Aug. 15 - Sep. 15

Gilbert & Sullivan Austin presents the second in its 2021 series Fresh Takes on Gilbert and Sullivan in which Austin directors and performers reimagine G&S works in new, contemporary, unexpected ways!
Available free of charge for a month at www.gilbertsullivan.org from August 15, 2021.
Episode 2, running 45 minutes, features: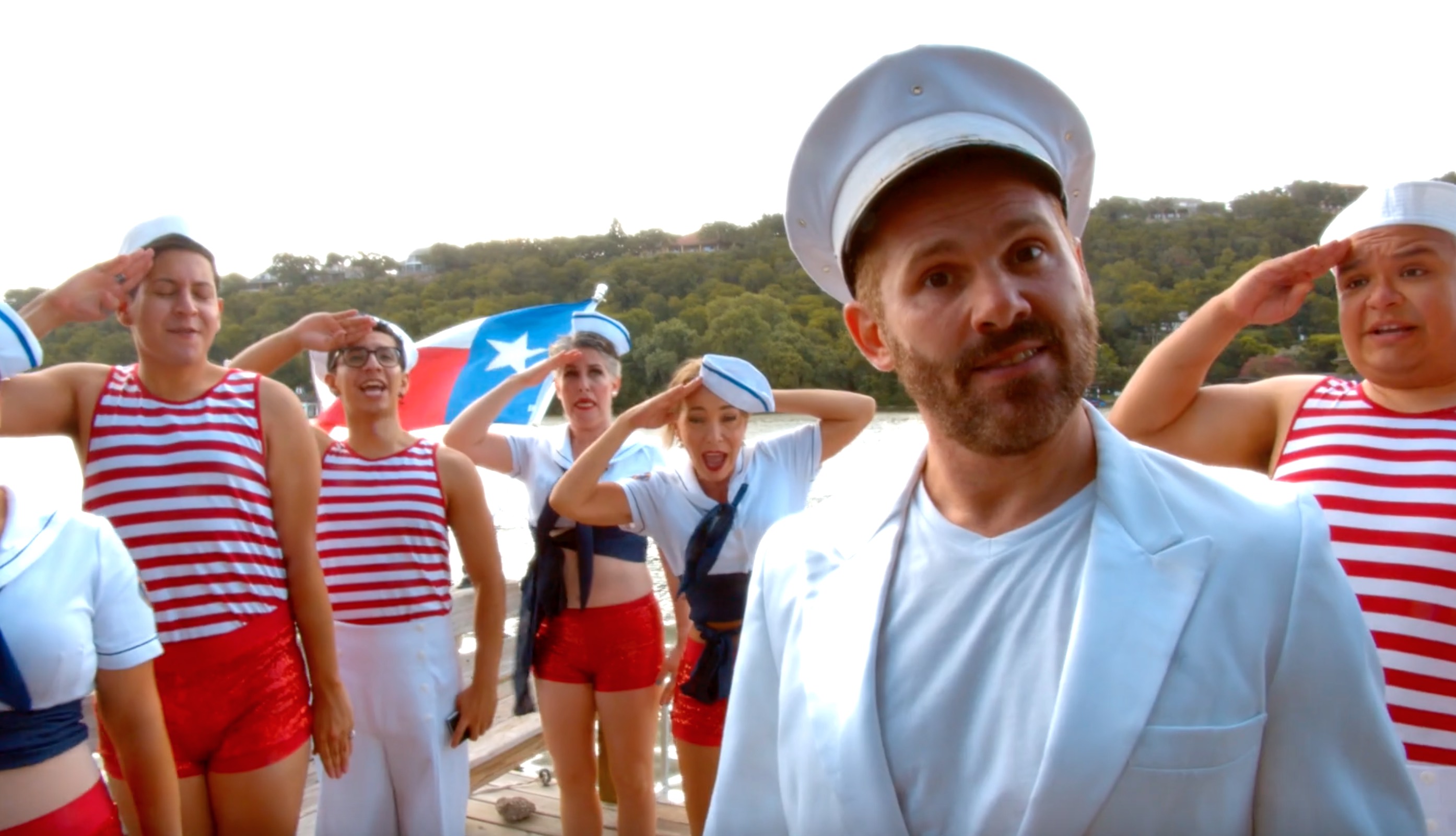 El buque Parasol
presenting the first three numbers of HMS Pinafore done entirely in Spanish to a reorchestration by Pablo P of Buenos Aires, featuring director Sebastian Vitale, Alejandra McGuire as La Mariposa (Little Buttercup), and a crew of eight: Julián Arizola, Benjamin Bazán, Rafael de la Cruz, Monica Fossi, Leslie Gaar, Ana Kamarena, Anthonio Medrano, and Steven Reichel.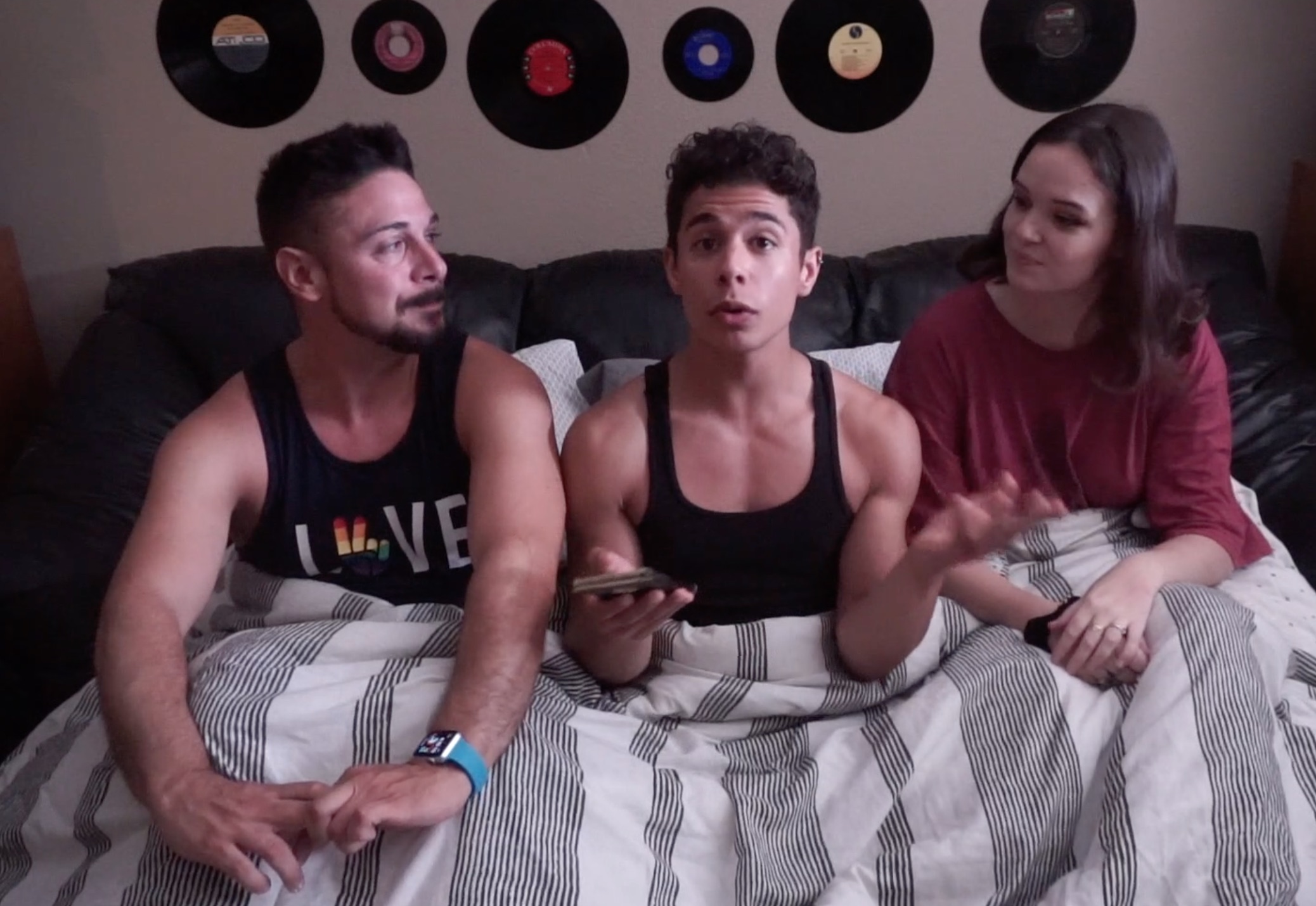 The Patter Trio
a festival of delights, 1877 - 1889
featuring a ménage à trois directed by Allison Price singing famous "patter songs" from The Gondoliers, HMS Pinafore, Ruddigore, and Princess Ida.
The Roaring Mikado --
Koko - Katisha numbers from Act II, including "Tit-willow"
featuring hearing and deaf performers directed by Lisa Scheps of Ground Floor Theatre and Brian Cheslik of Deaf Austin Theatre, with Jeremy Rashad Brown and Xavier Hagans twinned as Katisha and Leila Hanaumi and Maylissa Quinn twinned as Koko
AND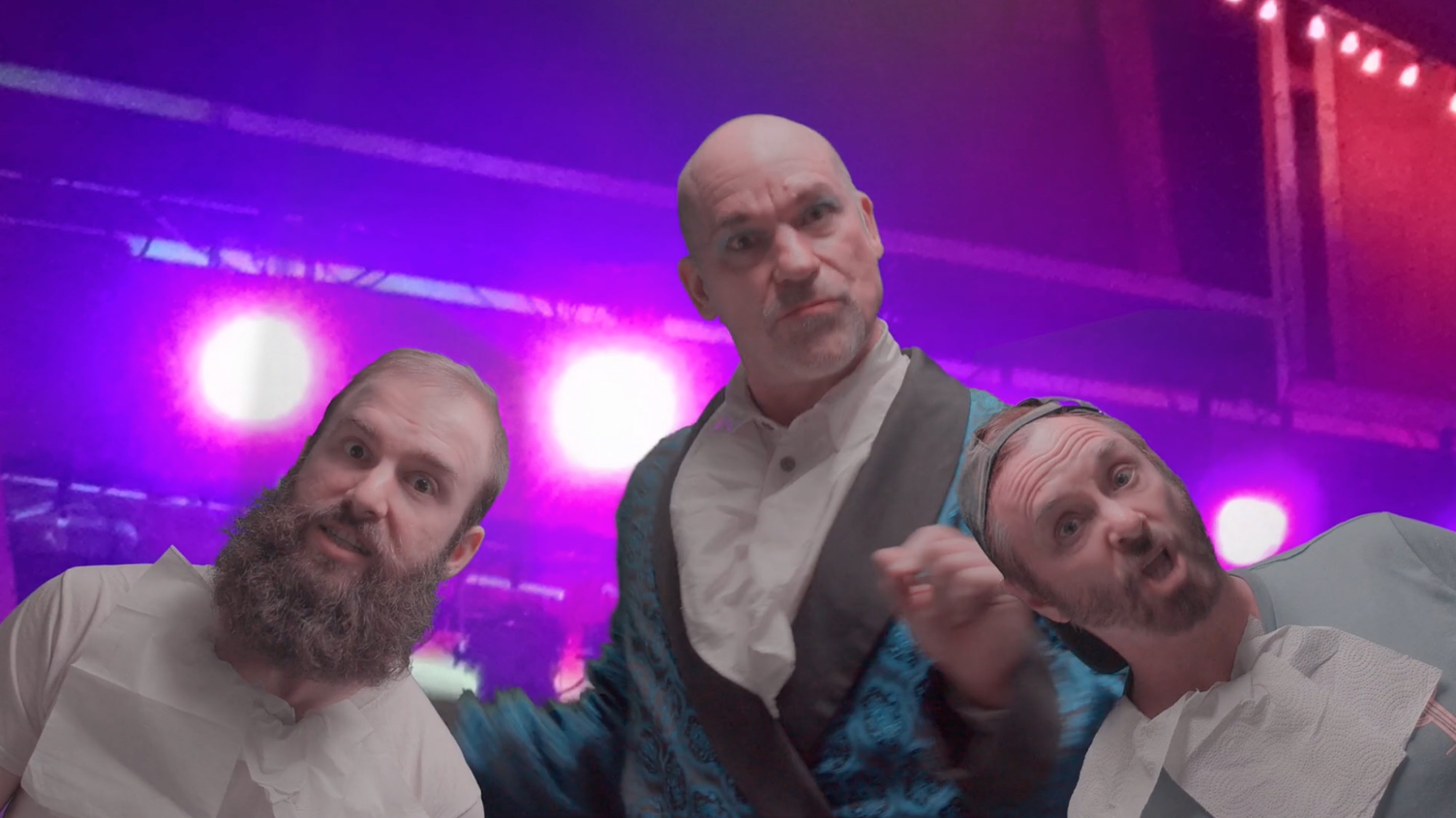 Kirk Kelso performing
"I've Got A Little List -- and They Never Will Be Missed!"
as a musical theatre peformer exasperated by audiences, musicians, and fellow actors, accompanied by Garrett Cordes and Jeffrey Jones-Ragona as the chorus, before artwork by Barb Jernigan.
---
Fresh Takes on Gilbert & Sullivan
by various artists
Gilbert & Sullivan Austin
August 15 - September 15, 2021
Streaming
via internet
Everywhere, TX, 78700
Premiers August 15, 2021 at 7:30 p.m.
Available online free of charge at www.gilbertsullivan.org until September 15, 2021