Review: It Is Magic by Capital T Theatre
by David Glen Robinson
Mickle Maher is becoming a synonym for prolific. It Is Magic is his latest play, receiving its regional premiere now from Capital T Theatre at Hyde Park Theatre. Mark Pickell directs. The play is self-reflexive in the extreme, about theatre people obsessed with theatre, auditioning for theatre in a theatre basement while theatre happens upstairs on the theatre mainstage. The play is about theatre.
But no, non-play-going people need not switch channels now, because the story mostly wrestles with the theme of magic in the arts. There is something here for everyone who appreciates art in any mode, who feels transported by a painting, song, opera, or movie, and who then simply calls it magic. The characters in It Is Magic all relate to magic: finding it, having it, losing it, conjuring it, seeing it, denying it, and misidentifying it. Playwright Maher defines magic by building a tighter and closer frame around it while disassembling all the characters with plenty of screwball jokes and a relatively slow descent into caricature.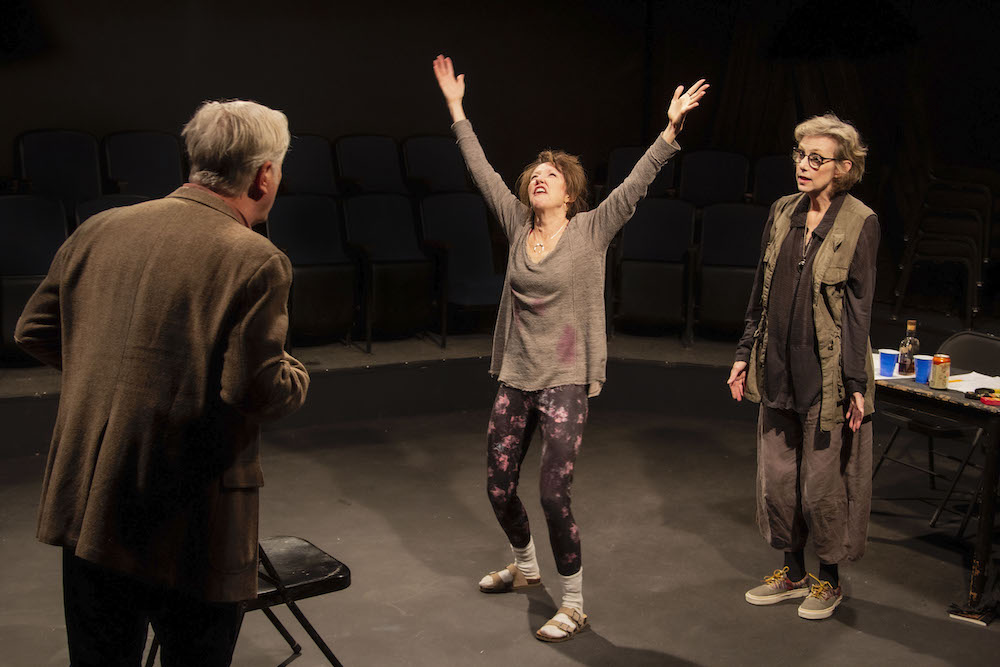 Maher, who is also the co-founder of the Oobleck Theatre in Chicago, avoids indulging in acid mockery of his subject. Rather, one suspects this is a biographical approach, a patchwork quilt of all the over-serious, daffy, or under-talented theatre types he has encountered over the years. The producing artistic director of the fictional community theatre, Ken Mason (played by Robert Pierson), who is outwardly cynical and inwardly tortured, may offer us some autobiographical notes. Mason's contradictions, not quite forming a paradox, find completion as he demonstrates that theatre is an edifice built on the word "no"—denial, restriction, and limitation. Mason shouts no! as lighting instruments go out, his almost literal (and very theatrical) way of raging against the fading of the light. It's a downer, but one that leaves embers of hope and liveliness along its trail.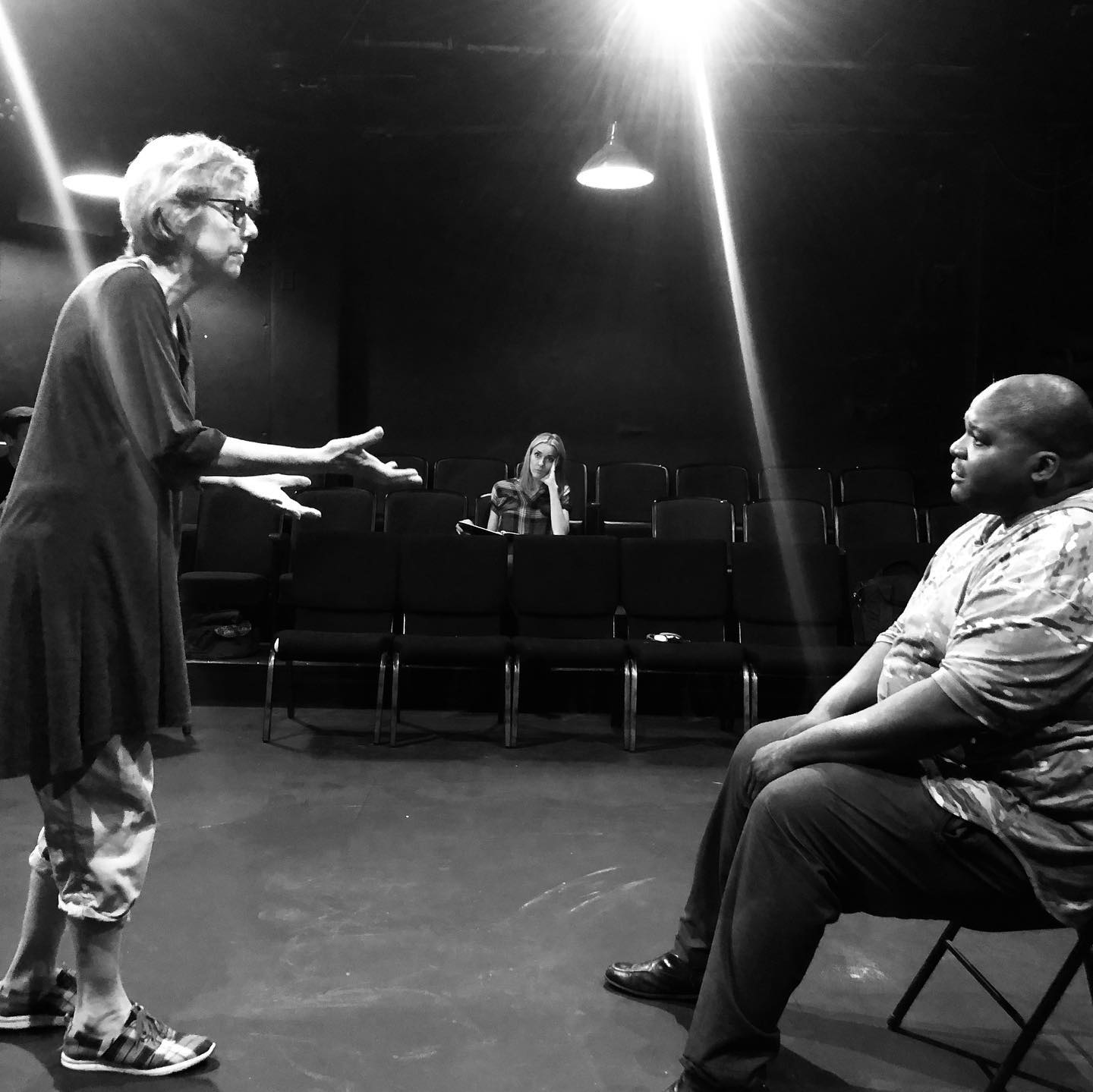 It Is Magic boasts an exceptional cast. Katherine Catmull and Rebecca Robinson play sisters auditioning other actors in a community theatre basement for an adult version of the "Three Little Pigs," penned by Catmull's character Deb. Deb and her sister play it in dead seriousness. John Christopher as their auditioner, Tim, plays it in dead earnestness. These dynamics dry out the humor significantly, which lubricates the laughs. Christopher later drops the acting school recitation and gives a more heartfelt and genuine rendition of his side material. The change is amazing to hear and witness. Rebecca Robinson makes a similar switch from overwrought to lifelike, but she gets the same old abuse from artistic director Ken. So much for vulnerability.
Jill Blackwood is a conjured being who comes in to stir the plot, so to speak. She and the rest of the group cast Wiccan-type spells, but Blackwood's are largely brief finger-flicks more worthy of children's theatre. The cast with the exception of Catmull needs a little more commitment to the witch-realm when they are in it. Robert Pierson's character is the end-all and be-all of It Is Magic. All the characters' flights, falls, and curtain calls live somewhere on his cynical exterior. Ken Mason's story is the story of a life in theatre, but to tell it Maher cloaks him thoroughly in magic.
Once again, Patrick Anthony's lighting design is superb. He plays his lighting sets and their changes so close to the script that he might be playwright Mickle Maher's alter ego. The witch lights are extremely well done. Lowell Bartholomee's sound design is subtle and low to begin, but it builds strongly toward the end. Well done.
It is Magic is recommended for -- who else? -- theatre people, and all adults who love a powerful comedy. The play runs from October 24 to November 23, 2019 at Hyde Park Theatre, 511 W. 43rd St., central Austin.
---
It Is Magic
by Mickle Maher
Capital T Theatre
Thursdays-Saturdays,
October 24 - November 24, 2019
October 24 - November 23, 2019
Thursdays - Sundays at 8 p.m.
Tickets $20 - $30 VIP