Reviewers
Michael Meigs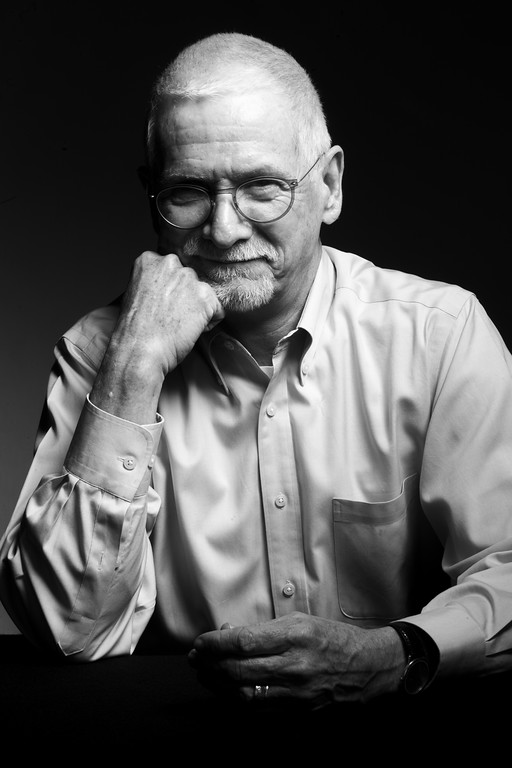 Michael Meigs established AustinLiveTheatre.com, now CTXLiveTheatre.com, in June, 2008. He has written more than 770 reviews of live narrative theatre produced in Central Texas and published another 200 written by colleagues. He extended the site's area of coverage first to San Antonio and later to theatres within an area bounded additionally by Kerrville, Fredericksburg, Waco, Bryan-College Station, and Brenham.
Michael Meigs graduated from Vanderbilt University in Spanish literature with a minor in drama and earned a master's degree from the University of Kansas in international drama (comparative literature and technical theatre studies). A career with the U.S. Foreign Service took him, his wife Karen and their two children to Africa, South America, the Mediterranean, Europe and the Caribbean. Along the way he earned additional graduate degrees in business, economics and national security studies.
His foreign languages are French, Spanish, German, Swedish, Portuguese and Italian. He is a member of the Swedish Translators in North America (STiNA). The Scandinavian-American Foundation awarded him its 32nd annual translation prize in 2011 for Lars Gustafsson's The Dean. In October 2013 Other Press published his translation from Swedish of Gabi Gleichmann's The Elixir of Immortality. Amazon Crossing, a subsidiary of Amazon.com, published in 2018 his transations of Spanish thrillers The Dark Circus by Ana Ballabriga and David Zaplana and All This I'll Give to You by Delores Redondo. His translation of the Redondo novel was awarded the 2020 Lewis Galantière literary translation award of the American Translators Associationb. He is currently translating the first two novels of a German writer's popular historical trilogy, to be published by Amazon Crossing.
In 2018-2019 he provided six and a half weeks of French-English interpretation for Haitian police officers attending courses sponsored by the U.S. Department of State.
Michael is a member of the American Theatre Critics Association, a voting member of the Austin Critics Table, and webmaster for the Austin Critics Table Facebook page. In June, 2017 he appeared onstage at City Theatre as Gremio in Shakespeare's The Taming of the Shrew, directed by Kevin Gates.
He serves as secretary and bursar for the Gilbert & Sullivan Society of Austin, board member of the Austin Area Interpreters and Translators Association (AATIA), and vestry member of St. Mark's Episcopal Church.
[photo: Steve Rogers]
David Glen Robinson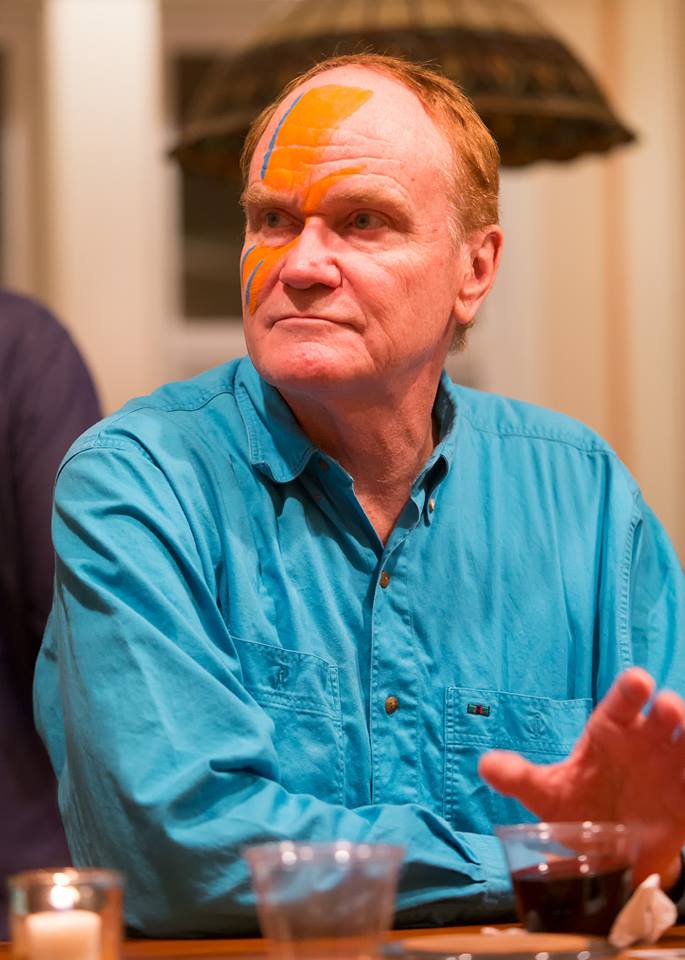 David Glen Robinson, "Dr. Dave," has lived off and on in Austin for just more than 40 years, pursuing graduate work and a professional career. Also, he has worn variously the hats and face paint of the dance, theatre, art, and writing communities on the vibrant Austin scene. He has contributed more than 100 reviews to CTX Live Theatre. (Photo by Steve Rogers)
Brian Paul Scipione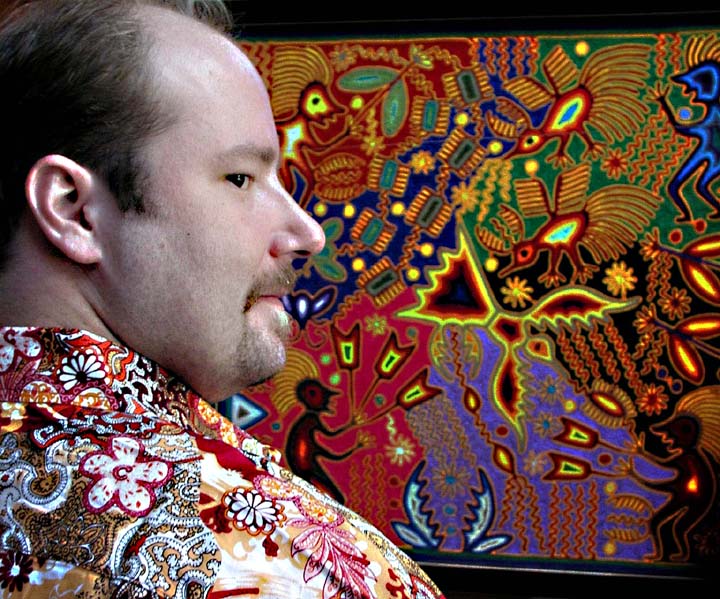 Freelance writer, sommelier, international traveler, Brian Paul Scipione holds a bachelor's in Creative Arts from Hofstra University and a master's degree in Journalism from the University of Texas. As an amateur actor he has appeared on stage in many eclectic places including Austin, Texas, Long Island, New York, Oxford, England and Dubai, United Arab Emirates. As a journalist he's had articles printed in the Middle East, India and the USA. His play Cat in the Rain was produced by Shakespeare and Company, Lenox Massachusetts.
Justin M. West
Justin West is an Austin-based writer, producer, and director who co-founded Mercurial Theatre.
David Treadwell
David Treadwell, professional chemist and enthusiastic performer, relocated from Bastrop to New England in 2020.
---
Other Reviewers
Hannah Bisewski
Hannah Bisewski is a living mystery, for whom we do not have a biography.
Kara Bliss McGregor
freelancer for the Lockhart Post-Register
Catherine Dribb
Catherine Dribb is a living mystery, for whom we do not have a biography.
Christine El-Tawil
Christine El-Tawil is a living mystery, for whom we do not have a biography.
Taylor Flanagan
Taylor Flanagan has been studying and participating in theatre in one way or another for about twenty years, and has been very lucky to work with many other wonderful theatre companies in Austin.
She was awarded Austin's B. Iden Payne award for the 2014-2015 season for outstanding acting as Gabrielle York in When the Rain Stops Falling.
When she's not onstage, she teaches Spanish and Theatre at ATA College Prep, spends time with the best husband on the planet, and annoys their grumpy tortoise and crabby cat.
Taylor begins on the B. Iden Payne theatre awards commitee with the 2018-2019 season.
(photo and bio via Shrewd Productions, Austin)
Kurt Gardner
Kurt Gardner reviews theater, film and live music in San Antonio and Los Angeles. He's an inbound marketing specialist and avid biker whose love of unusual culture knows no bounds. His website is
www.gardnermarketingsolutions.com
.
Thomas Hallen
Thomas Hallen is a living mystery, for whom we do not have a biography.
Jessica Helmke
Jessica Helmke is a living mystery, for whom we do not have a biography.
Samantha Hendel
Austin resident and theatre lover Samantha Hendel has a few years of theatre experience and is passionate about promoting live theatre within the Austin community.
Thaïs Hinton
Thaïs Hinton is a living mystery, for whom we do not have a biography.
Stephen Meigs
Stephen Meigs had an MFA in acting from the University of Michigan and many years of experience, including management of the Actors' Theatre of Nashville. He passed away in Willemstaat, Curacao, on March 5, 2017.
Jeremy Moran
Jeremy Moran is a living mystery, for whom we do not have a biography.
Jessica Marie Padilla
Jessica Marie Padilla is a living mystery, for whom we do not have a biography.
Amanda Paz
Austin Community College student Amanda Paz is enrolled as a student intern with CTX Live Theatre for the spring, 2019 semester.
Ed Penn
Ed Penn is a living mystery, for whom we do not have a biography.
anonymous reviewer
anonymous reviewer is a living mystery, for whom we do not have a biography.
Randi Spears
Randi Spears is a living mystery, for whom we do not have a biography.
Casey Weed
Actor Casey Weed, earlier a core member of the Baron's Men, appeared in their Merchant of Venice, Henry V (Falstaff), Taming of the Shrew (Lucentio) and perhaps most memorably as a satyric Puck in A Midsummer Night's Dream. Casey passed away on September 24, 2017 at the age of 47.