Feb. 15 - Feb. 25, 2018
Thursdays-Sundays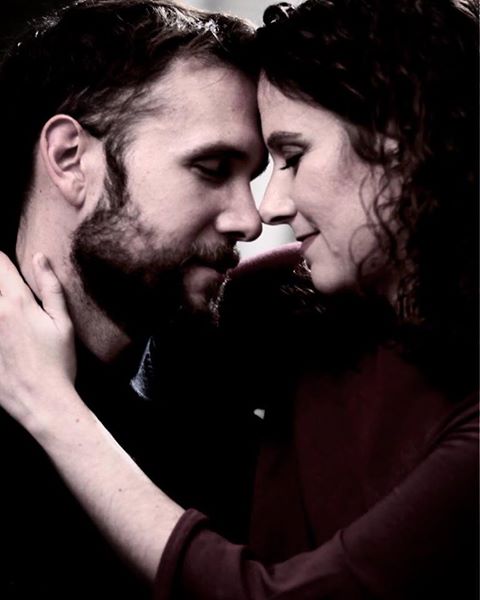 A haunting love triangle triggers an unexpected chain of events in this poetic play. In the early stages of a new relationship, Sarah and Sam are lovers happily discovering each other. Sarah and Nate know everything about each other, best of friends since childhood and maybe something more. But when Nate shows up unannounced on Sarah's doorstep, she's left questioning what and who she wants in this humorous and heartbreaking look at love, memory, and the decisions that alter the course of our lives.
A DELICATE SHIP marks the second Austin-based production for The Filigree Theatre, after the company officially launched the season with the well-touted production of Harold Pinter's BETRAYAL in September. Directed by Elizabeth V. Newman
Produced by Stephanie Moore
Stage Manager, Costume & Makeup by Keli W. Pollarine
Lighting & Set Design by Chris Conard
Sound Design by Eliot Gray Fisher

CAST:
David Moxham as "Sam"
Laura Ray as "Sarah"
Nicholaus Weindel as "Nate"
ABOUT THE CREATIVES + CAST:
Anna Ziegler (Playwright) is an award-winning playwright whose play PHOTOGRAPH 51, in which Nicole Kidman starred, won London's 2016 WhatsOnStage award for Best New Play. It has also been selected as a "Best of the Year" play by The Washington Post (twice) and The Telegraph. Her play BOY was nominated for the 2016 John Gassner Award by the Outer Critics Circle. In 2017, The Williamstown Theatre Festival, The Manhattan Theatre Club and The Geffen Playhouse will co-world-premiere her latest play ACTUALLY, and The Roundabout Theatre Company is currently producing the NY premiere of THE LAST MATCH. Her work has been produced on the West End (PHOTOGRAPH 51) and at The Old Globe, Seattle Repertory Theatre, The Ensemble Studio Theatre, The Magic Theatre, Playwrights Realm, City Theatre, and many more, and developed at the Sundance Theatre Lab, The O'Neill Playwrights Conference, NY Stage & Film, Soho Rep and the Cape Cod Theatre Project, amongst others. Anna is also at work on a television series for HBO and another for AMC/Sundance, and a screenplay for Scott Free Productions. Oberon Books has published a collection of her work entitled Anna Ziegler: Plays One.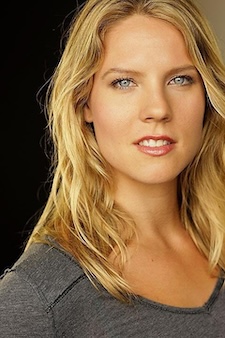 Elizabeth V. Newman (Director/Producer) is a native New Yorker who has directed and produced critically-acclaimed theatre and film in New York, Los Angeles, Toronto and her new home of Austin, TX. She graduated from Yale University with dual B.A. degrees in History of Art and Theater Studies. She earned her M.F.A. degree in Film Production at Boston University. Her stage directing credits include: BETRAYAL by Harold Pinter (Austin), ANY NIGHT by Daniel Arnold & Medina Hahn (Los Angeles Premiere & Austin Premiere - recently nominated for four B. Iden Payne Awards, including Outstanding Direction of a Drama), BODY OF WORK by Christine Hoang, (World Premiere, Austin); MOCHA by Eleanor Burgess (World Premiere, Austin); THE AMENABLE STAGE by C. M. Gill (World Premiere, Austin); THE SNIPER'S NEST by Lisa Soland (Austin Premiere); GOODNIGHT CHILDREN EVERYWHERE by Richard Nelson, (Canada); THE PARK BENCH by Linda Lee Armstrong (World Premiere, Canada); FRAGMENTS by Murray Schisgal (Los Angeles). Her theatrical producing credits include the World Premiere of MOCHA by Eleanor Burgess (Austin); the World Premiere of NIGHTS OF NOIR! by Casey Wilson (Los Angeles); the West Coast Premiere of ORANGE LEMON EGG CANARY by Rinne Groff (Los Angeles); the American Premiere of CLOCKS AND WHISTLES by Samuel Adamson, (New York); DUTCHMAN by Leroy Jones (New York). She serves on the B. Iden Payne Awards Council of Austin as well as the board of Yale in Hollywood. She is the Artistic Director and co-Managing Director of The Filigree Theatre. For more on Elizabeth's work in film and theatre, visit:elizabethVnewman.com.
Stephanie Moore (Producer) serves as the Managing Director of The Filigree Theatre, under which banner she produced the critically-acclaimed productions of BETRAYAL by Harold Pinter and the Los Angeles Premiere of ANY NIGHT by Daniel Arnold & Medina Hahn, both directed by Elizabeth V. Newman. Her feature film producing credits include "Love Labour's Lost" and the upcoming "Dawg Daze". She has produced and first assistant directed numerous short films, music videos and web series, including, "Hardish Bodies" and "Bye Bye Baby". Her passion for producing and working with filmmakers began with her role as a 'filmmaker liaison' at the Austin Film Festival and with her work as a 'Theatre Manager' for SXSW. She graduated from Texas State University with a degree in English and dual minors in Honors Interdisciplinary Studies and History. She is the recipient of the Texas State Leadership Institute's Medal of Hope, the highest non-academic honor at Texas State University.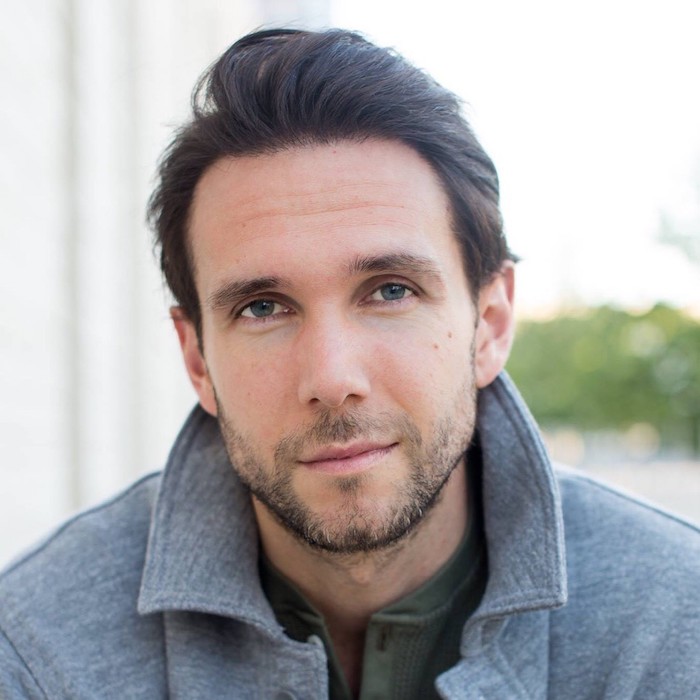 David Moxham (Sam) is an English actor from The Costwold who currently resides in Austin, TX. He has appeared in notable television shows and feature films including HBO's The Leftovers (2014), NBC's Revolution (2012), and Love's Labour's Lost (2016) and theatre productions including A Slice of Saturday Night at Ed Fringe Fest (Eric Devine), A Midsummer Night's Dream (Lysander) and Deathtrap (Clifford Anderson). David's was accepted and attended the National Youth Theatre of England, which he attended until 2006. After a brief hiatus to travel across the world, he returned to London to attend the Academy of Live and Recorded Arts (ALRA), where he received a Master's Degree in Theatre, TV & Film Acting. Since moving to Austin several years ago to be with his daughter, David has built his resume with roles in three feature films, appearances in national commercials and multiple short films, and voice work for video games. He is currently represented by Collier Agency. The Filigree Theatre's production of Betrayal marked David's Austin stage debut.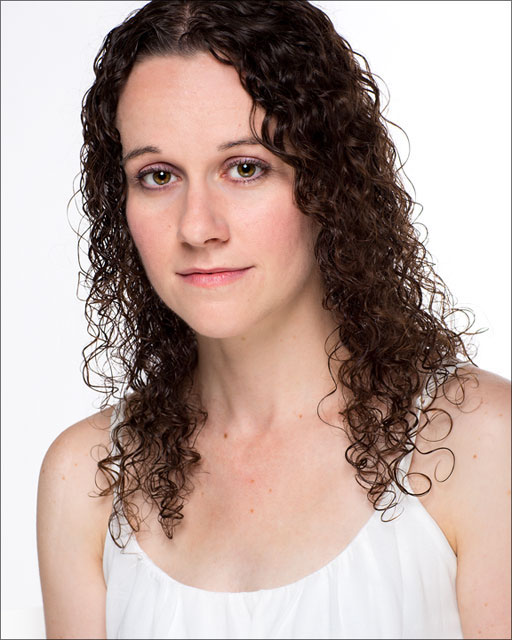 Laura Ray (Sarah) received a B.A. in Theatre Arts from St. Edward's University and has been acting in and around the Austin area since 2005. Some of her favorite roles include Agnes in Agnes of God (City Theatre; B Iden Payne nomination for Best Ensemble); The Assistant in Cardigan (Frontera Fest Long Fringe); Clio, Muse of History in Sing Muse (The Vortex; B Iden Payne winner for Best Cast); Puppeteer in Moby Dick and in The Bomb in Haymarket Square (Trouble Puppet Theatre Company); Mary Tilford in The Children's Hour (Different Stages); Megan Powers in Changelings (The Vortex); Dr. Emma Brookner in The Normal Heart (City Theatre) and Frenchy in Grease (Emily Ann Theater).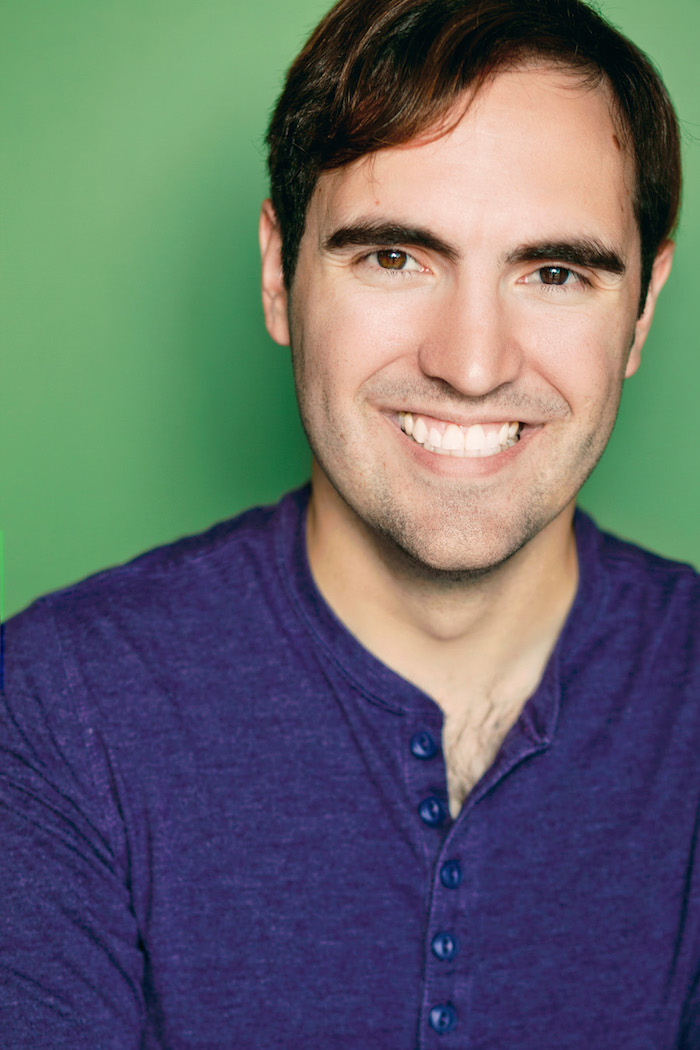 Nicholaus Weindel (Nate) is an Austin-based actor who has starred GOOD PEOPLE (Stevie), JESUS CHRIST SUPERSTAR (Judas), and many short films. He has studied at The Stella Adler Conservatory in NYC and is currently studying at The Carol Hickey Acting Studio.
ABOUT THE FILIGREE THEATRE
Co-Founded by Elizabeth V. Newman (Artistic Director/Co-Managing Director) and Stephanie Moore (Co-Managing Director), The Filigree Theatre is committed to producing high-level, professional theatre in the city of Austin and to collaborating with local artists working across creative disciplines including fine arts, dance, film and music. The company's name, 'Filigree', meaning "the complex intertwining of delicate threats of gold and silver," was derived from the Latin words for thread (filum) and seed (granum), which serves as the basis for the company's dual mission: to serve both as a 'thread' by connecting Austin to theatre communities in New York and Los Angeles as well as a 'seed' by incubating, supporting and celebrating emerging theatre makers in Austin. The Filigree Theatre is likewise dedicated to forging connections with diverse audiences across the region.
Newman and Moore have structured each season of The Filigree Theatre to be comprised of three shows connecting the "Past" (honoring the theatre cannon) "Present" (playwrights living and working today) and "Future" (world-premieres and new works) that are tied together with a common theme that runs throughout. For The Filigree Theatre's 2017-18 inaugural season, the theme is "Trios" and the three productions are (Past) BETRAYAL by Harold Pinter (Sept. 28-Oct. 8); (Present) A DELICATE SHIP by Anna Ziegler (Austin Premiere; Feb. 15-25); and (Future) TRIO by Sheila Cowley (World Premiere; Apr. 26-May 6). For more information about The Filigree Theatre, please visit: FiligreeTheatre.com.
---
A Delicate Ship
by Anna Ziegler
Filigree Theatre
Thursdays-Sundays,
February 15 - February 25, 2018
February 15 - 25, 2018
Tickets will be available beginning January 23, 2018 both online at FiligreeTheatre.com or in-person at the Santa Cruz Theatre box office for $30. All performances play at The Santa Cruz Theatre (1805 East 7th Street | Austin, TX 78702).