Oct. 20 - Nov. 13, 2016
Thursdays, Saturdays-Sundays
DIRECTED BY: Eva Laporte
In this gripping adaptation, recently discovered writings from the diary of Anne Frank, as well as survivor accounts, are interwoven to create a contemporary, impassioned story.
In this transcendently powerful adaptation by Wendy Kesselman, Anne Frank emerges from history a living, lyrical, intensely gifted young girl, who confronts her rapidly changing life and the increasing horror of her time with astonishing honesty, wit, and determination. An impassioned drama about the lives of eight people hiding from the Nazis in a concealed storage attic, "The Diary of Anne Frank" captures the claustrophobic realities of their daily existence - their fear, their hope, their laughter, their grief.


Each day of these two dark years, Anne's voice shines through: "When I write I shake off all my cares. But I want to achieve more than that. I want to be useful and bring enjoyment to all people, even those I've never met. I want to go on living even after my death!"
The suggested age for this production is 13 and up. Under 13, parental discretion is advised.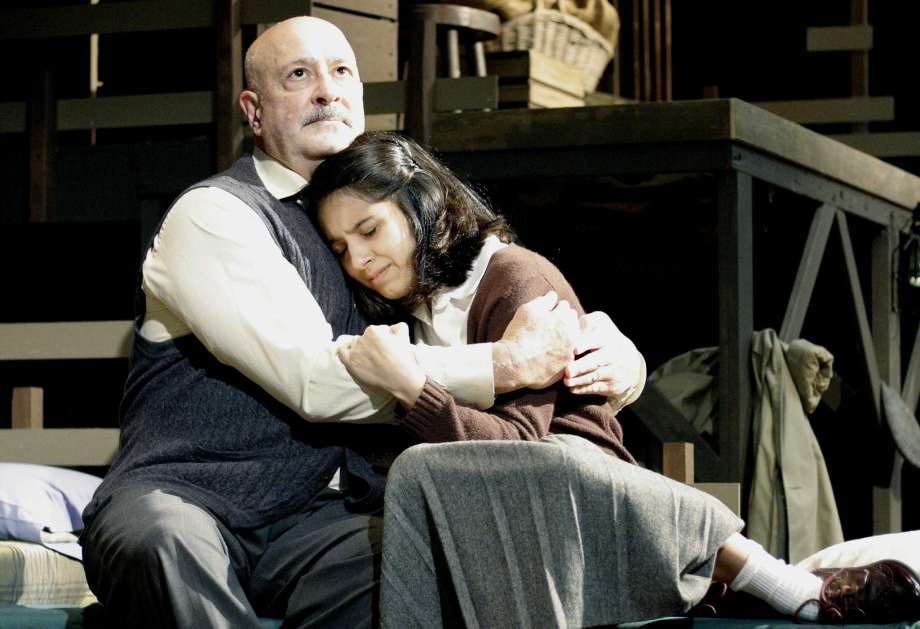 Directed by Eva Laporte

Jim Mammarella - Mr. Otto Frank
Theresa Bishop - Mrs. Edith Frank
Jessica Salazar - Anne Frank
Andrea Tuszynski - Margot Frank
Byrd Bonner - Mr. Van Daan
Lisa Fritschle - Mrs. Van Daan
Isaac Ouellette - Peter Van Daan
Lynn Utley - Mr. Dussel
Steve Zinkgraf - Mr. Kraler
Bethany Ratliff - Miep Gies
Rick Lukens - Nazi Officer
Myles Martinez - Dutch Collaborator
Andrew Roland - Dutch Collaborator
---
The Diary of Anne Frank
by Frances Goodrich and Albert Hackett
Vexler Theatre
Thursdays, Saturdays-Sundays,
October 20 - November 13, 2016
Thursdays 7:30 pm | Saturdays 8pm | Sundays 2:30 pm