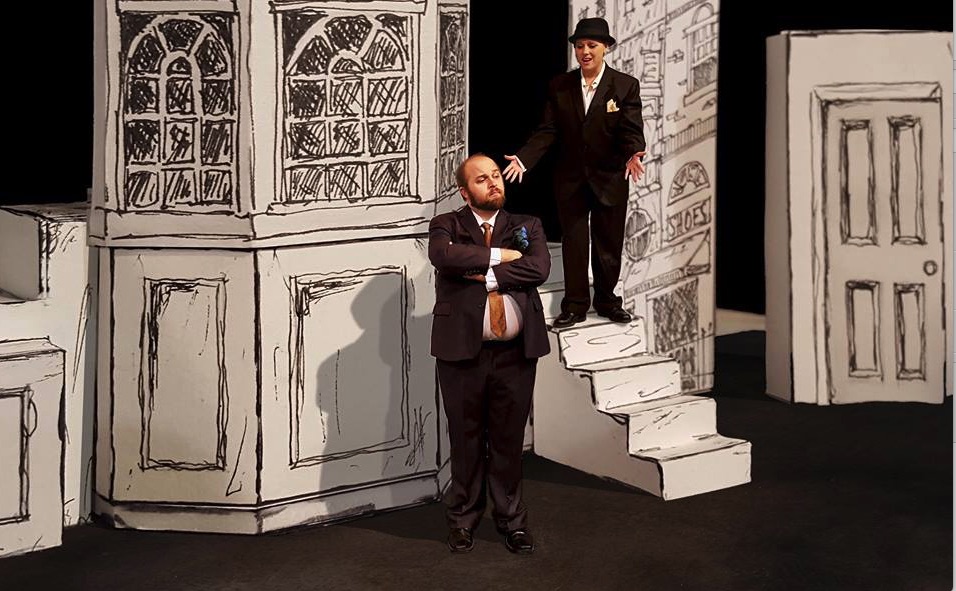 by Michael Meigs
Published on May 24, 2016
The script is boffo squared because Bean takes the absurd clowning of Goldoni's 1743 Commedia dell'Arte staple with stock characters and multiplies it by British panto, the broad vaudeville style that persists to this day.
This is sure-fire comic material. If you're puzzled by the slangy English title, you need only note that One Man, Two Guvnors is playing now at The Vexler Theatre in San Antonio and opens next week at the Zach Theatre in Austin. Richard Bean's cheeky adaptation of The Servant of Two Masters by Goldoni has flashed from its 2011 London opening to multiple UK tours to Broadway to our eager colonial hinterland in ...
Read more »