Jul. 05 - Aug. 04, 2018
Thursdays-Saturdays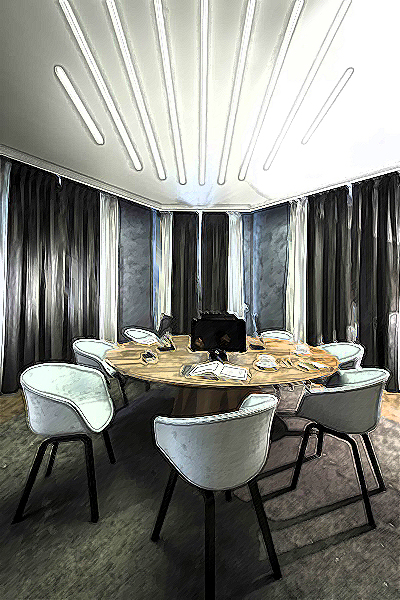 The newest work from the playwright of HPT hits like John, The Flick, The Aliens, Circle Mirror Transformation, and Body Awareness --the "endlessly fascinating, deeply funny" The Antipodes.
The New York Times wrote, "Just exactly how many kinds of stories are there, anyway? The tallies vary in 'The Antipodes,' Annie Baker's in-all-ways fabulous new play about professional fabulators in pursuit of the ultimate yarn. Endlessly fascinating. Deeply funny. 'The Antipodes' leaves you glowing with a wondering satisfaction."
The Antipodes is directed by Ken Webster and features Lowell Bartholomee, Tom Green, Anne Hulsman, Maria Latiolais, Saurabh Pradhan, Blake Robbins, Mical Trejo, Shanon Weaver, and Dave Yakubik.
---
The Antipodes
by Annie Baker
Hyde Park Theatre
Thursdays-Saturdays,
July 05 - August 04, 2018
The Antipodes runs at 8:00 PM on Thursdays, Fridays, and Saturdays, July 5 - August 4, 2018. Thursdays are Pay What You Can Nights at the door. For the first four weeks (July 5 - 28), Friday tickets are $22 and Saturday tickets are $24. For the final weekend (August 2 - 4), Friday tickets are $24 and Saturday tickets are $26. Tickets are $2 off for students, seniors, military, and Austin Creative Alliance/Austin Film Society members). Purchase tickets online or call 512-479-PLAY (7529) for reservations.