Feb. 10 - Mar. 04, 2018
Thursdays, Saturdays-Sundays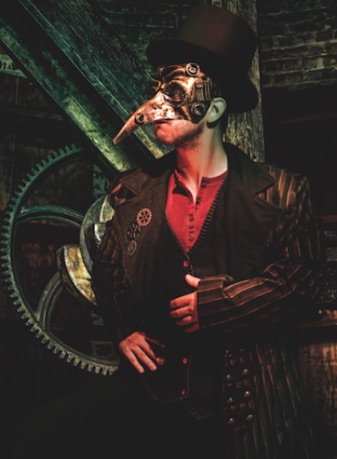 Directed by Ken Frazier

Hamlet is a Danish prince who is caught between thought and action, anger and anguish, as his uncle assumes the throne left vacant by his murdered father. As the dead King calls to him from the grave, demanding to be avenged, Hamlet is forced to choose between bearing the oppressor's wrong or taking arms against a sea of troubles. Shakespeare's tragedy of betrayal and revenge is considered among the greatest plays in the English language. The Vex's production takes a unique twist with a steampunk theme.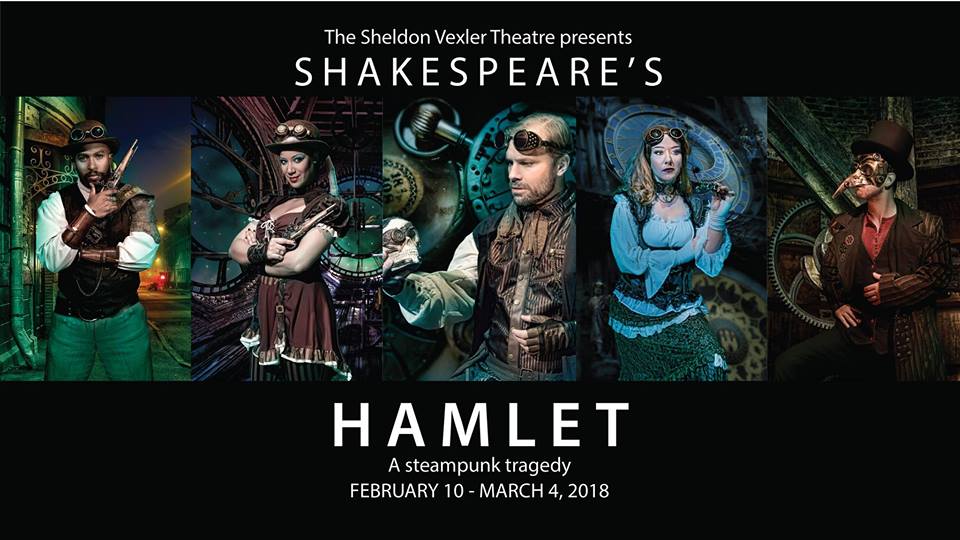 Feature by Deborah Martin at San Antonio Express-News, February 8, 2018

THE CAST
Rob Barron – The Ghost
Theresa Bishop - Gertrude
Jana Drew – The Player Queen
Robert Gonzalez – Bernardo / Lucianos
Jordan Heitkamp - Laertes
Michael Howard - Polonius
Rick Lukens – Doctor of Divinity
Jim Mammarella - Claudius
Lorenzo Mireles - Osric
Andrew Olmos - Rosencrantz
James Robinson - Francisco
Tyler Smith - Marcellus
Chelsea Steele - Ophelia
John Stillwaggon - Hamlet
Megan Van Dyke - Guildenstern
Martin Vidal – The Player King / Gravedigger
Torence White – Horatio
​Leigh Williams – Courtier / Player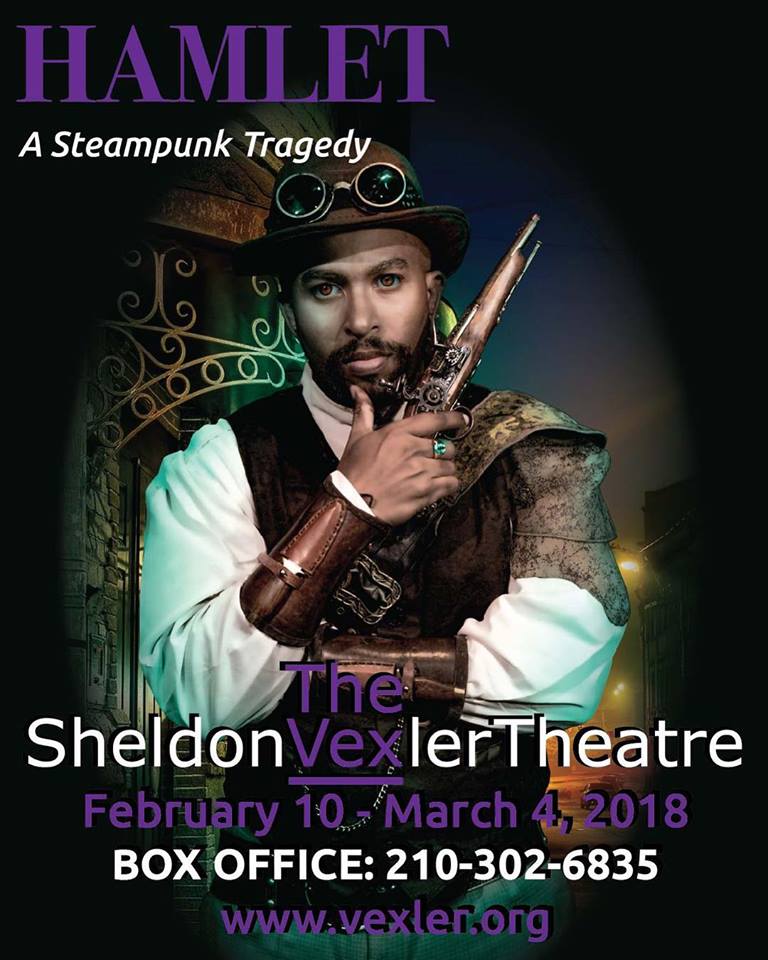 ---
Hamlet
by William Shakespeare
Vexler Theatre
Thursdays, Saturdays-Sundays,
February 10 - March 04, 2018
Thursdays, 7:30pm: 02/15, 02/22, 03/01
Saturdays, 8:00pm: 02/10, 02/17, 02/24, 03/03
Sundays, 2:30pm: 02/11, 02/18, 02/25, 03/04
Tickets on sale from January 10. Click HERE for ticketing page.