Feb. 02 - Feb. 26, 2017
Thursdays, Saturdays-Sundays
Set in a fish packing plant in Gloucester, Massachusetts, North Shore Fish centers on the daily routine of the workers, mostly women, who have come to regard North Shore Fish as a way of life. But despite the ribald humor, juicy gossip, and boisterous horseplay that enlivens their working day, the women are aware that there are signs of impending trouble. Once a thriving enterprise which processed the daily catch of the local fishing fleet, the company is now reduced to repacking frozen fish imported from Japan, and the layoffs have already begun.
Despite the bravado of the philandering plant manager, who makes a futile last ditch effort to keep the plant open by attempting to persuade an officious lady health inspector to "look the other way," their worst fears are realized when the manager concedes defeat and announces that North Shore Fish will soon be replaced by a fitness center. The workers, like so many others across the nation whose jobs have been lost to industrial obsolescence and foreign competition, are shaken but not surprised, and while they accept their fate stoically there is also a sense of helplessness and defeat which brings great poignancy to the final moments of the play. These are good-spirited people, whose hard work and dedication have come to nothing—and they are powerless to do anything about it.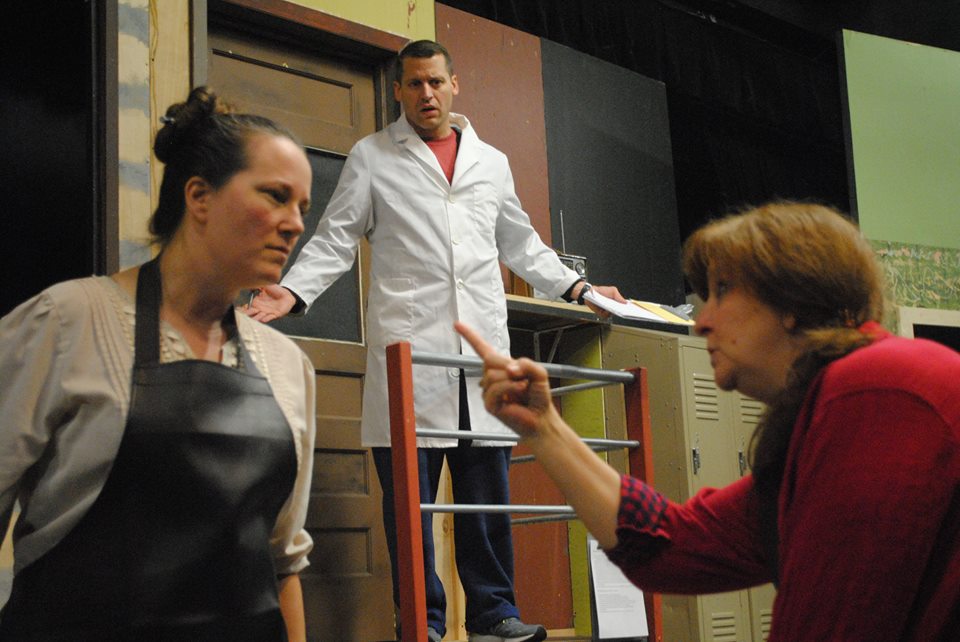 Director - Dylan Brainard
CAST
Evie Armstrong – Maureen
Debbie Basham-Burns – Arlyne
John Boyd – Porker
Sarah Hamilton – Ruthie
Tami Kai – Josie
Vicky Liendo – Marlena
Sciovahn Lydston – Florence
Gretchen Randall - Shimma
Robert Zuniga – Sally
---
North Shore Fish
by Israel Horovitz
Vexler Theatre
Thursdays, Saturdays-Sundays,
February 02 - February 26, 2017
Thursdays, 7:30pm: 2/2, 2/9, 2/16, 2/23
Saturdays, 8pm: 2/4, 2/11, 2/18, 2/25
Sundays, 2:30pm: 2/5, 2/12, 2/19, 2/26
Location: Weinberg Campus JCC, 12500 N.W. Military Highway, San Antonio, Texas, 78231
Tickets:
$22 - General Admission
$19 - JCC Members, Seniors (65+), Military, Groups of 10+, SATCO Members
$16 - Students



Tickets on sale January 2.
Our Website: www.vexler.org
Contact/More Information: The Vex Box Office: 210-302-6835