Funding Appeal: Taking THERE AND BACK by Raul Garza to New Mexico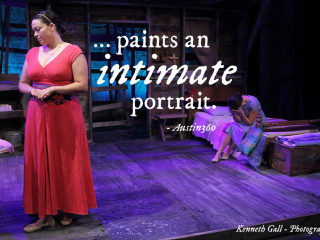 We have the opportunity to share Raul Garza's There and Back with audiences in Santa Fe, NM and we need help to get there. We have hopes of sharing this important and timely work with audiences across the US, shining a light on a community too often relegated to the shadows. Help us bring our story to Teatro Paraguas in Santa Fe!
We are a group of theatre artists - writers, performers, directors - who feel the effects of immigration every day in our families, friends, and community. We created this play to tell our story and encourage audiences to feel the human aspect of immigration.
This summer, Ground Floor Theatre presented the World Premiere of There and Back by National Latino Playwriting Award winner Raul Garza, to audiences in Austin, TX. We were blown away by the audience reaction, critical reception, and personal feedback from audience members who felt motivated to raise their voices about social justice. Now we have the opportunity to extend There and Back's impact. And we need your help.
What We Need & What You Get
We are raising $10,000 to share this important message with audiences in Santa Fe, New Mexico at Teatro Paraguas. All proceeds raised go directly to offset the expenses of staging the production (set, props, costumes, etc), transportation, lodging, space rental and paying a living wage to the theatre artists and technicians bringing There and Back to life.
Touring a full-length play is technically challenging, but we're committed to giving Santa Fe audiences a full-strength theatre experience. Please help us raise awareness and motivate action regarding immigration policy. This is a story that must be told.
The Impact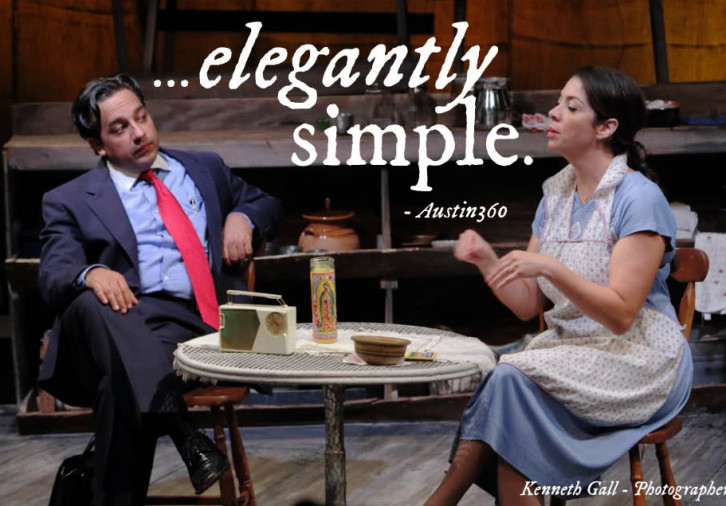 In There and Back a young woman travels from Mexico to join her husband on a migrant farmworkers' camp. Her arrival on President John F. Kennedy's inauguration day reveals stark contrasts between the American dream and her reality. A series of visits by a liberated Virgen de Guadalupe offers a glimpse of her future, and presents a life-altering choice: stay in the United States as a member of the underclass, or abandon her dream of immigration to claim dignity and fulfillment.
Karina Dominguez, a bilingual, Austin-trained actor with over 12 years experience in film and theater in Texas, plays Gloria, who travels to the US from Mexico as part of the Bracero Program. Karina says "By far the role of Gloria in There and Back has been closest to my heart. To be able to tell the story of a Mexican woman existing in America over the course of her lifetime and to express the struggles, heartbreaks and setbacks she encounters as an unwelcome part of American society has been a cathartic gift".
Giselle Marie Muñoz, a proud daughter of immigrants, has a background in dance, studied in New York City and produces short films. She plays La Virgen de Guadalupe and is called upon when Gloria needs her most as a friend, sister and even as a mother. For Giselle, playing La Virgen in There and Back has lit up her life and has solidified why storytelling is so important as it brings people together, especially when it's needed most.
Mical Trejo plays all of the men in Gloria's life- her husband Victor, her son Rey, and her grandson Max. Trejo is excited to return to Teatro Paraguas in another piece by Raul Garza, having performed Confessions of a MexPatriate in Santa Fe just a few years ago. This story, There and Back, is timely, moving, and important.
This is a story that clarifies a particular myth in U.S. history and humanizes those who have been attacked by hateful rhetoric since that time.