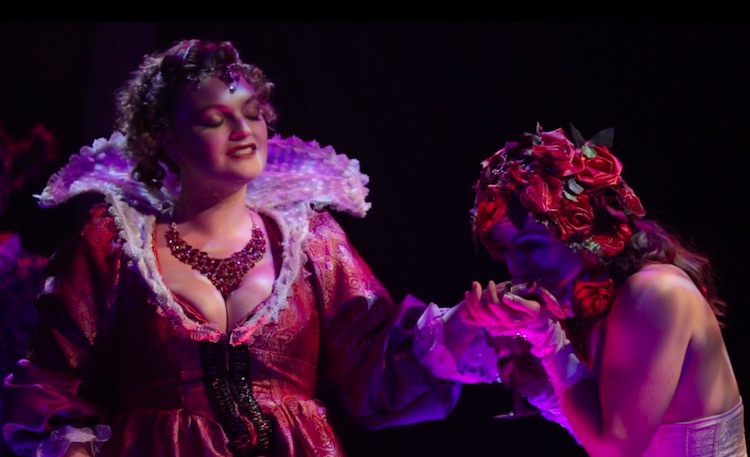 by David Glen Robinson
Published on October 04, 2017
The peaks of excess of author-composer Salvata and director Cullum rise out of their ambient pools of blood and decadence for maximum, deliberate effect. At those moments, they refuse to shield the audience from the call of the wild.
Vampyress is back for the third time at the Vortex. One of Ethos' premier productions, it is not so much matured as it is heightened in all of its production aspects. This is a true masterpiece of scenic design for Ann Marie Gordon, lighting design for Jason Amato, costume design for Stephanie Dunbar and Chad Salvata, a lead role in nu opera for Melissa Vogt, and directing for Bonnie Cullum. Chad Salvata's …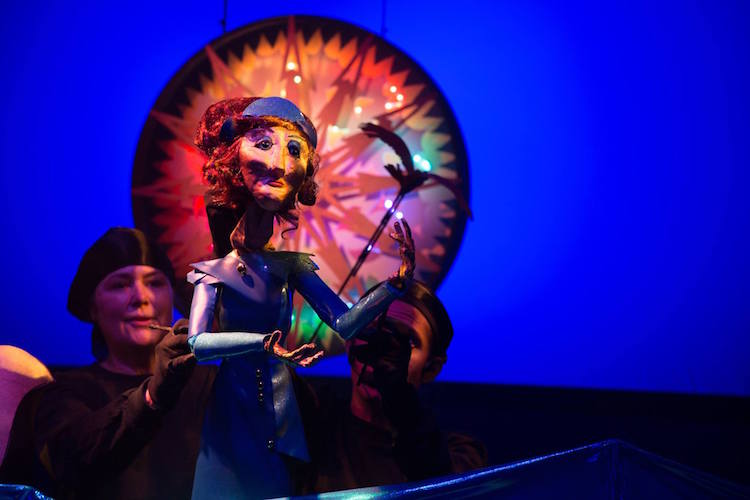 by David Glen Robinson
Published on September 08, 2016
Ethos and Vortex Repertory Theatre have never missed a beat in their dance along the high road of fantastic myth and over the bridge to theatrical reality. ATLANTIS: A PUPPET OPERA is a must-see. You may want to see it twice. It's that good.
Atlantis: A Puppet Opera is without doubt the best musical theatre, or opera, or cyber-opera currently playing in Austin. Now is not the time to quibble over genres. Now is the time to throw down everything and rush to the Vortex to buy tickets, or online if you're not afraid of being hacked. Ethos, embodied by Chad Salvata, the writer, composer and production designer of Atlantis: A Puppet Opera, specializes in original high fantasies …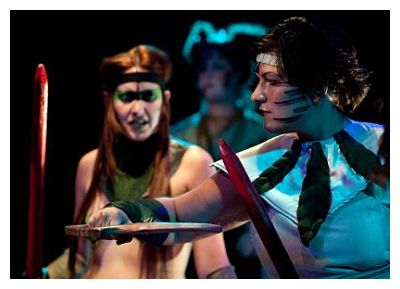 by Michael Meigs
Published on September 10, 2009
But you have to tell a story. Not just string together events. We simple human creatures have been looking for meaning since we crawled out of the trees.
The Vortex production of The Dragonfly Queen is a triumph for costume designer Lauren Matesic and for makeup & hair designer Helen Hutka, who also appears onstage.This is a manga world of eerie creatures locked in mortal combat. The program gives the background about the quest of Princess Mala. It includes a summary of the 2007 Vortex/Ethos production of The Dragonfly Princess, an outline of the 11 years elapsed since then in story time, and a synopsis of the events …