Review: Again - Family, Friends and Lovers by Exchange Artists
by David Glen Robinson
Again…Family, Friends, and Lovers, Exchange Artists' latest offering, promises to become another of their innovative series.Rachel Wiese, Katherine Craft, and Bridget Farr are the company's trio of producing artists. Singly or together they propose and produce a show or series for the company. Farr is the lead producer for the Again series and has brought to the stage a deeply thoughtful and original production full of artistry and talented actors, storytellers, and writers.
The premise of Again is that storytellers on video can bring back to life some of their true-life experiences by collaborating with actors performing their stories on stage. The actors interpret the stories improvisationally, to include changing the outcomes. This last bit is key to appreciating Again. The interpretive freedom of this idea is unlike many heavily scripted productions where every word, light beam, and costume piece is nailed upon the stage. Of course, the openness of Again demands that the actors know what they are about at all times, and Again's actors certainly do.
For those looking for a script, the narratives are delivered by the video storytellers, interviewed by an off-camera voice, probably Farr's. She prompts each one to tell a story. Before the exchange they were prepped to select the one moment in their lives they would like to have back for a do-over. They respond to that premise but none appears to read from a script. Indeed not. Upon hearing and seeing the video stories one imagines them to be not so much written as welded into memory.
In the Friday show of this single weekend of performancesthe storytellers were Anne Hulsman, a man unknown to this reviewer (Exchange Artists is one of those companies that eschews printed show programs), Kelli Bland, Geronimo Son, and Michael Joplin. The actors were Craig Nigh, Jen Brown, and Zac Thomas. Not all the video stories had accompanying enactments.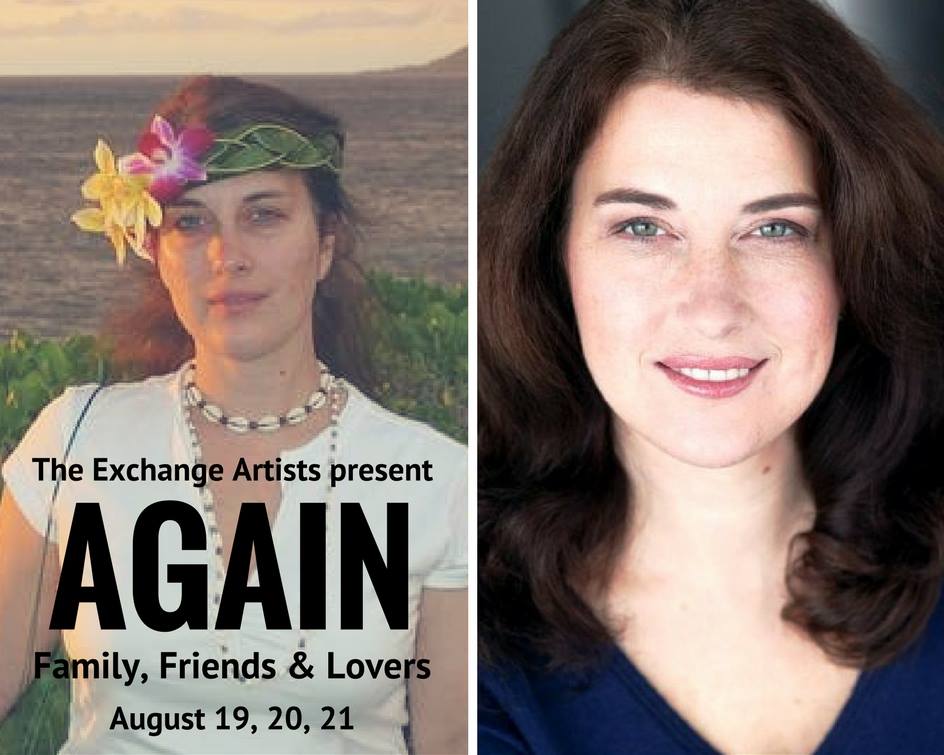 Along with the inherent freedom in this show came a strong sense of sharing among the storytellers, the actors, and the audience. The storytellers seemed emboldened to reach for greater depths, to tell the moments of their lives they would not, or could not, relate until now. Two words described us all: tearful and inspired.
We heard stories of love unfulfilled, multiple abuse, failed romance, violence between brothers, and just plain bad decision making. Exchange Artists' premise worked brilliantly. To bring back by means of stage magic our tenderest, least understood moments from time washed away offers a sweet whiff, almost of immortality. A new encounter with a turning point in one's life fills one with hope, suggesting that a literary transaction of fulfillment and transcendence is possible, lifting one from dull memories of the mire of personal history. The license granted to the actors to change the outcomes at will heightened this sense of possibility.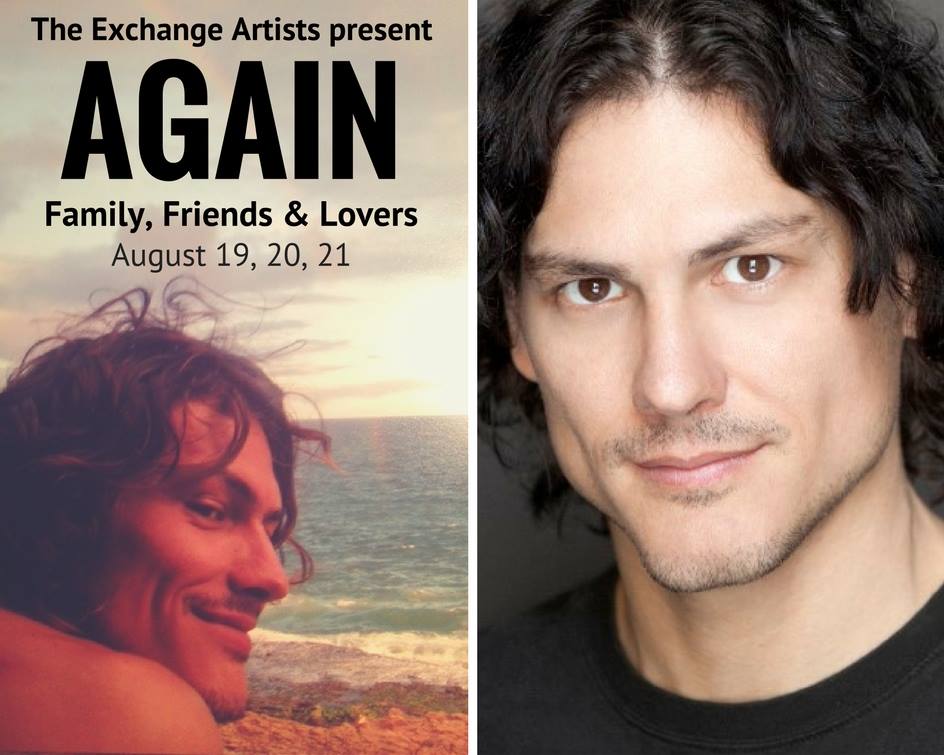 On the night this reviewer attended, the actors chose to describe rather than to innovate and change. This may have left the storytellers and audience with longings unfulfilled. But as we held up the brief enactments of the stories as mirrors, perhaps most of us saw similar turning points in our own lives — and saw them culminating exactly as they were meant to, no better and no worse for any of us. And we are no less whole for having suffered brokenness at the time.
This is only part of the multifold wisdom of Again. Each show offers grains of insight that will resonate variously and differently in its audience members. As theatre, Again shows the sustaining power of the narrative. Telling and enacting stories strikes deeply into the lives of attendees. Skip the self-therapy and proceed straight to self-knowledge.
Exchange Artists plans to mount this show format in the future. The company has put out a call for more true-life stories by video storytellers for possible presentation. So dust off your autobiographical scripts and pick out the one about which you've always asked yourself: "What if this had turned out differently?" Exchange Artists may answer the question. Visit their website for details.
[Shown on the CTX Live Theatre front page: Jill Bailey, Kendra L. Frankling in photos via The Exchange Artists]
Again…Family, Friends, and Lovers runs in this incarnation only August 19-21, 2016 at the Santa Cruz Theatre Center on East Seventh Street, east Austin.
---
Again - Family, Friends and Lovers
by Rachel Wiese and Exchange Artists ensemble
Exchange Artists
Friday-Sunday,
August 19 - August 21, 2016
Three completely unique performances will take place Friday, August 19, Saturday, August 20, and Sunday, August 21st at 8pm at the Santa Cruz Theatre Center, 1805 East Seventh Street, Austin, TX 78702. The performances will last about an hour. Tickets are $20 for one night, or $30 for all three nights, and can be purchased online at brownpapertickets.com, or reserved by emailing exchangeartists@gmail.com.
Click for event page at the website.