Review: A Doll's House, Part 2 by Hyde Park Theatre
by Samantha Hendel
As the sequel to Henrik Ibsen's controversial play, written in 1879, A Doll's House, Part 2 by Lucas Hnath brings us even further into the 21st century feminist movement. Hyde Park Theatre's production directed by Ken Webster brings up questions regarding gender equality and marriage, while mixing in good laughs throughout.
In her show-stopping performance, Katherine Catmull brings the leading character to life with her mannerisms and truthful monologues.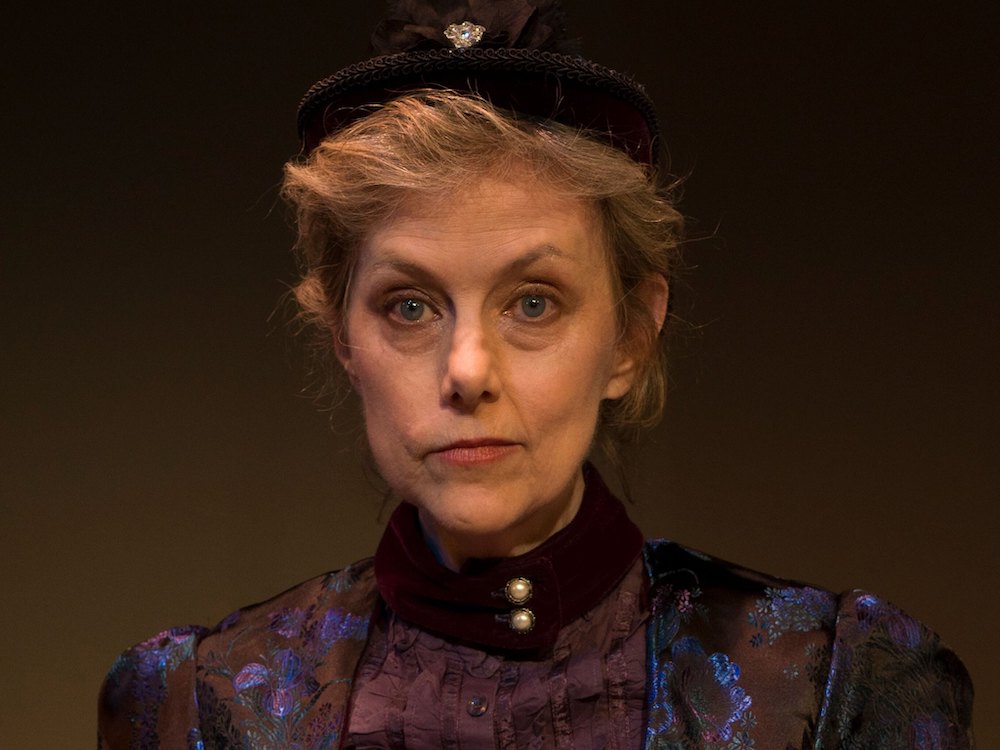 Catmull plays Nora, who fifteen years earlier walked out on her husband and family. Because Torvald Helmer never formalized their divorce, she feels she must return in order to clear her name. She reveals to Ann Marie, the Helmer family nanny, that for all this time she has been writing books about her past life. Nora, arguably self-centered, sees marriage as suffocating and encourages women to seek freedom by leaving their husbands.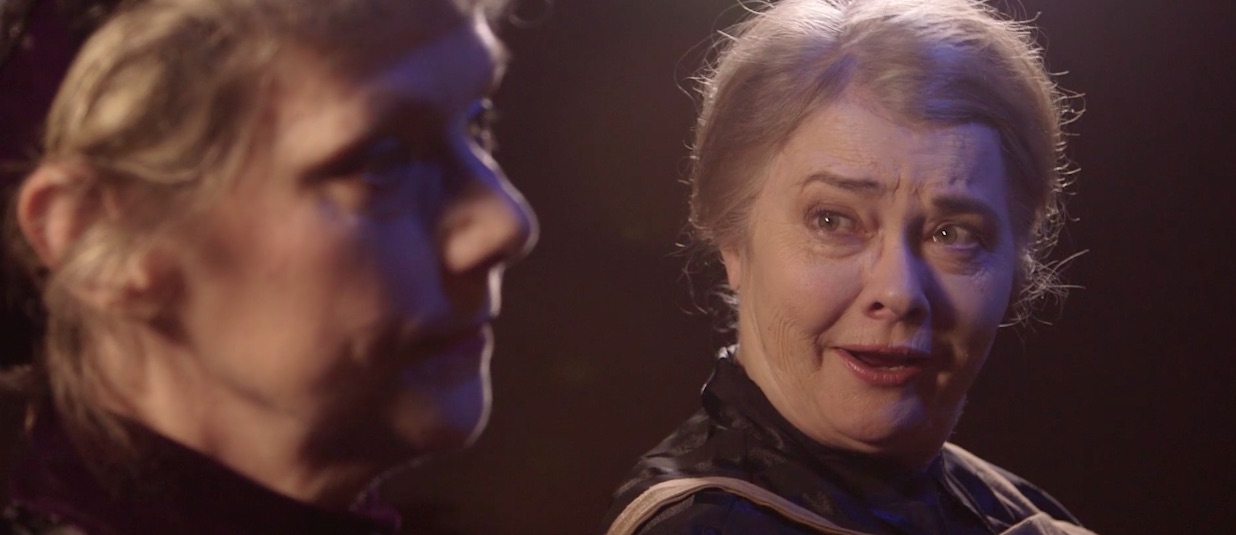 Cyndi Williams as Anne Marie, kind-hearted and selfless, tries to get Nora to recall wonderful things she left behind. With her warm, loving demeanor and comedic timing Williams also brings the audience to belly laughter. But Nora does not remember those times as wonderful.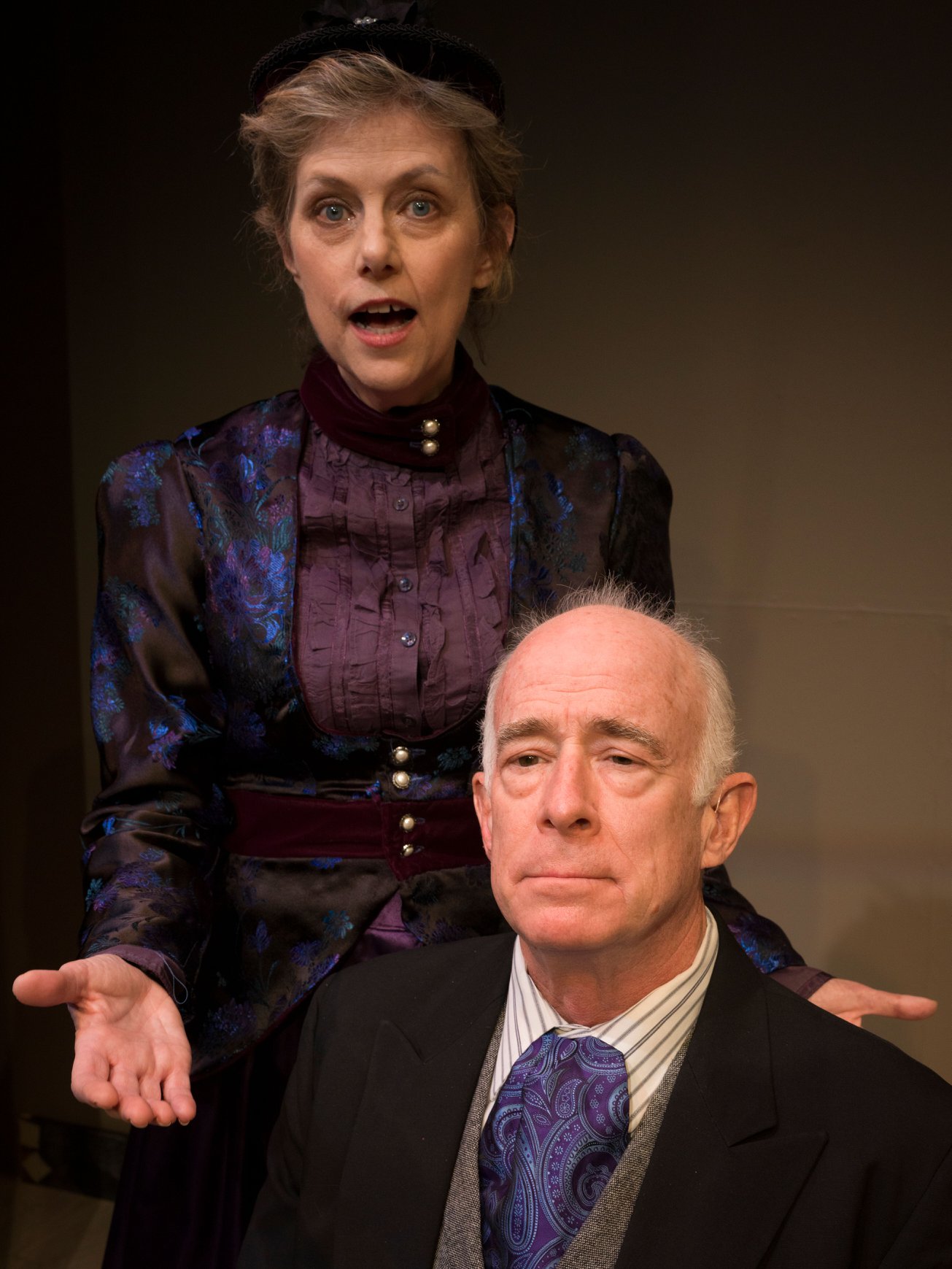 Old wounds are reopened when Nora and Torvald meet. Tom Green evokes the sympathy of the audience with his account of embracing his hardships after Nora abandoned their home.
Aware of the difficulties, Anne Marie tries to help by summoning the Helmers' daughter. Emmy Helmer, portrayed by Sarah Chong Harmer as a witty young woman, seems to feel no resentment. After all, she never really knew her mother in the first place.
Torvald eventually softens and offers concessions, but things are never simple with Nora. Their final scene dives deep into the meaning of love and marriage.
The set by Mark Pickell is simple yet effective, an evocation of a room in a 19th century house. Each scene begins with a projected image of a character's name. The lighting and design help illustrate the complex relationships.
Playwright Hnath's story leaves one questioning versions of right and wrong and reflecting on where our own society may be twenty or thirty years from now. In the playwright's 1894 vision for Nora, women and men were to be entirely equal and society would laugh at the idea of marriage. The motives and rationales of each character were clearly laid out and plausible throughout the show, so much so that I found myself questioning some of my own beliefs.
A further level of sweet irony is provided beyond the script by the facts that director Webster and actor Catmull, both talented and productive artists, are married, collaborators of long date, and greatly admired by Austinites who appreciate dramatic art. Their choice of Hnath's script and this production of it further emphasize those qualities.
Don't miss the opportunity to see this forward-looking, thought-provoking production.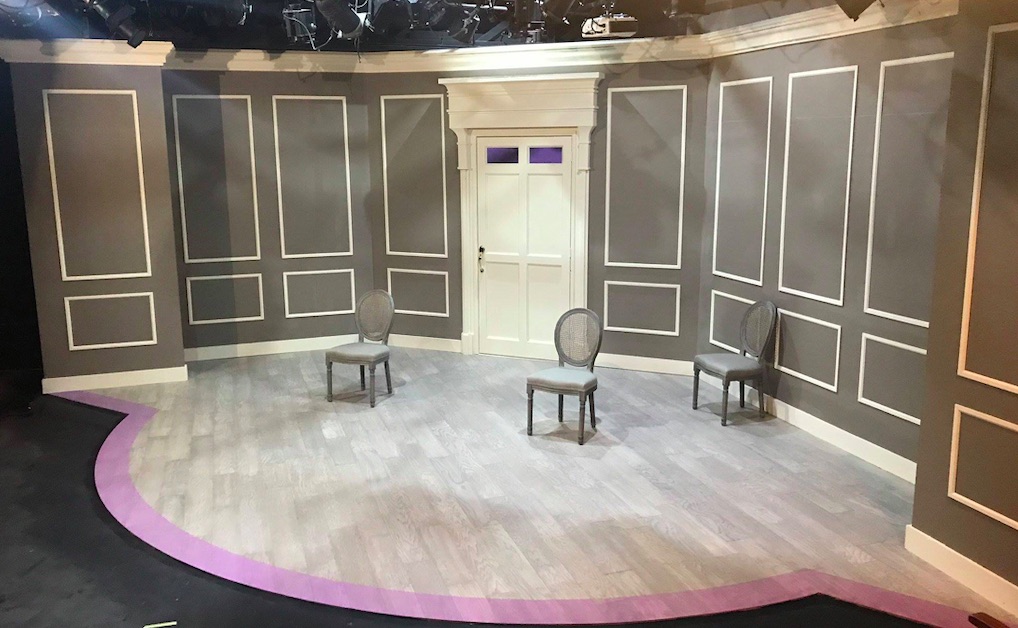 ---
A Doll's House, Part 2
by Lucas Hnath
Hyde Park Theatre
Thursdays-Saturdays,
February 28 - March 30, 2019
February 28 - March 30, 2019
Thursdays-Saturdays at 8:00 PM
A Doll's House, Part 2 runs at 8:00 PM on Thursdays, Fridays, and Saturdays, February 28 - March 30, 2019. Thursdays are Pay What You Can Nights at the door. For the first four weeks (February 28 - March 23), Friday tickets are $23 and Saturday tickets are $25. For the final weekend (March 28 - March 30), Friday tickets are $25 and Saturday tickets are $27. Tickets are $2 off for students, seniors, military, and Austin Creative Alliance/Austin Film Society members). Purchase tickets at www.hydeparktheatre.org or call 512-479-PLAY (7529) for reservations.