Jun. 12 - Jun. 20, 2015
Thursdays-Sundays
Voyager I and the Golden Record is a new multi-media project by Electronic Planet Ensemble.
NASA launched the Voyager I space probe on September 5, 1977 to study the outer Solar System. It is now venturing beyond our Solar System into interstellar space bearing a gold-plated audio-visual disc meant to communicate with intelligent life forms. The disc carries photos of the Earth and its life forms, scientific information, spoken greetings in 55 languages, and recordings of the sounds of Earth with whale song, a baby crying, waves breaking, and music including Mozart, Blind Willie Johnson, Chuck Berry, Eastern and Western classics and indigenous music from around the world.
Inspired by nearly 100 works of "mail art" sent in from around the world specifically for this project, the artists of Electronic Planet Ensemble create extraordinary electronic collaborations and experimental video on the theme of Voyager I and the Golden Record. Featuring music, lyrics, and video by Sergio R. Samayoa, Chad Salvata, David Jewell, Justin LaVergne, and Rachel Fuhrer.
**VIEW THE AMAZING MAIL ART ON FLICKR**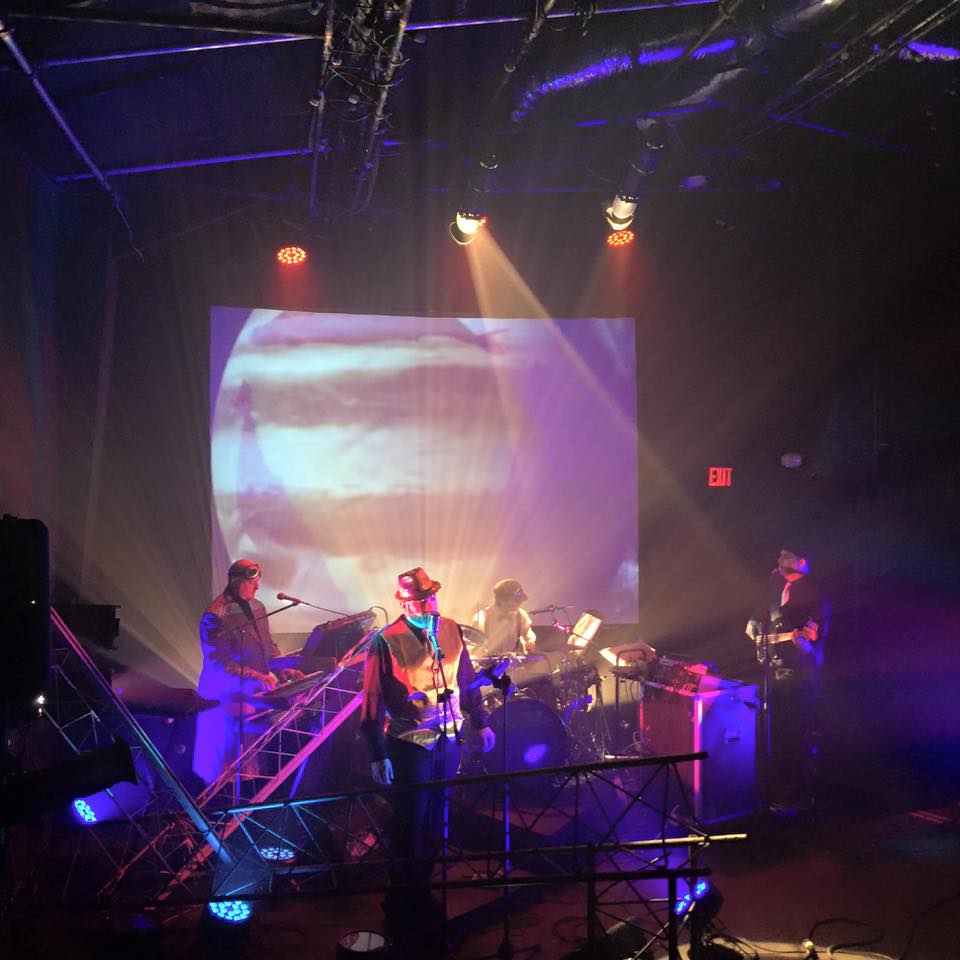 ---
Voyager 1 and the Golden Record
by Sergio Samayoa and friends
Electronic Planet Ensemble
Thursdays-Sundays,
June 12 - June 20, 2015
performances at 8 p.m. Tickets available via Vortex Rep (click to purchase). Tickets: $10-$30
$30 Priority Seating $20 General Admission $10 Artist/Student/Senior Limited Seating. Advanced Reservations Recommended.
Radical Rush Free Tickets: Limited free tickets for each performance in the spirit of sustainability, accessibility, and the gift economy. Radical Rush tickets released at 7pm each night--in-person only.
2-for-1 admission Thursdays and Sundays with donation of 2 cans for SafePlace