Nov. 20 - Dec. 05, 2015
Tuesdays-Sundays
"...When was the last time we had a real party? Wet and wicked, fast-time fun and wild!"
This decadent, gin-soaked, unruly party of a musical takes the stage in LaChiusa's "The Wild Party," based on the poem by Joseph Moncure March.
What we are is all we are after midnight dies.
Set in Manhattan in the Roaring Twenties, vaudeville performer Queenie and her volatile partner, Burrs, host an evening of excess for their guests; a collection of the unruly and undone. The jazz and gin-soaked party rages to a mounting sense of threat as artifice and illusion are stripped away. When midnight debauchery leads to tragedy at dawn, this dark and decadent musical reminds us that no party lasts forever.
Music and Lyrics by Michael John LaChiusa
Book by Michael John LaChiusa and George C. Wolfe
Based on the poem by Joseph Moncure March
Directed by Cara Phipps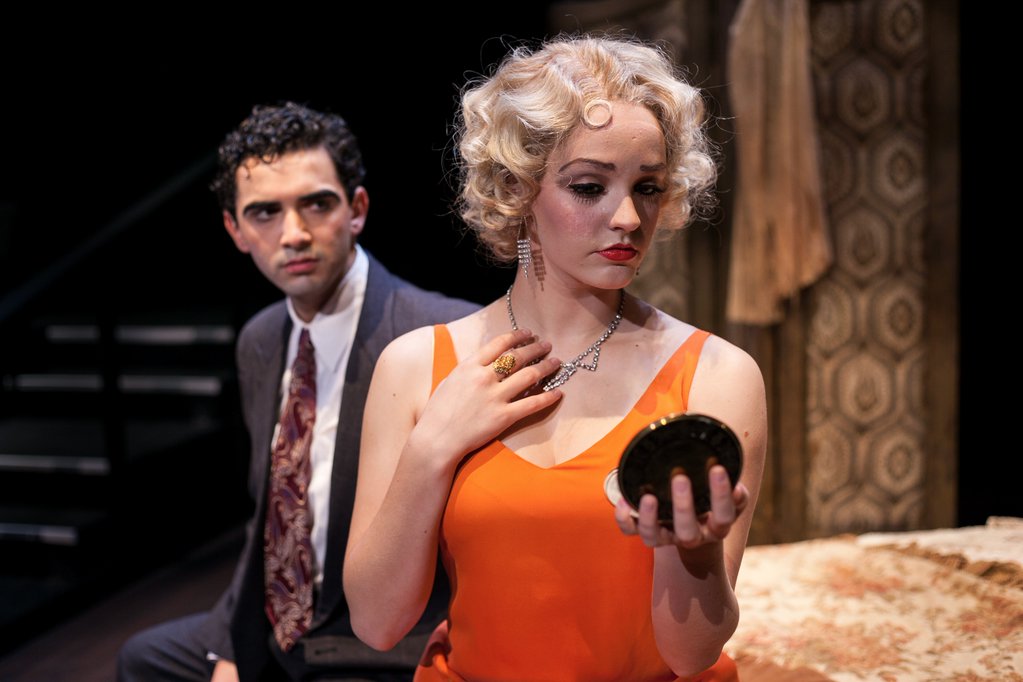 About the director
Cara Phipps' directing work focuses on new play development and production. She recently worked as a directing intern at Actors Theatre of Louisville where she directed two newly-devised shows, three solo performance pieces and the ten-minute play Grace by Eric John Meyer. Assisting credits at Actors Theatre include The Grown-Up (directed by Ken Rus Schmoll) for the Humana Festival of New American Plays, The Pirates of Penzance (directed by Sean Graney), The Mountaintop (directed by Giovanna Sardelli) and Noises Off (directed by Meredith McDonough). A Bay Area native, Phipps has developed new work with several companies including The Transient Theater, The 06 Ensemble and City Lights Theater Company. She received one of the 2012 FringeNYC Overall Excellence Awards in Directing for her work on the world premiere of Candice Benge's The Egg Play (New York International Fringe Festival). Phipps is a graduate of the drama program at the University of Portland and is currently pursuing a master of fine arts degree in directing from The University of Texas at Austin.
---
The Wild Party
by Michael John LaChiusa and George C. Wolfe
University of Texas Theatre & Dance
Tuesdays-Sundays,
November 20 - December 05, 2015
Oscar G. Brockett Theatre
$15.00 - $26.00
Subscription Series will begin August 5, 2015 and individual tickets will go on sale September 9.
2015/2016 Theatre & Dance Subscription Series – SUBSCRIBE NOW
Presented by Texas Theatre and Dance. Texas Theatre and Dance subscriptions go on sale August 5. Become a subscriber and save 20%! Learn more about the 2015-2016 Theatre and Dance season.
The Wild Party is presented through special arrangement with R&H Theatricals: http://www.rnhtheatricals.com.
Performances
November 20, 21, December 1-5 at 7:30pm
November 21, 22, December 5 at 2:00pm
PARKING INFORMATION

The University requires all faculty, staff, students, and visitors to pay for parking on campus. Please be aware when you come to a performance that UT parking has changed and new signage has been posted in regards to the changes. All parking on campus – both ADA and non-ADA requires a permit or payment of fees – this does include the ADA on Robert Dedman Drive. Patrons to the Texas Performing Arts complex are encouraged to park in university parking garages or LBJ surface lots. A discounted parking rate of $6 can be purchased on-line at: https://utcofaparking.clickandpark.com/venue. The discounted parking is only available online until 10pm, the day prior to an event. Please read signs carefully.
$12 Event Parking is also available for purchase in person on the day of your event at the entrances to the surrounding surface lots and garages.
Parking FAQs can be found here: http://www.clickandpark.com/faq.shtml