Oct. 10 - Oct. 19, 2014

In the sultry streets of New Orleans, passions flair and cultures collide in Tennessee Williams' Pulitzer Prize-winning masterpiece. Blanche DuBois, a fading relic of the Old South, searches for refuge at her sister's home, only to collide with reality in the form of Stanley Kowalski, her brutish brother-in-law.
Provocative and lyrical, A Streetcar Named Desire is a commanding landmark drama by one of the great voices of the American Theatre.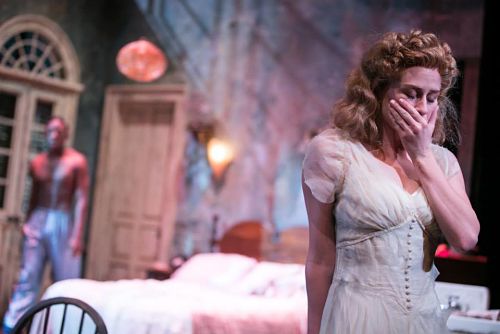 About the director:
Jess Hutchinson creates epic, intimate, theatrical events that explore and explode the necessary connections that forge our human experience. A third-year M.F.A. Directing candidate at the University of Texas at Austin, her work has included Dead Man's Cell Phone, the UTNT (UT New Theatre) workshop 'ratio, and We Are StarStuff. As artistic director of Chicago's New Leaf Theatre, she directed world premieres, re-imagined classics, and created the Treehouse Reading Series, dedicated to developing new plays. Favorite past productions include: Arcadia, The Dining Room, The Man Who Was Thursday, Burying Miss America, Vox Pandora (New Leaf Theatre), and Hideous Progeny (LiveWire Chicago Theatre).jesshutchinson.com
---
A Streetcar Named Desire
by Tennessee Williams
University of Texas Theatre & Dance
October 10 - October 19, 2014
October 10, 11, 14-17 at 7:30pm
October 11, 12, 19 at 2:00pm
October 19 at 7:00pm
BUY TICKETS NOW - $25.00