Jun. 18 - Jun. 28, 2015
Wednesdays-Sundays
Austin Shakespeare's "Young Shakespeare's A MIDSUMMER NIGHT'S DREAM" program performs at The Curtain Theater, a replica of Shakespeare's Theater.
This program features professional level training with professional directors and designers including Kevin Squires stage combat; Talena Martinez costume design; Mark Sharon choreography; Bret Brookshire photography.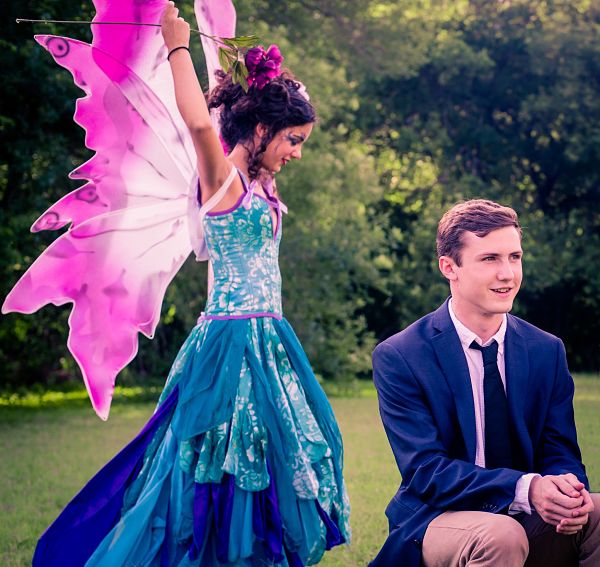 For its 7th season, Young Shakespeare, Austin Shakespeare's teen company, will transform Richard Garriott de Cayeux's outdoor Curtain Theatre (7400 Coldwater Canyon Drive) into a magical forest for their production of the romantic comedy, A Midsummer Night's Dream. Featuring auditioned young actors performing Shakespeare's most beautiful poetry, "Midsummer" will run Thursdays through Sundays at 8 pm, June 18 - 28.
A Midsummer Night's Dream is the classic story of four young lovers who flee the adult world to a forest where they are enchanted by the King and Queen of the Fairies, and his henchman, Puck! A group of comic workmen are also beset by fairies in this fantastical world.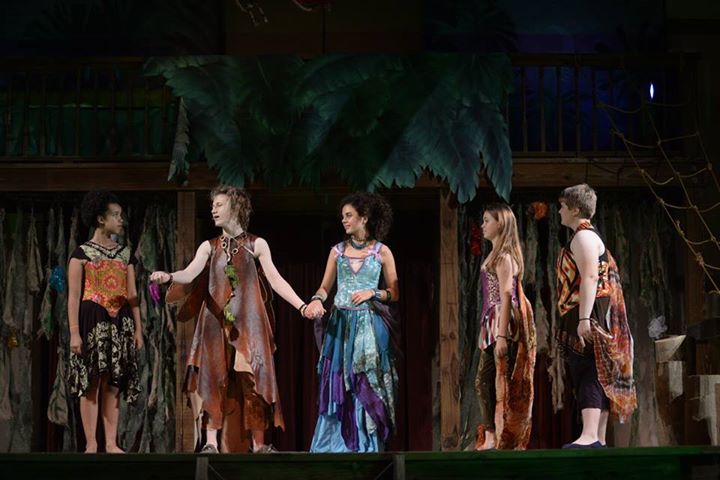 Participating students, ranging in age from 12-17 years come from throughout the Central Texas area, including Round Rock, Leander, Cedar Park, Oak Hill, Central Austin and Westlake, among other places. "During the 8 weeks of rehearsal and performance, these young people transform in their approach to Shakespeare and acting -- and in the teamwork that comes to life. Audiences will feel their enthusiasm as an ensemble," says Ann Ciccolella, Artistic Director of Austin Shakespeare.


The Young Shakespeare program features a professional rehearsal process directed by Ann Ciccolella and teacher/actor Nancy Eyermann. Returning Young Shakespeare actors include Jack Frey, Gabrielle Lewis, Alley Koenig and Jacy Murphy, joined by newcomers Sasha Ashton, Patrick Bell, Hannah Edwards, Reagan Komendera, Hallie Jane Richeson, Hannah Rutt, Isabel Salas, Sam Tumlinson, Cal Ussery and Anastacia Weiss.
Tickets are available online at www.eventbrite.com (Search for Young Shakespeare) or www.tinyurl.com/YoungShakesMND or by calling (512) 470-4505.
CREATIVE TEAM
Directors – Ann Ciccolella & Nancy Eyermann
Production Manager – Nicole Shiro
Scenic Designers – Patrick Anthony & Leslie Turner
Lighting Designer – Patrick Anthony
Costume Designer – Talena Martinez
Props Designer – Lacie Hexom
Fight Choreographer – Kevin Squires
Choreographer – Mark Sharon
Stage Manager – Kat Carson
---
A Midsummer Night's Dream
by William Shakespeare
Austin Shakespeare Youth Troupe
Wednesdays-Sundays,
June 18 - June 28, 2015
Thursdays - Sundays at 8 p.m., Curtain Theatre.
Performance added on Wednesday, June 24.