May. 13 - May. 30, 2021
Fridays-Sundays
Our Town tells the story of a small New Hampshire town in the early 20th century. People grow up, get married, live, and die. Milk and the newspaper get delivered every morning, and nobody locks their front doors. The story is one of life, love and death, universal to anywhere in the world.
Directed by Mark Stringham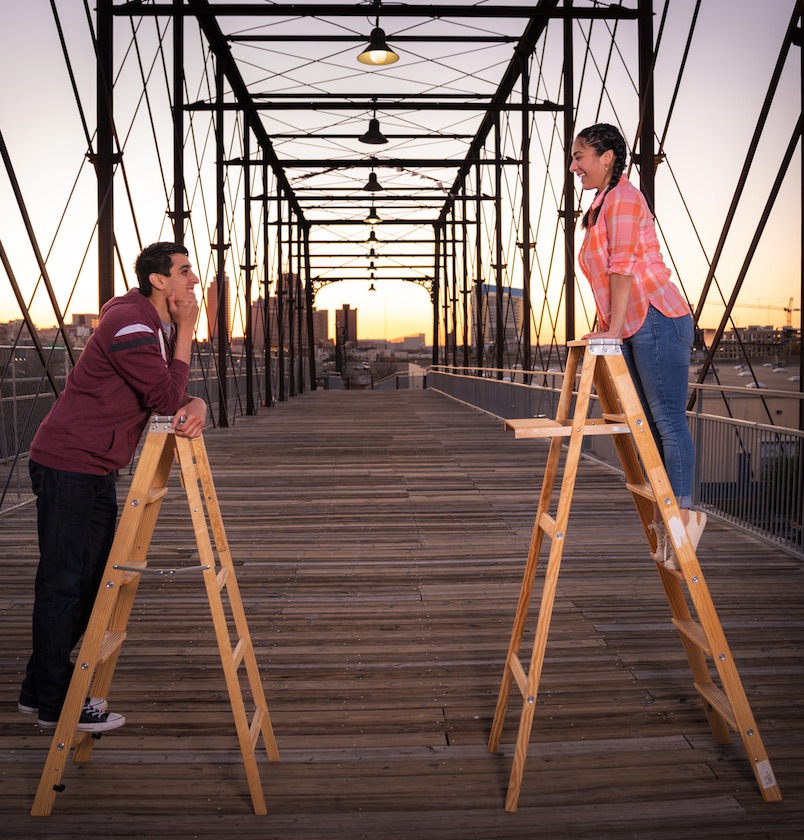 "Our Town is nostalgic without being sappy. It makes you feel patriotic - as proud to be an American as are the no-nonsense Yankees of Grover's Corners, New Hampshire. It reminds you of the human condition, the beauty and the childlike wonder of this messy business of living.
- Broadway World
"Our Town is not a play about the evaporated glory of simpler yesteryears. On the contrary, it whispers to us the urgent necessity of living in the here and now which is all anybody in Grover's Corners ever had, all anybody anywhere really has."
-New York Times
This heartfelt classic drama by American playwright Thornton Wilder, tells the story of the fictional American small town of Grover's Corners between 1901 and 1913 through the everyday lives of its citizens. How do the characters find meaning and contentment as their dreams, relationships, and futures unfold?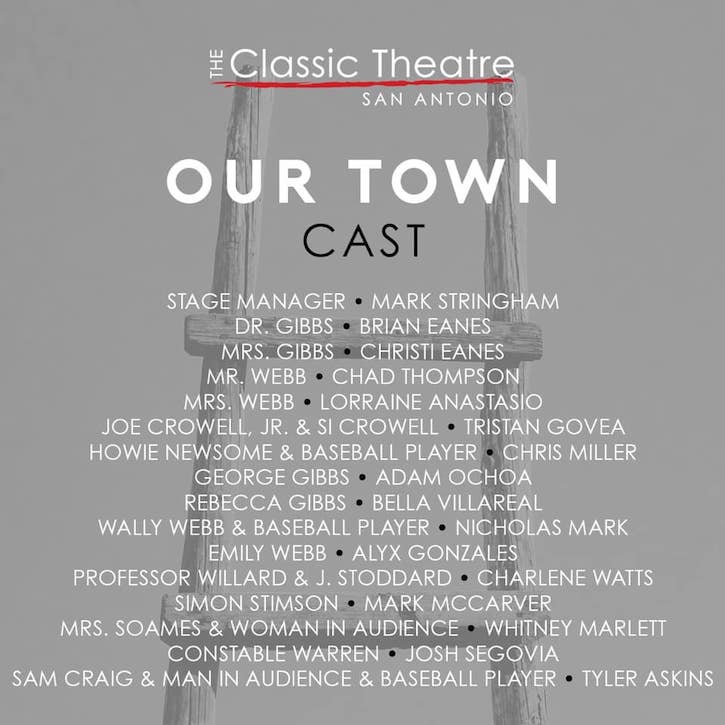 ---
Our Town
by Thornton Wilder
Classic Theatre of San Antonio
Fridays-Sundays,
May 13 - May 30, 2021
Our Town will perform in the San Antonio Botanical Garden on May 13-30, 2021
CLICK HERE for tickets to Our Town.
CLICK HERE to view The Classic's COVID-19 safety policies during a production.
Performances at 7:30 p.m., Fridays - Sundays
Ticket prices are as follows:
General Admission: $39
Senior, Military, Educator, SATCO, AEA Members: $35
Student: $24 (ID Required)