Jun. 27 - Jul. 27, 2019
Thursdays-Saturdays
Maxine has weeks to live--and she thinks her daughter is paying her nurse to make sure she dies before new, higher death taxes kick in next month. She's wrong--but she offers the nurse a good chunk of change to keep her alive instead.
"This is only the beginning of a tangled web of lies, deceptions, betrayals and double-dealings . . . Every line spoken within each scene ups the ante and reorders the deck until the final moments of this taut, dramatic, darkly funny play. Entertaining, thought-provoking, profoundly disturbing": Chicago Theatre Review.
The play stars Chase Brewer, Lana Dieterich, Sarah Chong Harmer, and Web Jerome. Directed by Ken Webster.
Interview Feature by Andrew J. Friedenthal, Austin360.com, July 5, 2019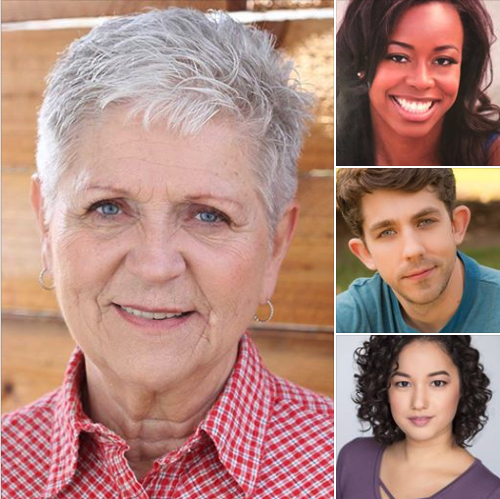 ---
Death Tax
by Lucas Hnath
Hyde Park Theatre
Thursdays-Saturdays,
June 27 - July 27, 2019
Death Tax runs at 8:00 PM on Thursdays, Fridays, and Saturdays, June 27 - July 27, 2019. Thursdays are Pay What You Can Nights at the door. For the first four weeks (June 27 - July 20), Friday tickets are $24 and Saturday tickets are $26. For the final weekend (July 25 - July 27), Friday tickets are $26 and Saturday tickets are $28. Tickets are $2 off for students, seniors, military, and Austin Creative Alliance/Austin Film Society members). Purchase tickets online or call 512-479-PLAY (7529) for reservations.
Hyde Park Theatre is located at 511 W. 43rd Street. Covered off-street parking for the patrons of HPT is available during performances in the lot at 4315 Guadalupe Street, just north of The Parlor. You can drive through The Parlor's parking lot to reach it. Evening HPT parking also available at the Hyde Park Church of Christ on the northeast corner of 43rd & Avenue B. We are grateful to them both for their generosity.