Sep. 07 - Oct. 07, 2018
Fridays-Sundays
"A teasing, glittering, very funny and amazingly inventive play…" – Shakespeare's Globe
Magic, action, love and humor are the ingredients for this unforgettable spell. Shakespeare's most famous comedy takes us through four interconnecting love stories, connected by a wedding celebration, which is set simultaneously in the woodland and in the realm of Fairyland, under the light of the moon. But sometimes in the course of dreaming and desiring, a little magic is all it takes to set the course of love, comedy, and reality in motion.
Directed by Joe Goscinski
"The course of true love never did run smooth…" – Lysander, A Midsummer Night's Dream, Act 1 Scene 1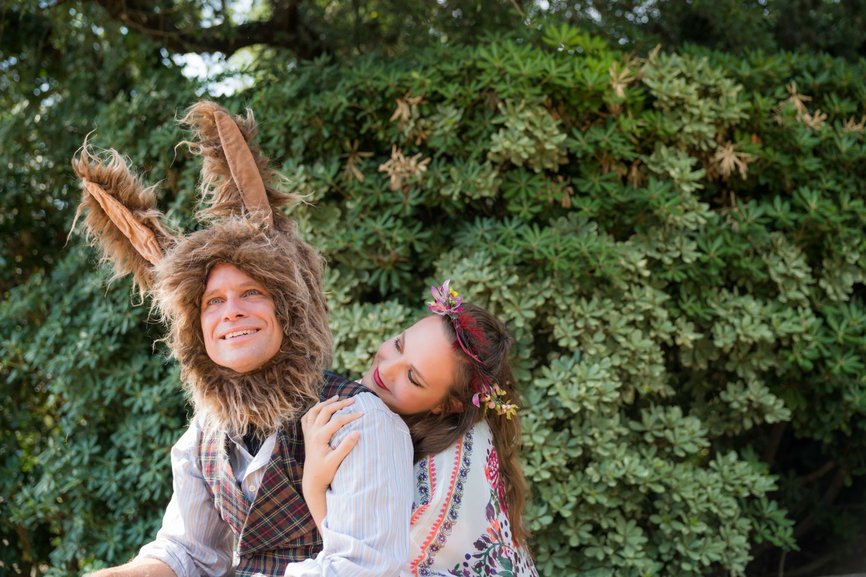 HERMIA: Jordan Acker
LYSANDER: Tyler Smith
DEMETRIUS: Hunter Wulff
HELENA: Kacey Roye
BOTTOM: John Stillwaggon
FLUTE: Joe Staton
SNOUT: Adam Ochoa
SNUG: Beverly Baker
STARVELING: Ethan Hoover
THESEUS/OBERON: Sam Mandelbaum
HIPPOLYTA/TITANIA: Carolyn Delinger
PUCK: Maggie Tonra
Peaseblossom: Alyx Gonzales
Cobweb: Lauren Beatty
Moth: Gabriel Pena
Mustardseed: Oliver Roush
---
A Midsummer Night's Dream
by William Shakespeare
Classic Theatre of San Antonio
Fridays-Sundays,
September 07 - October 07, 2018
Fridays and Saturdays at 8 p.m., Sundays at 3 p.m.
Tickets $18 - $33 plus service fees, available online via