May. 25 - Jun. 09, 2018
Wednesdays-Saturdays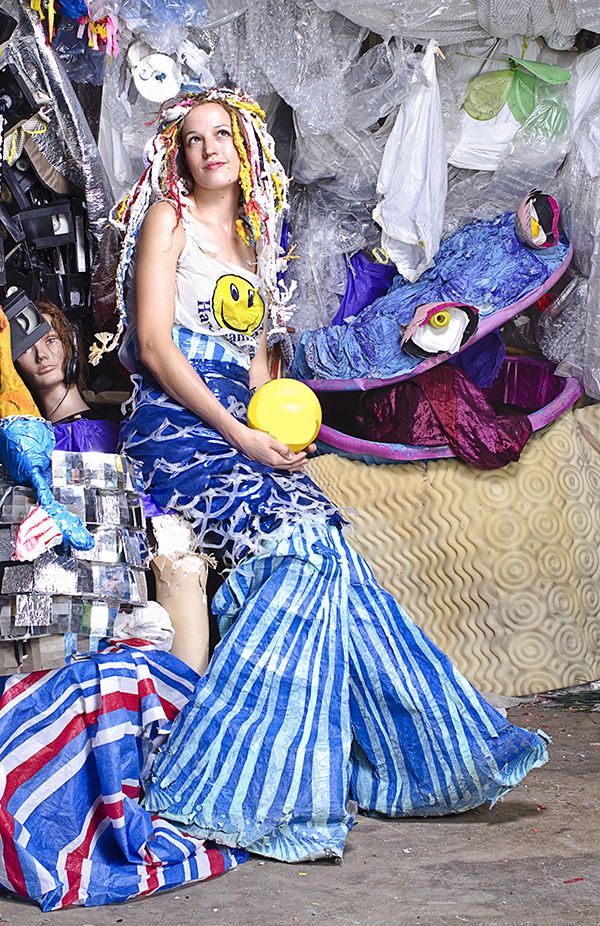 A dark comedy for adult audiences featuring puppetry of objects, physical theatre, and trash art:

Just around a bend in spacetime, the Earth's oceans overflow with garbage. It's a plastic paradise for Polly Mermaid- the toxic mutant made from humanity's mess. When a brilliant scientist discovers a way to dispose of the dump, Polly must fight for the rights of the wasted. Witness a queer and spectacular showdown between a do-gooder and impending doom.

Special event for World Oceans Day on June 8th.

This is not a children's puppet show. Sexy imagery and dialogue abounds.
Written by Indigo Rael & Caroline Reck
Direction by Caroline Reck
Design by Eliot Hayes, Rachel Atkinson, Amy Waller, Indigo Rael & Caroline Reck
Stage Management by Miranda Guillory
Our mission at Glass Half Full Theatre is to take huge, complicated ideas and puppeteer them into a deceptively simple narratives, with plenty of lighthearted humor to balance the insurmountable woes of the world.


Polly Mermaid: Apocalypse WOW bangs into existence at the intersection of SpaceTime and the Ocean Trash. Featuring Indigo Rael as her alter-ego Polly Mermaid, princess of the Pacific Garbage Patch, and Katy Taylor as Deborah Déguderè, the particle physicist who builds a tunnel through space and time.
Our Skubuki chorus Gricelda Silva, Kelly Hasandras, Sarah Danko, Karina Dominguez, and Marina DeYoe Pedraza devise diverse worlds across time and space through puppetry of objects and precise choral movement.

MOTHER FALCON is composing the original score.

It's a Hero's Journey with a feminine twist, a parable for the rights of all creatures Big and Small, a campy romp through Particle Theory. We'd be giving it away to tell you much more.

See you there?
---
Polly Mermaid: Apocalypse WOW
by Caroline Reck & Glass Half Full Ensemble
Glass Half Full Theatre
Wednesdays-Saturdays,
May 25 - June 09, 2018
Thursdays - Sundays at 8 p.m.
sone Wednesday performance, June 6 at 8 p.m.
Tickets $15/$25/$35 - available online at the Vortex (CLICK HERE)