May. 11 - May. 26, 2018
Fridays-Saturdays
Have you ever been tempted to flee your own life? Becky Foster is caught in middle age, middle management and in a middling marriage—with no prospects for change on the horizon. Then one night a socially inept and grief-struck millionaire stumbles into the car dealership where Becky works. Becky is offered nothing short of a new life…and the audience is offered a chance to ride shotgun in a way that most plays wouldn't dare. BECKY'S NEW CAR is a thoroughly original comedy with serious overtones, a devious and delightful romp down the road not taken.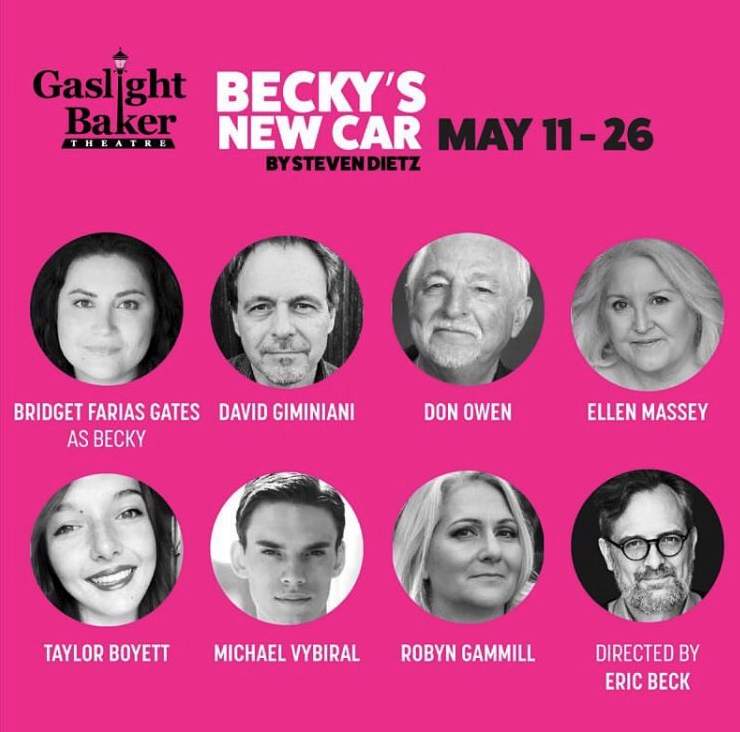 ---
Becky's New Car
by Steven Dietz
Gaslight Baker Theatre
Fridays-Saturdays,
May 11 - May 26, 2018
Friday & Saturda, 2018 @ 8 pm
Matinees Sunday, May 20 & Saturday, May 26 @ 2 pm
Ticket Prices
Adult: $15.00
Senior: $12.00 (60+)
Students: $7.00 (up to 24 with ID)
Veteran: $12.00
Group Rate: $2.00 off for groups of
10 or more.