Oct. 04 - Oct. 15, 2017
Tuesdays-Sundays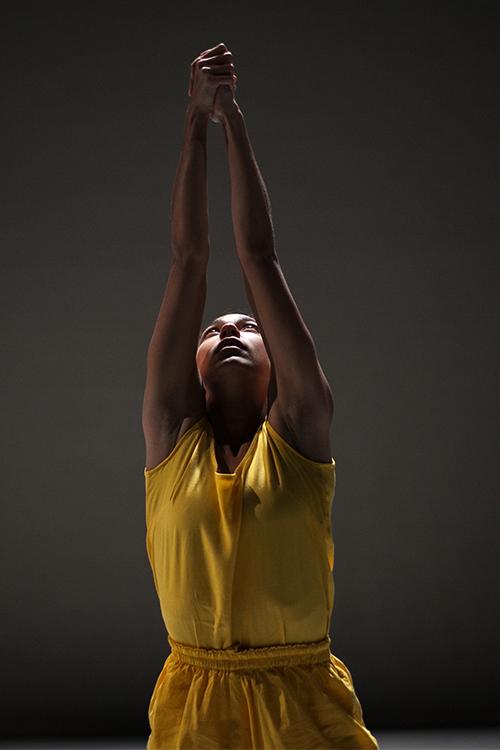 Based on Homer's Odyssey, a young refugee called Anon journeys through the United States, encountering a wide variety of people - some kind, some dangerous and cruel - as he searches for his family. From a sinister, one-eyed butcher to beguiling barflies, to a sweatshop, Anon must navigate through a chaotic, ever-changing landscape to find "home."
By Naomi Iizuka
Directed by Sam Provenzano
Naomi Iizuka's plays include 36 Views, Polaroid Stories, Anon(ymous), Language of Angels, Aloha, Say the Pretty Girls, Tattoo Girl, Skin, At the Vanishing Point, Concerning Strange Devices From the Distant West, 17 Reasons Why, Ghostwritten, Hamlet: Blood in the Brain (a collaboration with CalShakes and Campo Santo + Intersection for the Arts), 3 Truths (a collaboration with Cornerstone Theater Company), War of the Worlds (a collaboration with Anne Bogart and SITI Company) and Good Kids (the first play commissioned by the Big Ten Consortium's New Play Initiative.) Her plays have been produced by Berkeley Rep, the Goodman, the Guthrie, Cornerstone, Intiman, Children's Theater Company, the Kennedy Center, the Huntington Theater, Actors' Theatre of Louisville, GeVa, Portland Center Stage, the Public Theatre, Campo Santo + Intersection for the Arts, Dallas Theatre Center, the Brooklyn Academy of Music's "Next Wave Festival" and Soho Rep, among others. Her plays were included in Arena Stage's Our War project and Baltimore Center Stage's My America project.
lizuka is an alumna of New Dramatists and the recipient of a PEN/Laura Pels Award, an Alpert Award, a Joyce Foundation Award, a Whiting Writers' Award, a Stavis Award from the National Theatre Conference, a Rockefeller Foundation MAP grant, an NEA/TCG Artist‑in‑Residence grant, a McKnight Fellowship, a PEN Center USA West Award for Drama, Princeton University's Hodder Fellowship and a Jerome Fellowship.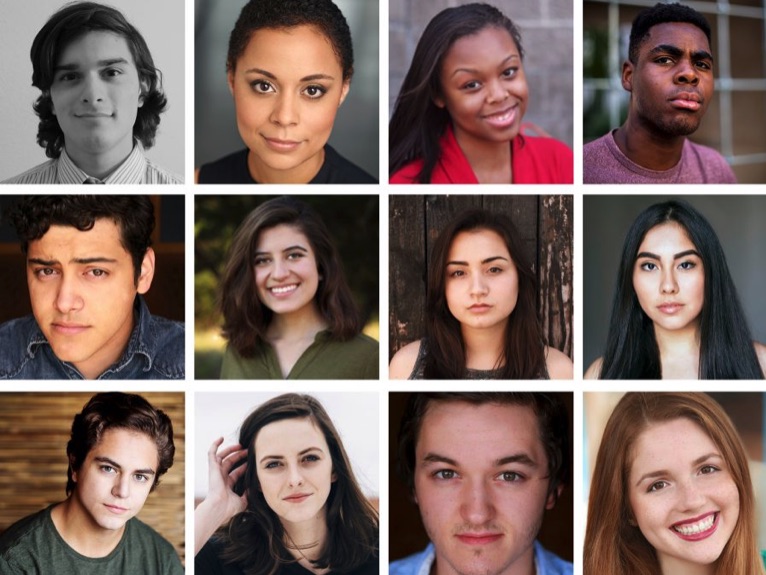 Teddy Santiesteban (Anon), Tiffany Thomas (Nemasani), Jade Jackson (Naja/Chorus), William Kachi (Pascal/Chorus), Jose A. Figueroa (Ali/Ignacio/Chorus), Ximena Alvarez (Nasreen/Belen/Sewing Lady/Chorus), Annemarie Alaniz (Ritu/Sewing Lady/Chorus), Ariane Stier (Sereza/Sewing Lady/Chorus), Austin Hille (Senator Laius/Mr. Zyclo/Nice American Father/Barfly/Chorus), Caroline Beagles (Mrs. Laius/Bird/Nice American Mother/Chorus), Jesse Wormington (Mr. Mackus/Strygal/Chorus) and Elise Martin (Calista/Nice American Mother/Barfly/Chorus) bring Naomi Iisuka's twist on the Odyssey to life October 4-15, 2017.
Directed by Sam Provenzano, Anon(ymous) features design work by Iman Corbani (Scenic Design), Alex Gendel (Projection Design), Alex Hanna (Lighting Design), Lirit Pendell (Costume Design) and Peter Stopschinski (Sound Design). Also featuring the work of Jason Huerta (Technical Director), Khristián Méndez Aguirre (Dramaturg), Adam Miller-Bateau (Fight Choreography), Alaina Monts (Dramaturg), Kate Proietti (Community Engagement Coordinator) and Joshua Secor (Stage Manager).
---
ANON(ymous)
by Naomi Iizuka
University of Texas Theatre & Dance
Tuesdays-Sundays,
October 04 - October 15, 2017
October 4-15, 2017
Oscar G. Brockett Theatre, University of Texas
Preview: October 4 at 7:30 p.m.
Opening: October 5 at 7:30 p.m.
Additional Performances: October 6, 10-14 at 7:30 p.m. and October 8, 15 at 2:00 p.m.