Apr. 20 - Apr. 23, 2017
Thursday-Sunday
Luna
By Ramon Esquivel
Directed by Roxanne Schroeder-Arce
A play for all ages, Luna tells the captivating story of Soledad, who has trouble making friends as she moves from school to school. Turning inward, she finds comfort in the company of the moon, Luna, her constant companion. Their magical relationship with Luna encourages Soledad to reach out to those around her.
About the Director
Roxanne Schroeder-Arce is a scholar, artist and pedagogue. She is assistant professor and teaches theatre education at the Department of Theatre and Dance at The University of Texas at Austin and is an affiliate in the Lozano Long Institute of Latin American Studies, the Department of Mexican American and Latina/o Studies and the Center for Women and Gender Studies. She is a Public Voices Fellow with the OpEd Project. Schroeder-Arce's research includes culturally responsive theatre education and Latina/o theatre for and with youth. She has published articles in journals such as Youth Theatre Journal, International Journal for Education and the Arts, Theatre Topics and Gestos. Her bilingual plays Señora Tortuga, Legend of Poinsettia, Sangre de un Ángel and Mariachi Girl are published by Dramatic Publishing and have been produced by various theatres and schools throughout the United States. Roxannearce.com
Feature by dramaturg Matthew Hernandez, posted at the Theatre & Dance website on April 5, 2017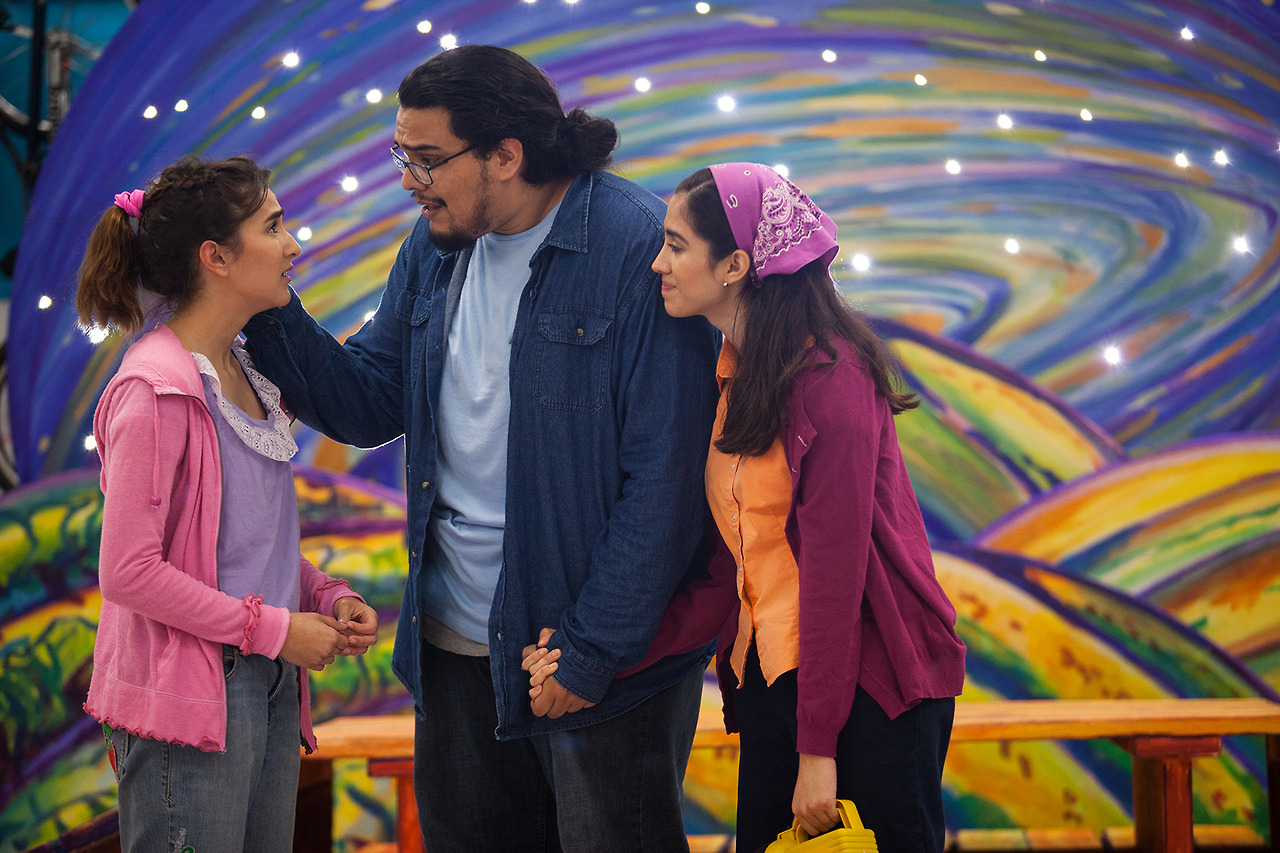 ---
Luna
by Ramon Esquivel
University of Texas Theatre & Dance
Thursday-Sunday,
April 20 - April 23, 2017
Thursday, April 20 - 23, 2017
Oscar G. Brockett Theatre
$12.00 - $15.00
Subscription Series will begin August 3, 2016 and individual tickets will go on sale September 7, 2016.
April 20-22 at 7:30 p.m.
April 22-23 at 2:00 p.m.
Parking Information
The university requires all faculty, staff, students and visitors to pay for parking on campus. Please be aware when you come to a performance that UT parking has changed and new signage has been posted in regards to the changes. All parking on campus – both ADA and non-ADA requires a permit or payment of fees – this does include the ADA on Robert Dedman Drive. Patrons to the Texas Performing Arts complex are encouraged to park in university parking garages or LBJ surface lots.
A discounted parking rate of $6 can be purchased on-line at: https://utcofaparking.clickandpark.com/venue. The discounted parking is only available online until 10pm, the day prior to an event. Please read signs carefully. $12 Event Parking is also available for purchase in person on the day of your event at the entrances to the surrounding surface lots and garages.
Parking FAQs can be found here: http://www.clickandpark.com/faq.shtml