Mar. 23 - Apr. 02, 2017
Wednesdays-Thursdays, Saturdays-Sundays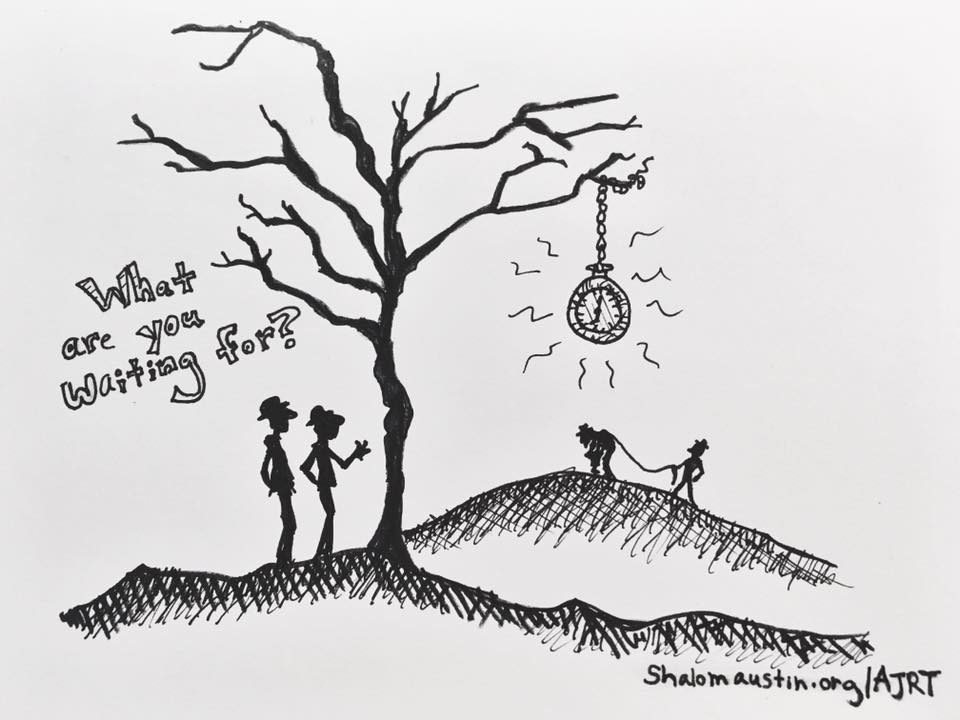 This spring, the Austin Jewish Repertory Theater stages its provocative production of Waiting for Godot, one of the most celebrated theatrical works of our time. Samuel Beckett's "tragicomedy" features cast members Ben Seidman, Kyle Lindsey, Bennett Neiman, Alex Cohan, and Broadway alum Bill Karnovsky.

Be sure to join AJRT for this special production in preparation for Passover. Reserve your seat today; it's worth the wait.
---
Waiting for Godot
by Samuel Beckett
Austin Jewish Repertory Theatre
Wednesdays-Thursdays, Saturdays-Sundays,
March 23 - April 02, 2017
unspecified in Austin
somewhere in Austin
to be announced
Austin, TX, 78700
Tickets $18 - $22 plus fees, available online through