Apr. 16 - Apr. 24, 2016
Thursdays, Saturdays-Sundays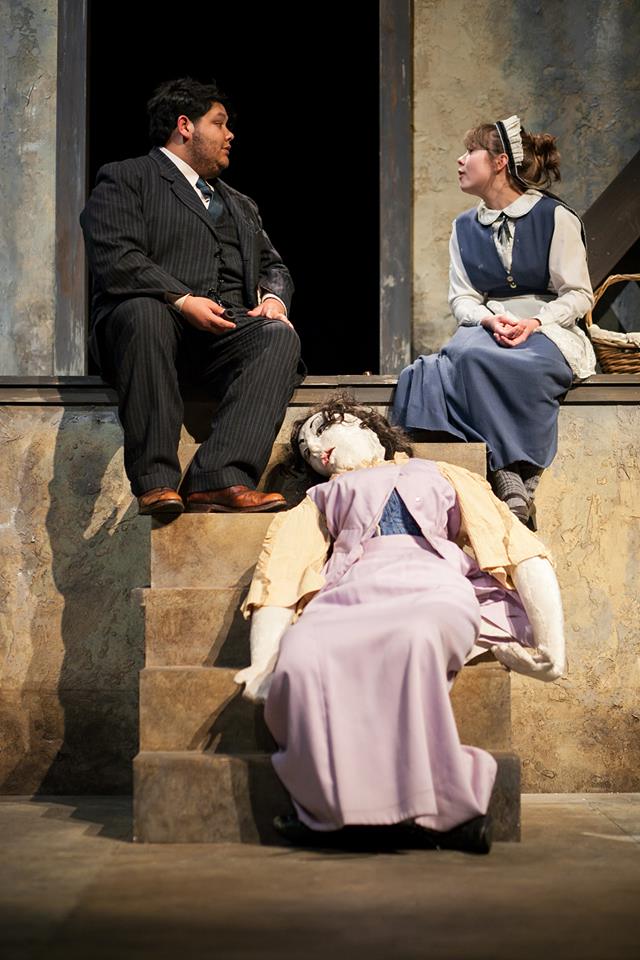 The strange, true tale of a painter living with an effigy of his ex-lover in 1919 Europe. Because the doll cannot dress herself, the painter enlists a young maid to help him, resulting in an intricate, erotic game of pretend. The Silent Woman is the winner of the 2015 Kentucky Women's Playwriting Prize.
Directed by KJ Sanchez
---
The Silent Woman
by Lydia Blaisdell
University of Texas Theatre & Dance
Thursdays, Saturdays-Sundays,
April 16 - April 24, 2016
Saturday, April 16 at 7:30 p.m.
Thursday, April 24 at 7:30 p.m.
Sunday, April 24 at 2 p.m.
Oscar G. Brockett Theatre, Winship Drama Bldg, University of Texas
Tickets $15 - $23 plus fees via Texas Performing Arts