Overtime Theatre: New Executive Director, Staff's Going Through 170 Script Submissions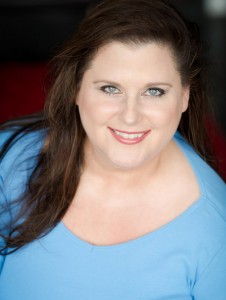 The Overtime Theater is pleased to announce that Nicole Erwin has accepted the position of Executive Director, effective immediately. Nicole holds a BA in Music from the University of Denver and sings with the Symphony Mastersingers and The Greater SA Chamber Choir. She is a private voice instructor at Performing Arts SA (PASA) and has appeared on stage locally with the Woodlawn, Playhouse, and Cameo theaters, with PASA, and out-of-state with Opera Colorado. We are fortunate and proud that she will be serving in this new capacity and are looking forward to her innovative ideas and professional approach.
We are also excited to note that our Artistic Director, William M. Razavi, has already received, a mere month after the submission season began, 170 new play submissions for the 2016 season. The submissions come not just from San Antonio and all over Texas, but from locales as far afield as New Zealand. He will be beginning the process of choosing the sixteen entirely new plays that will comprise next year's offerings soon and will announce those selected in October.