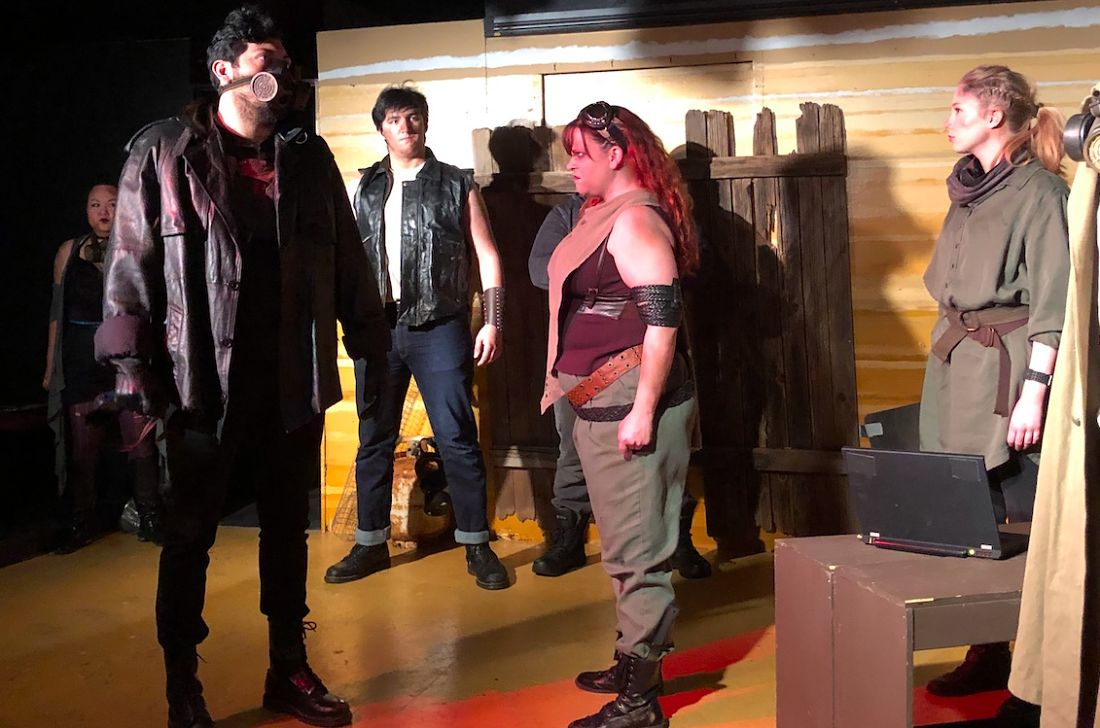 by Michael Meigs
Published on January 17, 2019
In a plot devised to emphasize muscle and avoid weapons a defeated warrior can recover from a beating or a knockout, and most of them do. But toward the end the story takes a quick, violent and nasty turn..
Austin has no monopoly on small-scale edgy innovative theatre, folks, and San Antonio's Overtime Theatre is proof of that. The Overtime runs year round with premieres or remounts of all-original work. Judging from the titles, posters and the PR, the Overtime appeals to audiences and performers looking for something distinctly not mainstream, folks who are receptive to parodies, takeoffs, mystery, sci fi and live serials. Performances are almost always scheduled for Fridays and Saturdays, sometimes ...
Read more »