Apr. 22 - May. 08, 2016
Thursdays-Sundays
Sam Bass Theatre is thrilled to announce our upcoming production of The Importance Of Being Earnest, Oscar Wilde's classic comedy about manners and "good breeding" is rife with mistaken identities and over the top antics. Sam Bass Theatre is also proud to welcome Olin Meadows back to the Old Depot Stage as Director. Mr. Meadows previous productions at Sam Bass Theatre broke box office records in 2011 with Steel Magnolias.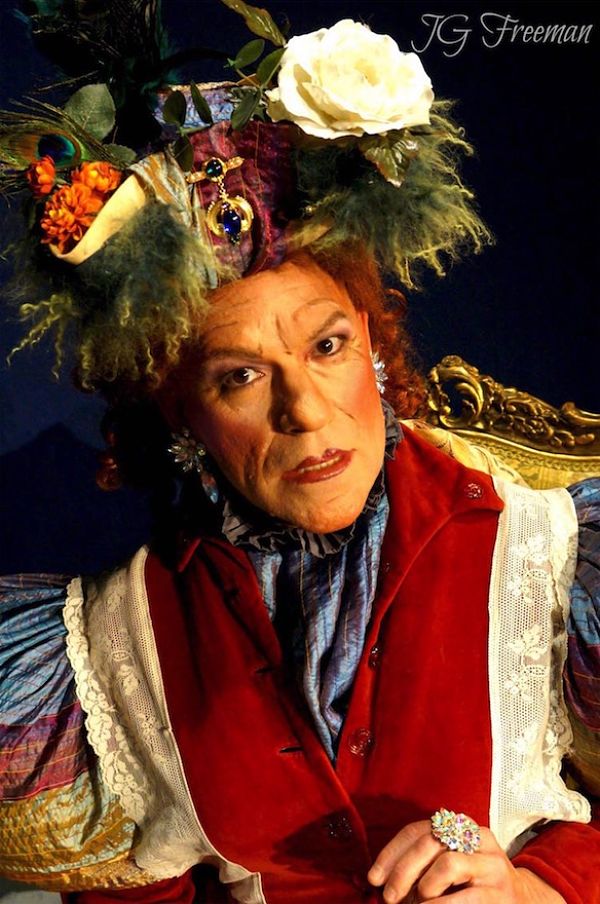 Originally produced in 1895, The Importance Of Being Earnest is widely regarded as one of the most sophisticated and entertaining comedies ever written. Working within the social conventions of late Victorian London, the play's major themes are the triviality with which it treats institutions as serious as marriage, and the resulting satire of Victorian ways. Contemporary reviews all praised the play's humour, though some were cautious about its explicit lack of social messages, while others foresaw the modern consensus that it was the culmination of Wilde's artistic career so far. Two young gents have taken to bending the truth in order to put some excitement into their lives. Worthing has invented a brother, Earnest, whom he uses as an excuse to leave his dull life behind to visit Gwendolyn. Montcrieff decides to take the name Earnest when visiting Worthing's young and beautiful ward, Cecily. Things start to go awry when they end up together in the country and their deceptions are discovered.

The Importance Of Being Earnest will be directed by Olin Meadows, who is returning to Sam Bass Theatre after a 5 year absence, previously Mr. Meadows served on the Board of Directors for Sam Bass Theatre and directed the critically acclaimed Steel Magnolias to sold out audiences in 2011 and You're a Good Man Charlie Brown in 2011. Mr. Meadows also started the Sam Bass Tradition of the annual New Year's Eve shows that have been a staple for Sam Bass for the last 5 years. Mr. Meadows entered the Austin Theatre scene by acting in Sam Bass's production of "Two for Texas" in 2005 and was seen in "That Time of The Year in 2009. "This play is so widely known, and for good reason," said Mr. Meadows. "Wilde creates the perfect example of youthful folly, and the problems and blessings that can come from it. I love this show for its pure irreverence for manners, and polite society. I also find it a wonderful tribute to romance and the power of Love to overcome any obstacle."

The cast of The Importance Of Being Earnest features Nicholas Mani as Jack Worthing Marett Hanes as Gwendolyn Fairfax, Daniel Cline as Algernon Moncrief, Alyssa Castro as Cecily Cardew and featuring Kirk Kelso as Lady Bracknell. Also in the cast are Veronica Prior, Erin Priddy, and Richard Hahn. The Importance Of Being Earnest also features Scenic Design by Eric Nelson and Olin Meadows With Costume Design by Veronica Prior, who recently won the CTET Award for her outstanding costumes and Stage Management by Patrick McElhinney.

About Sam Bass Community Theatre - The Sam Bass Community Theatre (SBCT) has been offering quality live theater to the Round Rock/Georgetown/Austin area for over thirty five years. Proud to be the first theatre company in Round Rock, SBCT strives to create thought provoking, entertaining, and enchanting live theatre all year long. We respect, value and celebrate the unique attributes, characteristics and perspectives that make each person who they are. We also believe that bringing diverse individuals together allows us to collectively and more effectively contribute to the development of the arts in Central Texas.
---
The Importance of Being Earnest
by Oscar Wilde
Sam Bass Community Theatre
Thursdays-Sundays,
April 22 - May 08, 2016
The Importance Of Being Earnest will play the Sam Bass Theatre Old Depot Stage, located at 600 N. Lee Street in Round Rock, from Friday, April 22th thru Sunday, May 8th 2016.
Performances are Fridays and Saturdays at 8:00 pm and Sundays at 2:00 pm.
Tickets are $18.00 for adults and $15.00 for Students and Seniors. Tickets are also available for the Opening Night Performance and Gala for $20.00 and include a light buffet with champagne toast and cast meet and greet to follow the performance.
Please visit www.sambasstheatre.org or call 512-763-7228 to reserve seats.