Jul. 08 - Jul. 10, 2016
Friday-Sunday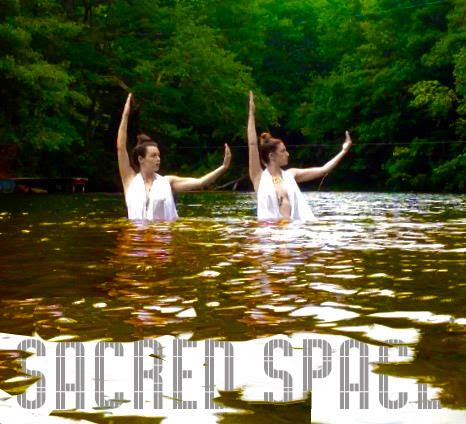 Sacred Space Redux explores all things internal. As a companion piece to 2015's Sacred Space, an external journey of a modern pilgrim, Sacred Space Redux seeks to turn our attention inside, to the sacred spaces that we create for ourselves and to our very own bodies and minds. The multi-media exhibit will be open as an immersive sound and visual experience. Visitors are encouraged to pop in and pop out as they wish.
Sacred Space Redux features an original score and installation art by Allyson Lipkin, aka DD Dagger, with direction by Rachel Wiese of the Exchange Artists, and choreography by Rachel Wiese and Rebecca Lehrhoff-Joy. Performers are DD Dagger, Rachel Wiese, and Rebecca Lehrhoff-Joy.
---
Sacred Space Redux
by Exchange Artists and ensemble
Exchange Artists
Friday-Sunday,
July 08 - July 10, 2016
The Exchange Artists and Allyson Lipkin, aka DD Dagger, bring you Sacred Space Redux, a multimedia exhibit of sound, performance, and dance running Friday, Saturday, and Sunday, July 8, 9, and 10 between 8:15 and 10:00 pm. The exhibit can be visited at any point for any length of time between 8:15 and 10:00 pm at Big Medium Gallery, 916 Springdale Road, Austin, TX. The show runs on a 40 minute loop from that point until 10pm. Hope you can join us!
What to expect: a totally new musical score, modern fusion dance, video footage regarding our work, home lives, and internal landscapes, and beautiful lighting.
Tickets are $12 ($13.41 with service fees if purchased online) and will be available via