Dec. 03 - Dec. 20, 2015
Thursdays-Sundays
In this heartwarming holiday story, Kris Kringle, an old man in a retirement home, gets a job working as Santa for Macy's. Kris unleashes waves of good will with Macy's customers and the commercial world of New York City by referring parents to other stores to find exactly the toy their child has asked for. Seen as deluded and dangerous by Macy's vocational counselor, who plots to have Kris shanghaied to Bellevue Psychiatric Hospital, Kris ends up in a court competency hearing. Especially at stake is one little girl's belief in Santa.
Directed by Kate Revnell-Smith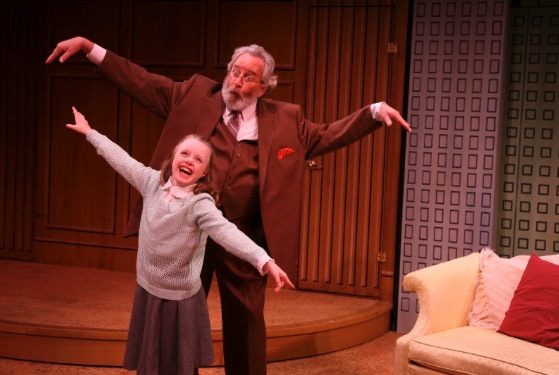 ---
Miracle on 34th Street
by adapted from the 1947 Lux Radio Broadcast by Lance Arthur Smith
Unity Theatre
Thursdays-Sundays,
December 03 - December 20, 2015
December 3–20, 2015
3 weeks, 12 shows
Thursdays 7:30 pm
Fridays & Saturdays 8:00 pm
Sundays 4:00 pm
Ticket Sales Dates
Annual Partner sales begin November 2
Circle Member sales begin November 9
Subscriber sales begin November 16
Public sales begin November 23
Tickets: $27
All unsold seats are $15,
15 minutes prior to the performance.
Preview Night–All seats $17
Thursday, December 3, 2015
CHAT WITH THE CAST
Preview, Thursday December 3, 2015
Immediately following our preview performance, stay in your seat for a brief talk-back with the cast and director of the show. We love to hear your feedback, answer your questions, and share the experience of creating the play with you.
MEET THE DIRECTOR
Saturday, December 12, 2015
Arrive thirty minutes early for the show and come face-to-face with the director! A great opportunity to hear what goes on behind the scenes of the production, the director's concept, and how they put it all together.
PARTY WITH THE PLAYERS!
Saturday, December 12, 2015
Players Club members are invited to stay after the performance to enjoy a light supper with the cast and crew generously hosted by the Ant Street Inn. This exciting event is complimentary to Player's Club members but reservations are required, so please let us know when you book your tickets if you will be joining us after the show.