BettyFest benefiting Safe Place
by BettyFest
Oct. 14, 2016
Friday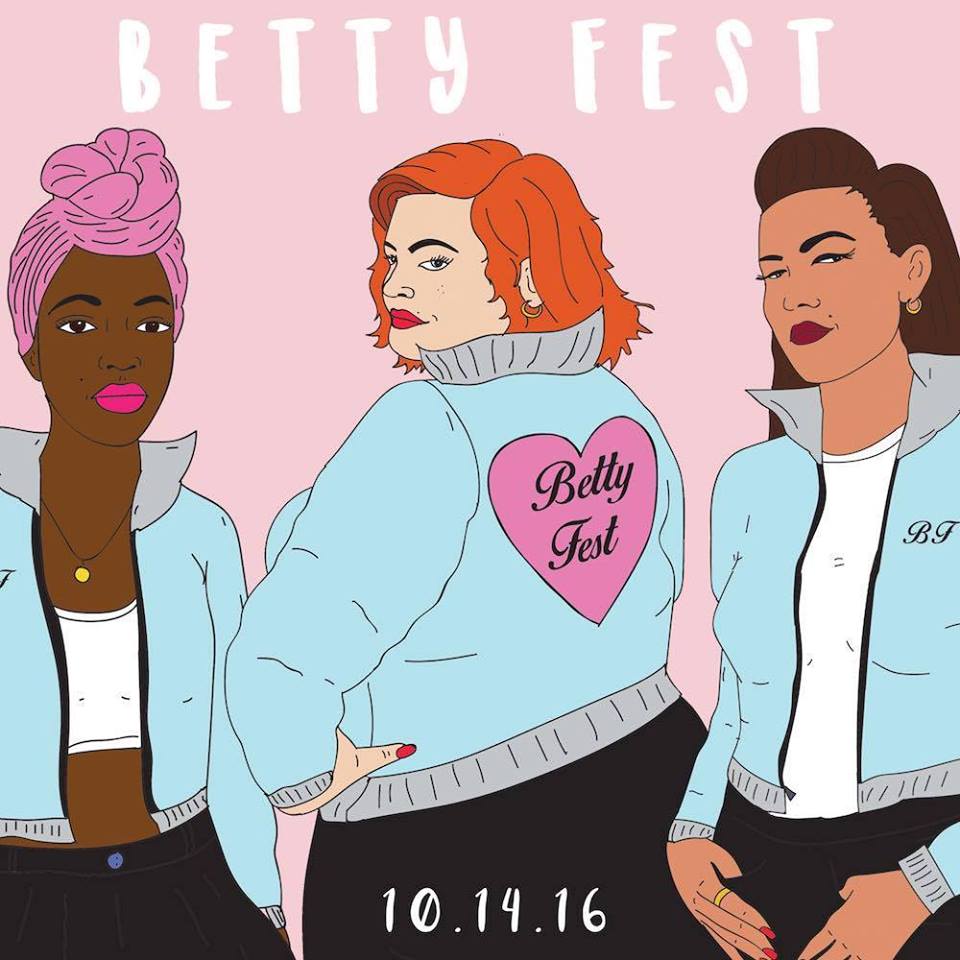 Join us on October 14, 2016 for a night of fierce, fiery comedy brought to you by some of the funniest humans in Austin (who happen to be women). Ladies of Austin comedy will be serving up comedy until midnight. Stick around for the after party.

All proceeds from this event benefit SafePlace. Donations will be accepted throughout the night.

ages 18+

FEATURING COMEDY BY:
Loverboy, Toxic Chakra, Damn Gina, SheSheSheShe, Three on a Match, Kingz, Echolake, Doper than Dope, Girls Girls Girls, Kittysnakes, Lady Parts, Bellyrubs, JK, Missed Opportunity, M-M-Moms, Fun God, Roundhouse Red Blue Shoes and Eager Beavers.

ABOUT BETTYFEST:
BettyFest aims to provide a safe space for sisters in comedy to perform without limitations. We promote discussion and collaboration among women from all walks of life. By encouraging women to perform for those who lift them up, we hope to help them discover their weird, authentic selves and gain the confidence to grow as inspiring leaders in comedy.
---
BettyFest benefiting Safe Place
by various
BettyFest
6 p.m. to midnight at Spider House Ballroom, October 14, 2016.
Tickets $10, $11.54 in advance including service fee, available via