Jul. 08 - Jul. 18, 2015
Wednesdays-Sundays
BAD SPIES" by Zia Kinzy (age 11), Directed by Lisi (age 11), mentored by Lisa Scheps of Ground Floor Theatre and Katherine Wilkerson of Gale Theatre
A famous painting has been stolen! Can the four worst spies EVER take on an international art thief; or are they once again, doomed to failure?


"JADED" by Grayce Fischer (age 13), directed by Lily (age 13), mentored by Patti Neff Tivin of Ground Floor Theatre and Leanna Holmquist of the Baron's Men
An adolescent girl descends into madness or so everyone thinks. Is it it real or all in her mind?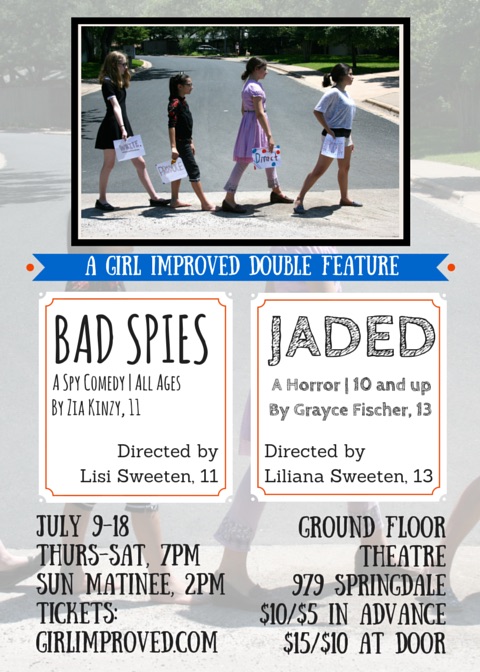 ---
Bad Spies AND Jaded
by Zia and Grayce
GirlImproved
Wednesdays-Sundays,
July 08 - July 18, 2015
Ground Floor Theatre
979 Springdale Rd
Austin, TX, 78702
July 8th-18th
Weds-Sat, 7 pm; Saturday and Sun, 2 pm. Ground Floor Theatre
Purchase tickets at the website - $5 - $200
info also at girlimproved.com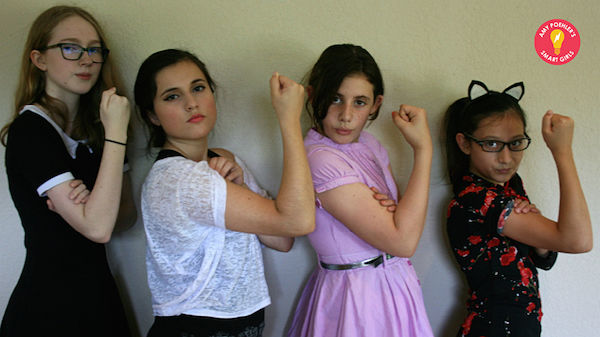 "