Oct. 31 - Nov. 10, 2019
Thursdays-Sundays
Inspired by true events, this beautifully written play of hope and healing is a story for our times. Aram, an Armenian refugee, wants to start a new life with his young 'mail-order' bride, Seta. They are both survivors of the Armenian Genocide but their painful, shared experience does nothing to promote their domestic harmony, and Seta struggles with old traditions as she tries to embrace life in her new country.
Directed by Ryan Schabach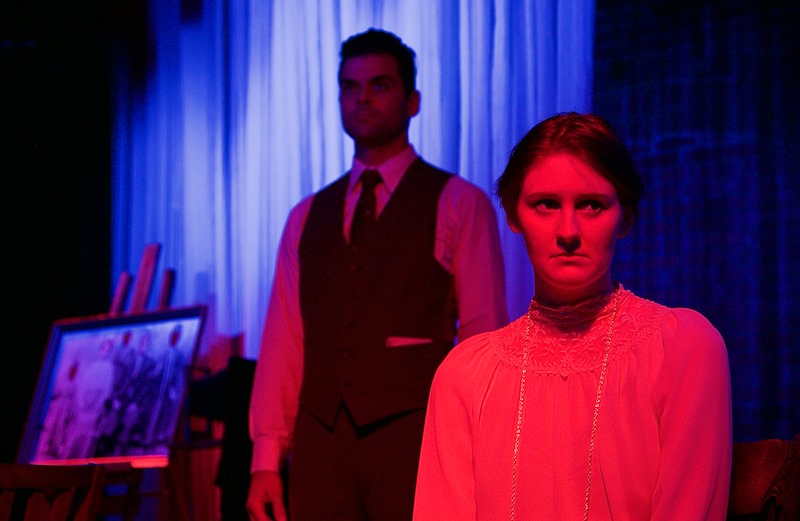 Sponsored by Ken & Diane Kramer
---
Beast on the Moon
by Richard Kalinoski
Unity Theatre
Thursdays-Sundays,
October 31 - November 10, 2019
October 31 – November 10, 2019
2 weeks, 8 shows
Thursdays 7:30 pm
Fridays & Saturdays 8:00 pm
Sundays 4:00 pm
Ticket Sales Dates
Annual Partner sales begin Oct 7
Circle Member and Subscriber sales begin Oct 14
Public sales begin Oct 21
Tickets: $25
Students: $15
All unsold seats are $15, 15 minutes prior to the performance.
Preview Night—All seats $17
Thursday, October 31, 2019
CHAT WITH THE CAST
Preview, Thursday, October 31 2019
Immediately following our preview performance, stay in your seat for a brief talk-back with the cast and director of the show. We love to hear your feedback, answer your questions, and share the experience of creating the play with you.
MEET THE DIRECTOR
Saturday, November 9, 2019
Arrive thirty minutes early for the show and come face-to-face with the director! A great opportunity to hear what goes on behind the scenes of the production, the director's concept, and how they put it all together.
Box Office Phone: 979-830-8358
Mon-Fri 10am-2pm
Box Office email: Tickets@UnityBrenham.org