The Best Little Whorehouse in Texas
by Wimberley Players
Jun. 28 - Jul. 21
Thursdays-Sundays

This musical comedy was inspired by the real-life Chicken Ranch in LaGrange, TX. It is the late 1970s, and a brothel has been operating outside of fictional Gilbert, Texas for more than a century. It is under the proprietorship of Miss Mona Stangley, having been left to her by the original owner. While taking care of her girls, she is also on good terms with the local sheriff, Ed Earl Dodd. When crusading television reporter Melvin P. Thorpe decides to make the illegal activity an issue, political ramifications cause the place to be closed down.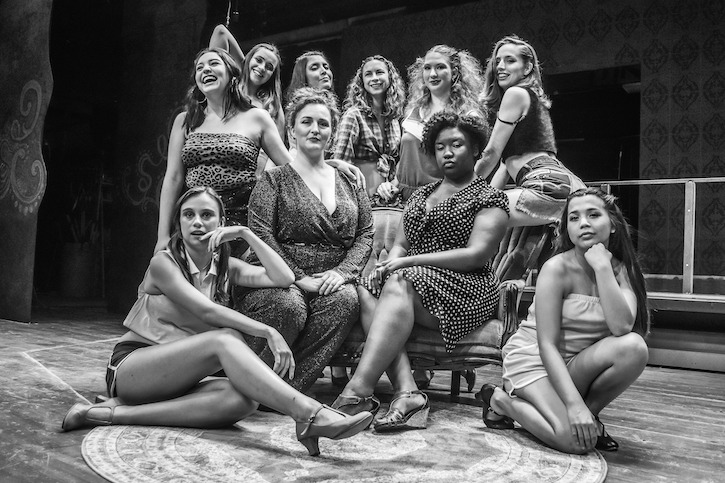 ---
The Best Little Whorehouse in Texas
by King, Masterson and Hall
Wimberley Players
Thursdays-Sundays,
June 28 - July 21, 2019
June 28th-July 2, 2019. Performances are Fri., Sat. nights and Sunday matinee. There will be two added Thurs. night performances July 12th and July 19th.
More forthcoming from www.wimberleyplayers.org. (March 8, 2019)