Mar. 21 - Apr. 06, 2019
Wednesdays-Sundays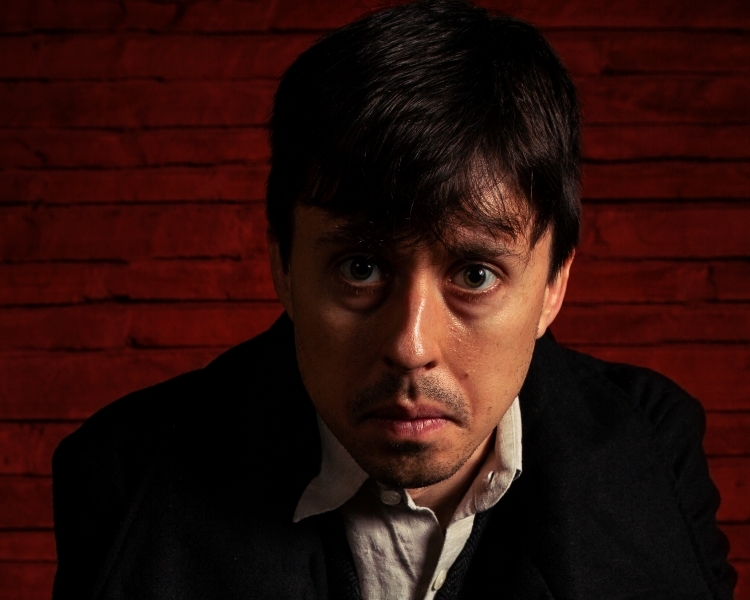 As a police inspector investigates a gruesome murder, we journey through the mind of a criminal. What did he do? Why did he do it? And what would you be capable of in certain circumstances? Before
Law & Orde
r, there was
Crime and Punishment
.
Performed in 90 minutes with only three actors, this tight, high-impact re-imagining compresses all the tension and pathos of the novel into a powerful evening of theatre. Dive into the greatest crime story ever written, a tale of murder, motive and redemption that plumbs the depths of the human soul.
The Chicago Sun-Times calls Crime and Punishment "stunningly lean, taut and emotionally searing… a work of theatre that never feels like the condensation of a seminal novel, but rather has the swift, sharp impact of a blow from an ax."
The New York Times describes it as "engrossing theatre… remarkably absorbing… and may have you confessing to some murders yourself by the play's end."
The production features a stellar artistic team, including direction by Jeremy Lee Cudd; design by Ia Enstera, Emily Cawood, Rachel Atkinson and Lowell Bartholomee; and Ryan Crowder, Ben Wolfe and Chelsea Manasseri on stage.
For those looking to dig deeper, a special audience conversation will be held after the show on Sunday, March 31st to discuss the connections between Dostoevsky's 1860s Russia and our world today. The creative team will be joined by Marina Alexandrova from the UT Department of Slavic and Eurasian Studies and Dr. Lucia Summers from the Texas State Department of Criminal Justice.
Says Artistic Director Ryan Crowder, "Poverty. Violence. Isolation. Redemption. There's never a time when these forces are not worth talking about for their powerful place in our lives, individually and socially."
---
Crime and Punishment
by Adapted by Marilyn Campbell and Curt Columbus
Penfold Theatre Company
Wednesdays-Sundays,
March 21 - April 06, 2019
Ground Floor Theatre
979 Springdale Rd
Austin, TX, 78702
March 21 – April 6, 2019. Thursdays – Saturdays at 8 pm and Sundays at 5 pm.
Ground Floor Theatre, 979 Springdale Rd #122, Austin, TX 78702.
Admission $15-$30
On Saturday, March 23rd, the "First Saturday Soiree" will follow the show.
On Sunday, March 31st, a conversation with the artists will follow the show.
Wednesday, April 3rd is "Industry Night."