Nov. 01 - Nov. 11, 2018
Thursdays-Sundays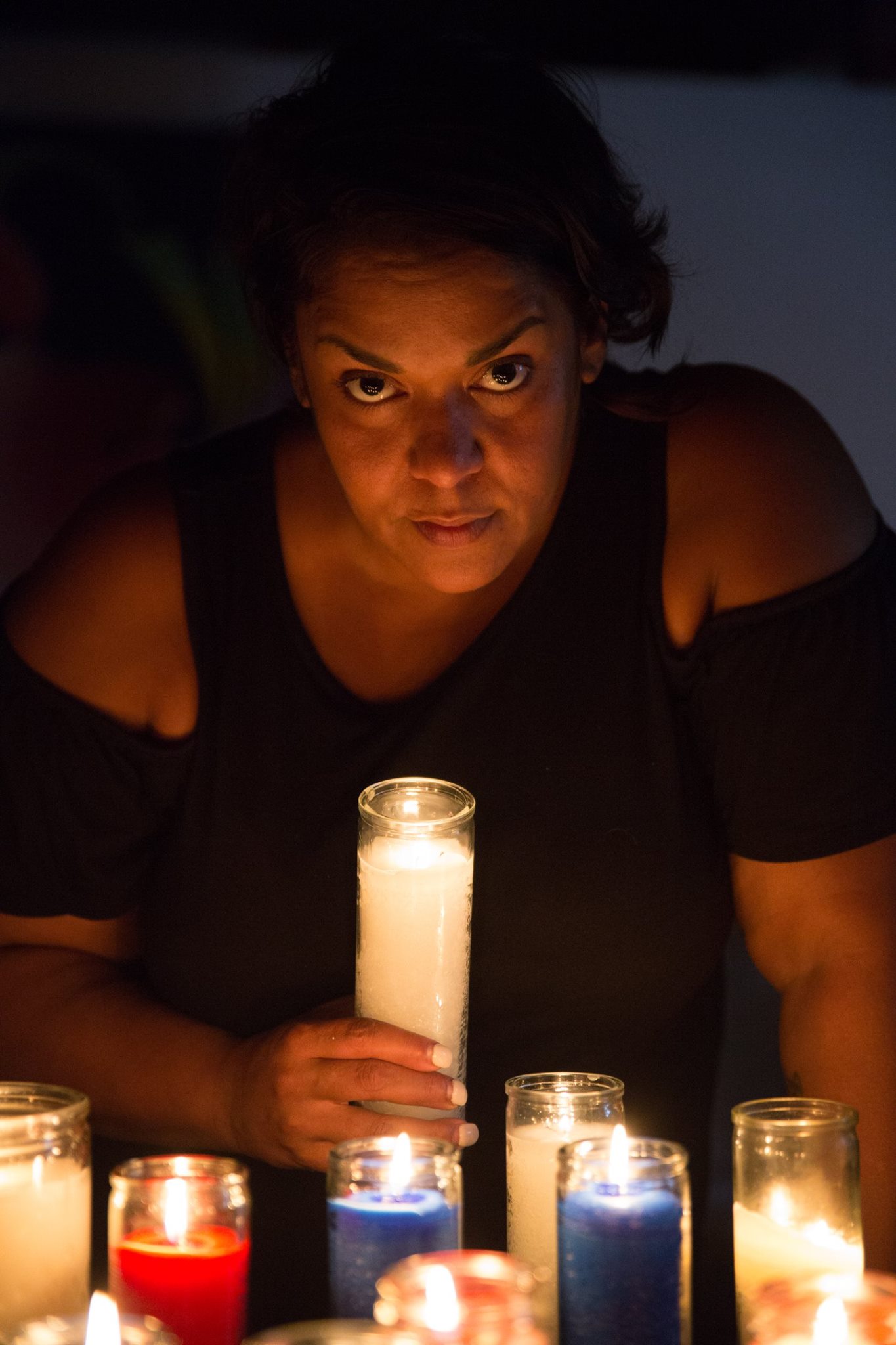 From Pulitzer Prize finalist, Dael Orlandersmith comes an extraordinary theatrical event that explores the reactions of the St. Louis region to the shooting of Michael Brown in Ferguson, Missouri. After conducting hundreds of interviews, Orlandersmith crafted a stunning play featuring eight real-life characters, all with unique and interesting perspectives. These stories reflect a range of human experiences – the drive to forward one's prospects with education, the innate need to protect our loved ones from the harsh realities of the world and the urge to seek answers to life's biggest questions. The result is a theatrical mosaic of diverse voices that explores how a community heals and grows together.
REGIONAL PREMIERE starring FLORINDA BRYANT
From Ferguson, MO following the Michael Brown shooting
80+ Interviews. 10 Characters. 1 Actress.

"Both eye-opening and quietly moving" - VARIETY

"Dazzling...mesmerizing piece of theatre that I consider required viewing!" - BROADWAY WORLD

"A great public service...she brings the questions,the pain, and even the unspeakable thoughts of hundreds, if not millions to life. Until the Flood is an urgent moral inquest." - THE NEW YORK TIMES
Nightly optional talk backs regarding race relations, impacts of trauma on a community, and self-protection following each performance.
Directed by Jenny Lavery
Scenic, Sound, Production Management by Blake Addyson
Lighting Design by Rachel Atkinson
Costume Design by Jenny Hanna-Chambers
Dialect Coach: Kate Glasheen
Photography by Errich Petersen
Producing Artistic Director, Jenny Lavery
---
Until The Flood
by Dael Orlandersmith
Theatre en Bloc
Thursdays-Sundays,
November 01 - November 11, 2018
Opening delayed due to exceptional circumstances.
Runs November 1 - November 11, 2018, Thursday - Sunday nights at 8 pm.