Sep. 03 - Sep. 08, 2018
Monday-Saturday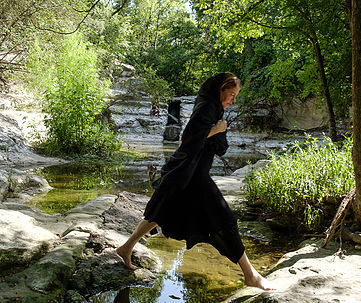 LandFallen is an original dance theatre performance about physical and emotional migration. This work explores memories of distances travelled, and the emotional journey's we take to get where we need to be. How long will it take you to reach your next destination?
Featuring Performers:
Jason Phelps, Margery Segal, and Dany Casey
with video by Ana Baer
and
lights by Natalie George
Mon Sept 3- Sat Sept 8 at
Ground Floor Theatre
979 Springdale Rd suite 122 78702
Tickets are Pay What You Can at www.groundfloortheatre.org
---
Landfallen - the Lost and Found
by Jason Phelps & Company
Jason Phelps & Company
Monday-Saturday,
September 03 - September 08, 2018
Ground Floor Theatre
979 Springdale Rd
Austin, TX, 78702
Monday through Saturday at 8 p.m.
at Ground Floor Theatre
979 Springdale Rd suite 122 78702
Tickets are pay-what-you-can; increments of $5 to $40
Purchase via buyplaytix (click HERE)