Apr. 19 - May. 06, 2018
Thursdays-Sundays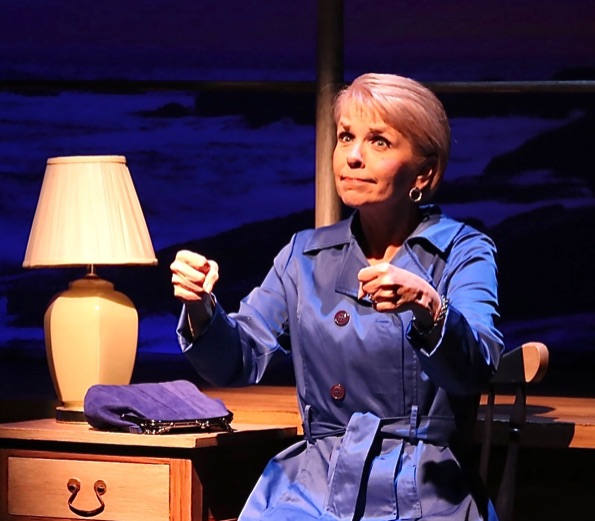 Have you ever been tempted to flee your own life? Becky Foster is caught in middle age, middle management and in a middling marriage—with no prospects for change on the horizon. Then one night a socially inept and grief-stricken millionaire stumbles into the car dealership where Becky works. Becky is offered nothing short of a new life and the audience is offered a chance to ride shotgun – if you had the chance to live a life you've always imagined and never dreamed possible – would you take it? Becky's New Caris a thoroughly original comedy with serious overtones, and a delightful drive down the road not taken.
A Comedy by Steven Dietz
Directed by Julia Traber
Sponsored by Steve & Teresa James
---
Becky's New Car
by Steven Dietz
Unity Theatre
Thursdays-Sundays,
April 19 - May 06, 2018
April 19 – May 6, 2018
3 weeks, 12 shows
Thursdays 7:30 pm
Fridays & Saturdays 8:00 pm
Sundays 4:00 pm
Ticket Sales Dates
Annual Partner sales begin March 19
Circle Member sales begin March 26
Subscriber sales begin April 2
Public sales begin April 9
Tickets: $27
Students: $15
All unsold seats are $15,
15 minutes prior to the performance.
Preview Night—All seats $19
Thursday, April 19, 2018
CHAT WITH THE CAST
Preview, Thursday, April 19, 2018
Immediately following our preview performance, stay in your seat for a brief talk-back with the cast and director of the show. We love to hear your feedback, answer your questions, and share the experience of creating the play with you.
MEET THE DIRECTOR
Saturday, April 28, 2018
Arrive thirty minutes early for the show and come face-to-face with the director! A great opportunity to hear what goes on behind the scenes of the production, the director's concept, and how they put it all together.
PARTY WITH THE PLAYERS!
Saturday, April 28, 2018
Players Club members are invited to stay after the performance to enjoy a light supper with the cast and crew generously hosted by the Ant Street Inn. This exciting event is complimentary to Player's Club members but reservations are required, so please let us know when you book your tickets if you will be joining us after the show.
The cast of
Becky's New Car!
Lisa Thomas


(The Diary of Anne Frank, Chapter Two, The Miss Firecracker Contest)

Mark Roberts


(Chapter Two, The Best Christmas Pageant Ever)
Gabriel Regojo


(Leading Ladies)
Tom Prior*


(Shooting Star, The Philadelphia Story, The Fantasticks)


*Member of Actors' Equity Association
Jim Salners
(Scapino!, The Fantasticks)
Heidi Hinkle


(Unity Theatre debut)
Leslie Wood


(Scapino!, Sleeping Beauty, Pinocchio)