Jan. 11 - Jan. 20, 2018
Thursdays-Sundays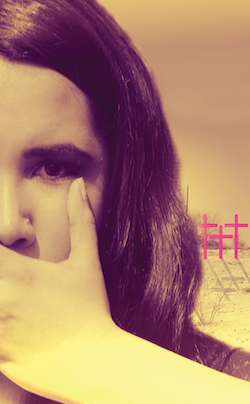 An actress walks into an empty theatre and picks up a script-- a script full of survivors and ghosts, women and men who have witnessed the murder and brutalization of thousands of women every year in Juarez, Mexico. Their stories must be told, but the question of how the stories get told—and who has the right to do the telling—is at the heart of this critically-acclaimed play by Isaac Gomez. Now based in Chicago (see bio below), Gomez won The David Mark Cohen New Play Award from the Austin Critics' Table in 2013 for his first play, The Women of Juarez. The actress herself is the dazzling Karen Rodriguez, returning to The VORTEX after four years in the Chicago area originating roles at regional theatres including The Goodman and Steppenwolf.
Isaac Gomez and Karen Rodriguez are in residence at The VORTEX over the next month developing The Way She Spoke: A docu-mythologia with VORTEX Associate Artistic Director Rudy Ramirez. They are debuting a new draft of the work which premiered in Chicago at the Greenhouse Theater Center last year.
TimeOut Chicago called The Way She Spoke: A docu-mythologia "unspeakably complex . . . a triumph."
Directed by Rudy Ramirez. Lighting Design by Patrick Anthony. Stage Management by Tamara L. Farley. Photography by Errich Petersen.
Bonnie Cullum, Producing Artistic Director.
The Way She Spoke: A docu-mythologia is funded in part by VORTEX Repertory Company, by a grant from the Texas Commission on the Arts, and by the Cultural Arts Division of the City of Austin Economic Development Department.
Interview/feature by Rosalind Faires, Austin Chronicle, January 11, 2018
About the Playwright: Isaac Gomez is a Chicago-based playwright and educator, originally from El Paso, Texas/Ciudad Juárez, Mexico. His plays include La Ruta (developed at Primary Stages, Steppenwolf Theater Company, Oregon Shakespeare Festival, Goodman Theatre, and Pivot Arts); Wally World (Sideshow Theater Company Commission); PerKup Elkhorn (developed at Northlight Theatre and Chicago Dramatists); The Way She Spoke: A docu-mythologia (WP: Greenhouse Theater Center, 2016; upcoming: The VORTEX, 2018); The Displaced (WP: Haven Theatre, 2018); Throwaway Kids (Cunningham Commission for Youth Theatre -- The Theatre School at DePaul University); The Soul of the World (Actors Theatre of Louisville Acting Apprentice New Play Commission). Other companies he's worked with include Victory Gardens Theater, American Theater Company, Teatro Vista, Definition Theater Company, Jackalope Theatre, Broken Nose Theater, Stage Left, The Gift Theatre, and Something Marvelous. He is a recipient of the Jeffry Melnick New Playwright Award at Primary Stages, an inaugural 3Arts "Make A Wave" grantee, a member of the 2017-18 Goodman Theatre's Playwrights Unit, Co-Creative Director at the Alliance of Latinx Theatre, a Resident Playwright at Chicago Dramatists, an Artistic Associate with Victory Gardens Theater, Ensemble Member with Teatro Vista, Artistic Associate with Pivot Arts, Artistic Curator for Theater on the Lake 2017/2018, a steering committee member of the Latinx Theatre Commons (LTC) and an artistic community member at The Hypocrites in Chicago. He is a Professional Lecturer at The Theatre School at DePaul University.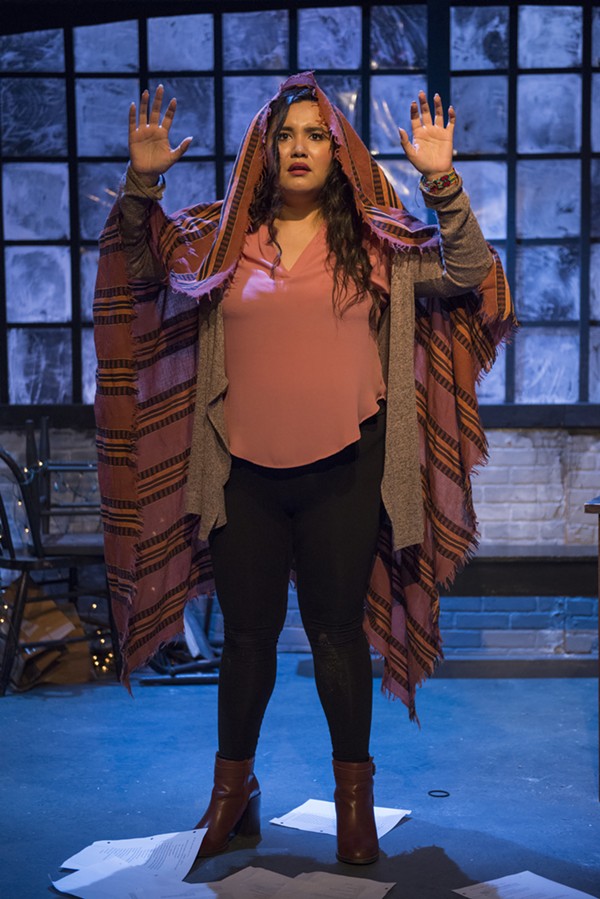 About the Actor: Karen Rodriguez is a Chicago-based actor hailing from Matamoros, Tamaulipas, Mexico. She returns to The VORTEX where she was last seen as Thalia the Muse of Comedy in Sing Muse. Ms. Rodriguez most recently appeared in The Rembrandt at Steppenwolf Theatre Company with ensemble members John Mahoney and Francis Guinan. She previously starred in the critically-acclaimed solo show The Way She Spoke (TimeOut Chicago nomination for Leading Performance in a Play, Chicago Theater Beat Best Theater of 2016) at Greenhouse Theater Center and is thrilled to bring this important story to Austin. Other Chicago credits include Blue Skies Process and Another Word for Beauty at Goodman Theatre; good Friday (Jeff nomination for Best Ensemble) at Oracle Theatre; Hookman at Steep Theatre; Romeo and Juliet at Teatro Vista. Television credits include Chicago Justice. Ms. Rodriguez is represented by Gray Talent Group.
About the Director: Rudy Ramirez is a director, writer and performer focusing on the development of new work in Austin, TX. He is an Associate Artistic Director of The VORTEX Repertory Company and has worked with the Austin Bike Zoo, ScriptWorks, Shrewd Productions, Sky Candy Aerial Arts, TeatroVivo and the University of Texas at Austin. He has also directed work at Dixon Place in New York and developed plays at The Lark (NYC), The Parsnip Ship (NYC) and The Playwrights' Center (Minneapolis). He has received five B. Iden Payne Awards for Outstanding Direction and one for Outstanding Original Score (with Chelsea Manasseri et al), and been twice nominated for Best Director by the Austin Critics' Table. He was named Best Director in Austin in the 2017 Austin Chronicle Reader's Poll. He is also the creator of two autobiographical performances: Footnotes for People Who Don't Speak Spanish (with Beliza Torres Narvaez, 2011) and Promised Land: A Radical Queer Revival (2009). He received his MA in Performance as Public Practice from the University of Texas.
---
The Way She Spoke: A Doc-Mythologia
by Isaac Gomez
Vortex Repertory Theatre
Thursdays-Sundays,
January 11 - January 20, 2018
January 11-20, 2018 8pm
Limited Engagement. Two Weeks Only!!
ASL-Interpreted Saturday, January 13, 8 pm
--Free to deaf and hard-of-hearing audiences.
"Industry Night" Matinees Saturdays, January 13 & 20, **5 pm**
Live-Streaming Friday, January 19, 8pm CST howlround.com/tv
VORTEX Connects Post-Show Discussions at some performances.
VortexRep.org for tickets
Where: The Eloise Brooks Cullum Stage @ The VORTEX,
2307 Manor Rd. Austin, TX 78722
Free Parking. Bus Route.
The Butterfly Bar @ The VORTEX opens nightly at 5pm
with full bar, hand-crafted cocktails, and snacks.
Patrizi's @ The VORTEX opens nightly at 5pm with delicious homemade Italian food.
Tickets: $35-$15
$35 Priority Seating
$25 General Admission
$15 Discount/Child/Artist/Student/Senior/Veteran
[performance photo of Karen Rodriguez by Michael Brosilow for Greenhouse Theatre)
Advanced Reservations Recommended. Limited seating.
www.vortexrep.org or 512-478-5282
Radical Rush Free Tickets: Limited free tickets for each performance in the spirit of sustainability, accessibility, and the gift economy. Radical Rush tickets released at 7pm each night-in-person only.
2-for-1 admission Thursday and Sunday with donation of 2 cans for SafePlace