Feb. 17 - Jul. 27, 2017
All week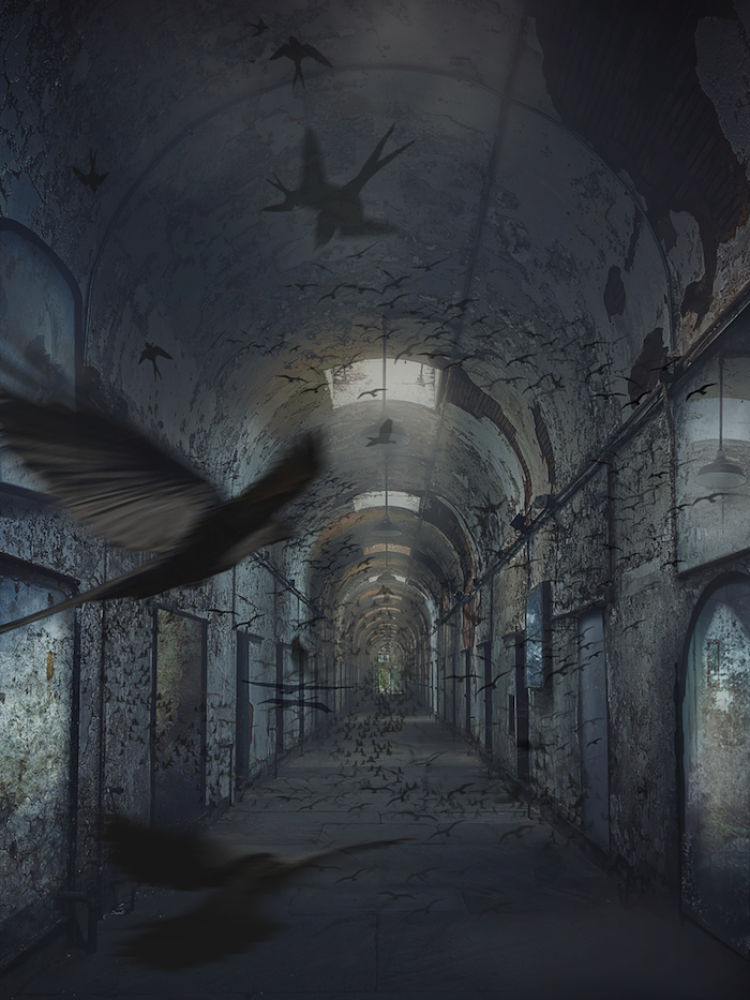 Sister of Shattering Glass is a mesmerizing adventure story for adults and young adults alike — told entirely with text messages. Taking the role of a concerned father, you receive messages from your two daughters who are trapped inside a great, dark maze behind the mirrors of the world. Written by Katharine Catmull, the acclaimed YA novelist of Summer and Bird, featuring photographs by Annie Gunn and sound design by Buzz Moran.
Sister of Shattering Glass follows Summer and Bird as they race toward the center of a dark maze behind the mirrors of the world, where a being born from reflections and fractures threatens to devour the maze from within — including the two sisters and every bird on earth.
The story unfolds gradually over the course of five months. During that time, each character messages you directly from a phone number of their own: your daughters, their friends and teachers — and the residents of the maze itself. You typically receive one or two texts each day — and some days no texts at all.
Interview of author Katherine Catmull by Frank Benge, Broadway World, February 7, 2017
Feature by Wayne Alan Brenner, Austin Chronicle, February 8, 2017
Feature by Arianna Auber in the Austin Statesman, February 8, 2017
---
Sister of Shattering Glass
by Katherine Catmull
Physical Plant Theatre
All week,
February 17 - July 27, 2017
unspecified in Austin
somewhere in Austin
to be announced
Austin, TX, 78700
February 17 - July 27, 2017 (The story continues for the full 5 months)
WHERE: On the smartphone of each audience member; No venue to go to.
COST: $6 for a single subscription; more information and subscription/donation possibilities at Kickstarter
AGES: Adults and young adults, the story is appropriate for ages 11 and up.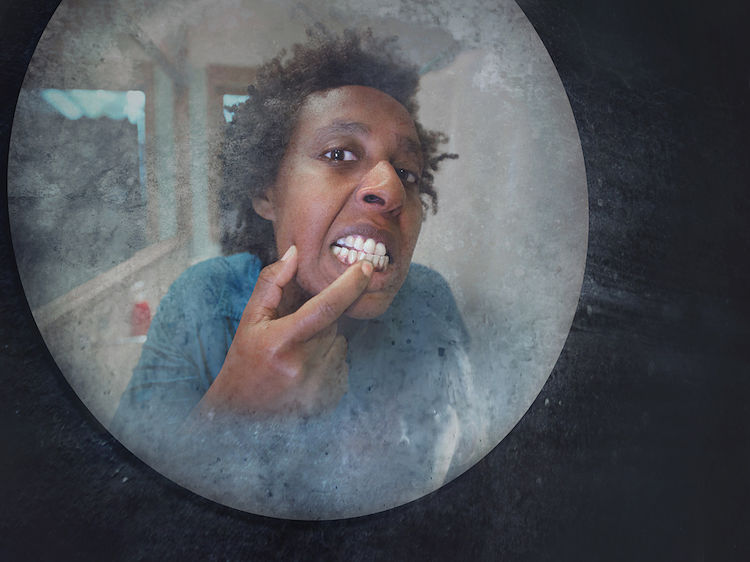 Physical Plant Theater is the recipient of numerous B. Iden Payne Awards, Austin Critics Table Awards, and David Mark Cohen Playwriting Awards. With award-winning shows like Nightswim and Computer Simulation of the Ocean, we are dedicated to making work created entirely in Austin, often about Austin, and always deeply connected to this place and this community. Physical Plant is supported by the Creative Fund and by individual donors.
INFORMATION FOR PARENTS AND TEACHERS
Do I need to have a smartphone?
Yes. We send images and audio as part of the story. If your phone can't receive them, the story won't make much sense.
Am I supposed to write back to the texts I get?
Nope. You might have the urge to reply to a text in the story, but the show isn't actually interactive in that way. That said, feel free to send feedback to us by texting back on any of the phone numbers. We won't respond right away and it won't change the story, but we'll definitely consider your thoughts and suggestions.
What if I want to stop?
No problem. To unsubscribe, text the word DONE to any of the numbers that's sending you messages. Note that it can take a couple minutes for all of the messages to stop.

To pause the show, text the word PAUSE to any of the numbers. You can send RESUME at any point to start the story back up.
How long does it last?
You'll receive a tiny handful of texts at a time for five months. It's definitely an experiment in slow-motion storytelling. We think you'll like how it all unfolds.
What time of day do texts arrive?
There's no set time that messages arrive, but we send almost all of them in the late afternoon and on weekends in order to accommodate the younger audiences receiving the story.
Is it appropriate for kids?
Definitely. The story is appropriate for anyone 11 years old or older who has a smartphone. We recognize that parents and teachers might be wary of having messages sent to the phones of young people. We put together this page to offer some additional information.
Is it just for kids, or will adults like it, too?
It's definitely intended as an all-ages adventure fantasy that can be enjoyed on more than one level by people of all ages.
How many characters are there?
There are two main characters who send you messages: Summer and Bird. The third main character is you. You take the role of a concerned father, receiving messages from your two daughters. Are those the only numbers who will text you in this story? No promises. Big tip: If you get a strange text from an unknown number, put it in your contacts.
If you don't see an answer to your question, go to the website: www.physicalplant.org or please contact us directly here.