FronteraFest: Organizers Confirm Cancellation of Long Fringe at Ground Floor Theatre Due to Pemit Problems
**CANCELED**
FronteraFest -- The Long Fringe
January 18 – 31, 2016
Ground Floor Theatre – 979 Springdale Road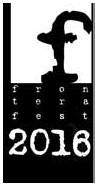 Statement from Christina J. Moore, Executive Artistic Director of Scriptworks and Co-Producer of FronteraFest, and Ken Webster, Artistic Director of Hyde Park Theatre and Co-Producer of FronteraFest:
"Unfortunately, due to circumstances beyond the control of FronteraFest and its organizers, we have made the unavoidable decision to cancel the 2016 Long Fringe portion of the Festival. We apologize to our patrons, supporters and to our performers who have worked so hard to bring their pieces to life.
We experienced an unfortunate and unexpected permitting issue at our hosting venue, Ground Floor Theatre. This issue, which is being diligently addressed by the Ground Floor Theatre may not be resolved before the end of the festival.
We realize the impact of this decision and Long Fringe participants and patrons are being issued full refunds. We are asking everyone to please monitor the Hyde Park Theatre website (HydeParktheatre.org) as some Long Fringe participants have opted to become BYOV (Bring Your Own Venue) shows, and we will be posting those updates as they become available. Participants are also being offered the opportunity to perform at Ground Floor Theatre in April, at no expense to them, courtesy of Ground Floor Theatre.
We thank everyone in advance for their patience and understanding. For questions on FronteraFest, please contact me at christi@scriptworks.org and for details and updates on Ground Floor Theatre, contact Lisa Scheps, Director at lisa@groundfloortheatre.org."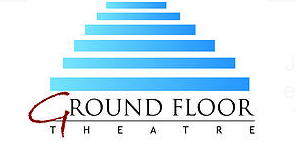 To Our Patrons and the Austin Theatre Community
It is with a great deal of sadness that Ground Floor Theatre has to announce that all performances of FronteraFest Long Fringe have been canceled at our theatre due to an unforeseen permitting issue. We hope to have the issue resolved in a very short while. In the meantime we are working with FronteraFest to inform patrons of the news.
We were proud to host the Long Fringe last year and are devastated that we had to close our doors this year, affecting so many hardworking productions and organizations. We are offering to re-stage productions in April at no cost to the companies. We understand that is a very small gesture, but it is the best we can do.
If you have questions, please feel free to contact Director Lisa Scheps at lisa@groundfloortheatre.or or 512-809-0050.