CTX3520. Opportunity: Temple Civic Theatre Invites Playwrights to Submit Scripts for New Works Festival. Deadlline is January 15, 2024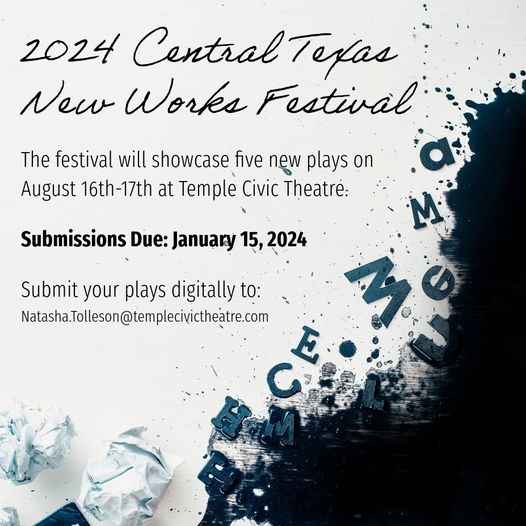 Calling all Central Texas playwrights!
Temple Civic Theatre invites you to be part of the 2024 Central Texas New Works Festival. Submit your plays by January 15th, 2024, for a chance to have them featured in staged readings on August 16th and 17th, 2024. Let your creativity shine!