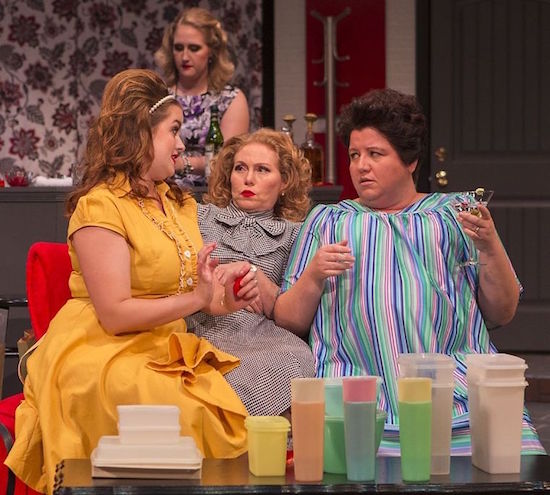 by Michael Meigs
Published on May 23, 2016
SEALED FOR FRESHNESS gleefully explodes the conventional picture of suburban tranquility in the 1960s, keeping the audience alternately laughing and captivated.
Temple Civic Theattre has just completed a well-attended two-week run of Doug Stone's Sealed for Freshness, billed as A 1960s Tupperware Party Gone Terriby Wrong. Five women took us back half a century into Stone's imaginary version of suburban domesticity when Jack and Jackie were in the White House and Camelot was in full flower. Natasha Tolleson's costume coordination helps maintain that illusion (bravo, for example, for that sack dress frumpily ...
Read more »