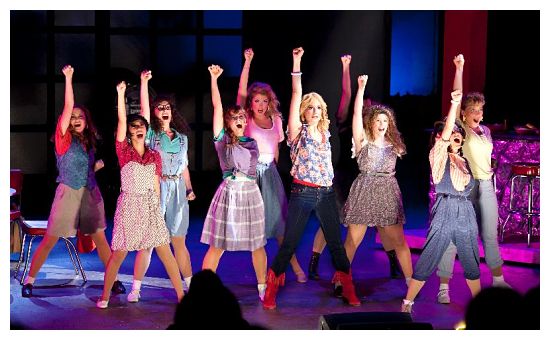 by Michael Meigs
Published on July 19, 2011
Granted, recognized and applauded -- but for a viewer who'd never seen the film or the stage production, the book for Footloose was really, really lame. We're talking Elvis-Presley-movie levels of dumb.
I attended Zilker Theatre Production's Footloose ten days ago on opening weekend, and I'm only just now writing it up. They've got a nice long run -- six weeks, four nights a week -- and an Austin tradition of celebrating the summer that stretches back 53 years. Judging from the full parking lot and the large, cheerful crowd lounging on the slope above the Hillside Theatre, Zilker Productions doesn't need much ...
Read more »