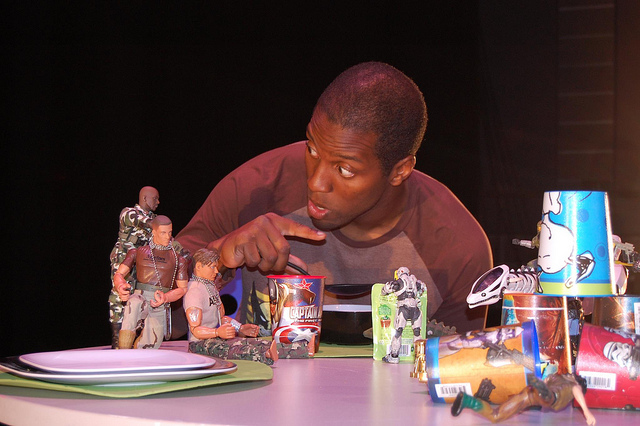 by Michael Meigs
Published on October 28, 2012
Pollyanna has a patent pedagogic purpose: showing audience members the positive effects of inclusive play and showing that a bully may not be inherently bad. His behavior may be caused by stress and unhappiness.
Pollyanna's script by Andrew Perry, a regular collaborator, presents primary school audiences with Aaron Alexander as a gleefully imaginative young boy arriving at a new school. He and Griçelda Silva as his mother are a plucky pair, moving to a new town without the boy's father, who is absent on assignment somewhere -- perhaps with the military. The boy has a sunny disposition and makes friends easily. His games and his ...
Read more »