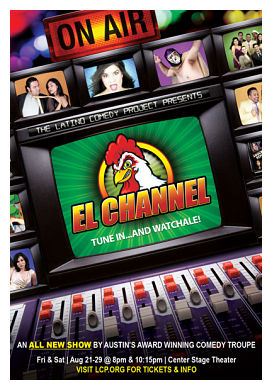 by Michael Meigs
Published on September 01, 2009
Dumb potty jokes and stupid wiggly sex jokes abound. Karinna Pérez plays a naive young thing who just can't understand why a man would want to get into her "empañada."
I had expected to like this show a lot more than I did.I'd seen and really appreciated the clever videos spots in which Guillermo Deleon as the "BC -- born citizen" compares notes with Adrian Villegas, as the "Mex" illegal. You can catch them either at the Latino Comedy Project website or on YouTube. They ran on MTV and they've been nominated for an Emmy award.In those one-minute sketches, each ...
Read more »