Season of Innocence: an inspired retelling of Arthur Miller's 'The Crucible,' Ballet Austin II, April 10-22, 2015
Ballet Austin II presents the world premiere of
Season of Innocence: an inspired retelling of Arthur Miller's The Crucible
, April 10-11 at Ballet Austin's
AustinVentures StudioTheate
r.
Choreographer Nick Kepley, who serves as ballet master for Ballet Austin's apprentice company, transformed Miller's 1953 Tony Award-winning play into a contemporary ballet that bursts to life with searing physicality, as it questions the human capacity to stay silent or speak the truth.
"This play has haunted audiences ever since its original premiere," Kepley said. "The themes it explores, including the idea of who holds power and who decides what is good and acceptable, are pertinent societal questions we continue to examine."
To create the piece, Kepley first had to adapt the original manuscript to fit the size and scope of Ballet Austin II. This has meant combining certain characters into one and eliminating certain plot points altogether.
"Season of Innocence is not a literal translation from Miller's play to a dance work, but the heart of the story is there and was the inspiration for this ballet."
For the score, Kepley turned to Steve Parker, founder and director of SoundSpace at the Blanton Museum of Art. Parker's work, commissioned by the Charles and Joan Gross Family Foundation, developed out of inspiration he found in the work's title.
"A 'crucible' is defined as a container where metals are melted, subjected to very high temperatures, and ultimately transformed," Parker explained. "In this work, I was interested in exploring how this idea could be translated musically, where an array of metallic instruments and objects were manipulated in various ways to produce novel sounds. I was also interested in exploring the juxtaposition of sacred and secular music though the use of religious chant and indigenous vocal traditions. I'm honored to be working with the very talented choreographer Nick Kepley and Ballet Austin II on this project, and it has certainly pushed my work into new and exciting directions."
North Carolina-based couture fashion designer Liz White designed costumes for the new work, utilizing Puritan patterns as a jumping off point to create something more modern.
"Nick was interested in building a world that felt a bit suspended in time," White noted. "So I played with showing a bit more skin, while adding lace here and shortening hem lines there. The history of the piece is certainly in the costume design, but my hope was to add enough anachronistic detailing that the audience's mind would be free to relate things back to the contemporary."
Another way Kepley has chosen to deepen the audience's experience is by offering onstage seating alongside the performers.
"We're creating an atmosphere that feels tight and tension-filled," Kepley said. "For audience members to watch the action and then glance across the room at others who are also watching magnifies the sense of judgement and voyeurism."
Tickets for Season of Innocence, including special onstage seats, are $15 and available online at
balletaustin.org
or through the Ballet Austin Box Office at 512.476.2163.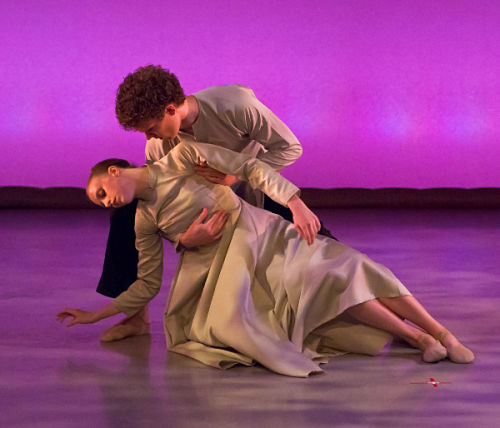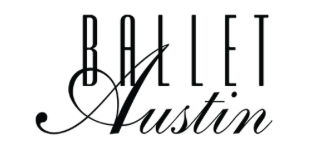 Now celebrating its 15th anniversary, Ballet Austin II was established in 1999 and serves as Ballet Austin's second company/apprentice program. The nine apprentices, ranging in age from 18‐23, are employed for 34 weeks. They perform with the main company in larger productions as well as presenting their own roster of repertoire and educational programming throughout Texas. Choreographers represented in the Ballet Austin II repertoire include Stephen Mills, Gina Patterson, Nick Kepley and New American Talent/Dance finalists Thang Dao, Thaddeus Davis, Viktor Kabaniaev and Nelly van Bommel.

Apprentices are contracted with Ballet Austin II for up to two years, during which time they receive artistic guidance, career management counseling and job placement assistance. Ballet Austin II apprentices are recruited through Ballet Austin's Summer Intensive Program and the year‐round Butler Fellowship Program. Nearly 70 percent of the main company's current roster includes graduates of Ballet Austin II. Additionally, former Ballet Austin II dancers have joined the ranks of both ballet and modern dance companies, including Aspen Santa Fe Ballet, Smuin Ballet, Nashville Ballet, Dayton Ballet, Washington Ballet, Nai‐Ni Chen, The Suzanne Farrell Ballet, Ballet Met, Kansas City Ballet, Kim Robards Dance Company, Dominic Walsh Dance Theater, Wideman/Davis Dance and Thang Dao Dance.


ABOUT BALLET AUSTIN As distinctive and dynamic as the city it calls home, Ballet Austin welcomes audiences near and far to participate in its "classically innovative" vision for the democratization of dance. With a rich history spanning five decades, acclaimed productions, a commitment to creating access to programs and one of the nation's largest classical ballet academies, the organization is poised for an even greater future. From their home at the Butler Dance Education Centerin downtown Austin, Ballet Austin and Artistic Director Stephen Mills actively engage the community, dancers and audiences alike. The New York Timesproclaims Ballet Austin "a company with big ambitions" originating work that is "absorbing." For additional information on Ballet Austin and to purchase performance tickets, dance and fitness classes, visit balletaustin.org.

SEASON OF INNOCENCE - INDIVIDUAL PRODUCTION SPONSORS:
Applied Materials
Alice Kleberg Reynolds Foundation and Michael Chesser
Music commissioned by the Charles and Joan Gross Family Foundation