Austin Theatre Profile: LARA TONER HADDOCK, Austin Playhouse, by Alex Garza
She grew up in a theatre family. In fact, her parents met in the theatre. Her father's accomplishments include working on and off Broadway, founding Mississippi's first Equity Theatre, and helping to launch the Los Angeles Theatre Center before he moved to Austin to take over Live Oak Theatre. Lara Toner Haddock, Artistic Director of Austin Playhouse, has carried on the family tradition.
"Probably my first 'theatre memory' is casting my parents and their friends as all the characters in The Wizard of Oz," she remembers. "And then firing everyone and playing all the parts myself. I was probably four years old."
Her first professional credit was as one of the doomed children in the play J.B. by Archibald Macleish when she was eleven. Lara acted in high school theatre and in professional theatres during her college years. She became a member of Actors' Equity Association when she was 24.
She was born in Jackson, Mississippi, where her mother grew up and worked at the Mississippi Research and Development Center. At that time her father was working at New Stage Theatre, which is still going strong. They later lived in Cincinnati, where Lara enjoyed the seasons, and in Los Angeles, which she loved. Then they moved, to Texas.
"I resented the move as I was pretty sure I was being kidnapped to some wild west outpost. The only person from Texas I'd ever met was a girl who kept telling me she was from 'the panhandle.'"
People from areas named after cooking implements did not seem like her kind of people. She recalls driving through El Paso with her family and seeing an actual tumbleweed rolling past. She burst into tears. Even after twenty years in the Lone Star State, she still has not completely made peace with that image.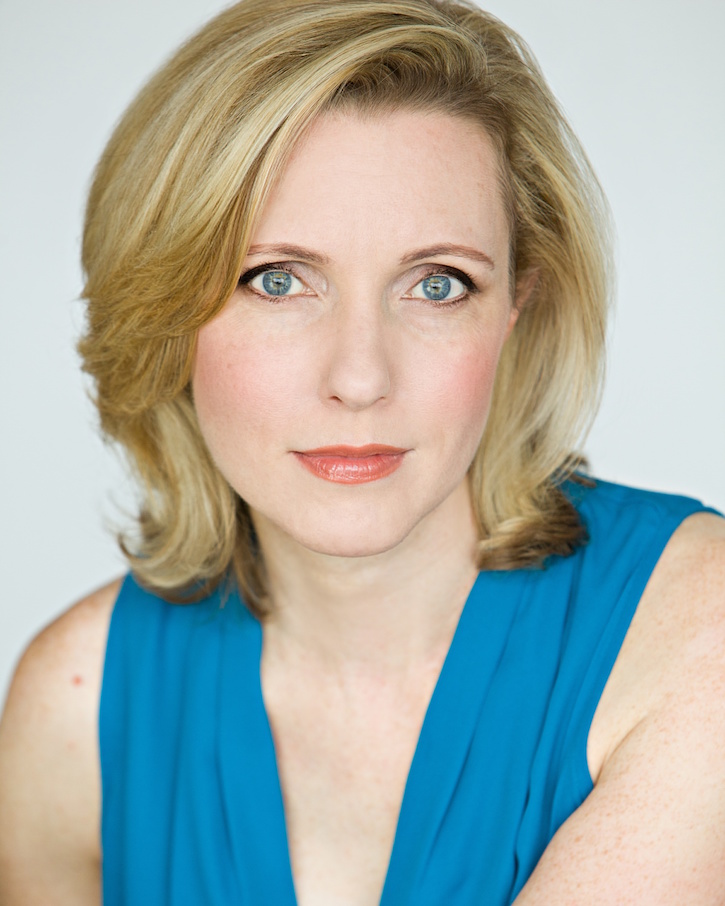 Her assimilation into Texas life became easier as she attended junior high and high school in Austin and then graduated from the University of Texas. Her majors in history and English provided great tools for her life in the theatre.
"I love literary analysis. It has served me very well in breaking down scripts as an actor and especially as a director."
Lara has now worked in theatre for decades. She has served as box office attendant, box office manager, publicist, business manager, special events coordinator and, eventually, as producer and director. She has often played leading roles in Austin Playhouse productions. During the 'theatre in a tent' 2011-2012 season she directed her own adaptation of E.M. Forster's A Room with a View. After several years as associate artistic director at Austin, she became artistic director three years ago. Company founder Don Toner, her father, is producing artistic director. She appreciates the continued collaboration with her family.
"It is really a unique situation. We share a lot of the traditional artistic duties like play selection, casting, and all hiring."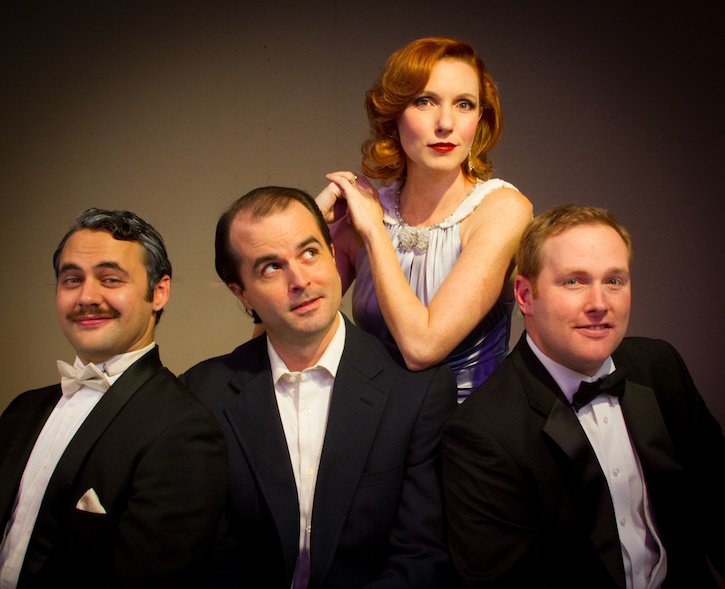 As a long-term resident of Austin she is grateful for the opportunities and success she has been enjoyed in the city's theatre community. She shares the concerns of her colleagues and other Austin theatre companies. The issue of performance space in Austin overshadows everything else right now. She cites the loss of several longstanding venues in the past few years.
"This has had a tremendous impact on the health of the theatre community. A theatre company is, of course, more than a building, but access to quality facilities is vital for a healthy theatre scene."
Her own company was priced out of its previous rented space at Penn Field on South Congress Boulevard. Austin Playhouse has downsized from two stages to one and since 2012 has been operating in a renovated space at the Highland Mall campus of Austin Community College. Lana comments that Austin has never really had a lot of good spaces. Most have been renovated warehouses not originally intended to house performance events.
Austin Playhouse has overcome great hurdles and is a professional theatre now heading into its 17th season. The company's large and loyal audience provides a great base for its programming. The Playhouse launched a new free Theatre for Youth program in June, 2016 with The Arkansaw Bear by Aurand Harris, which she directed. The bear returns October 3 - 16 as the Theatre for Youth program expands.
"We're also launching a new play festival this spring. We want to continue to increase diversity in play selection and casting. Last season 30% of the roles were played by people of color."
She and her theatre company understand the need to be responsive to the community and create theatre that tells relevant stories with the highest caliber of artists who can be assembled. Austin Playhouse continues to work toward establishing a permanent facility with at least two performance venues.
Lara is about to start rehearsals for Lauren Gunderson's Silent Sky, to run September 23 through October 16. She has been a fan of the playwright for a long time and believes this the perfect piece to introduce the audience to Gunderson's work. Lara describes the play as a "moving, lyrical story about one of the first female astronomers." She is pleased by the great cast, which includes Molly Karrasch, Claire Grasso, Cyndi Williams, Babs George, and Samuel Knowlton.
While she is happy to have many other great projects on the horizon this theatre season, she is most pleased that this November she will be having her second child. She will be on leave for a while over the holidays.
"With my first child," she reflects, "I scheduled only about ten days of maternity leave. And quickly figured out that was not quite sufficient."
Finding that balance of work and life is a challenge for all, and especially for a successful theatre artist. Lara will continue to check in on things at the Austin Playhouse while she is gone. Her journey has taken her from one side of the country to the other, had her dodging the rough and tough tumbleweeds of West Texas, and made her a principal and a leader in one of Austin's leading cultural institutions. She's not about to stop now..
Alex Garza is an actor and writer in Austin, Texas.