Austin Shakespeare Acting Workshop and Scene Performance with Ann Ciccolella, July 5 - 20, 2016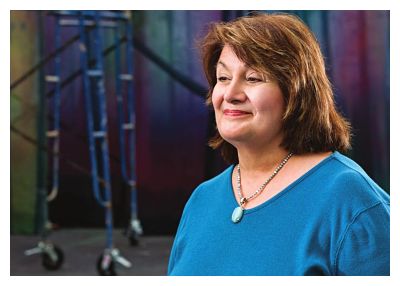 Enrolling Now: Austin Shakespeare's Acting Workshop, July 5 - 20, 2016 at Austin Playwright's Studio
Runs Tuesdays and Wednesdays from 7:30 - 9:30 p.m. at Austin Playwright's Studio, 5555 North Lamar, Suite K 125, Austin, TX 78751, conveniently located off Koenig & Lamar.
"The skills learned to act in plays with 'heightened language' strengthen every kind of acting from contemporary to classic playwrights," says Ann Ciccolella, Artistic Director of Austin Shakespeare, as the company invites actors to its Acting Workshop to work on scenes and speeches from Shakespeare to Tennessee Williams to Harold Pinter. Suggested material includes Tom Stoppard, Ibsen, Chekhov and Shaw. Activities focus on building the actor's mind and spirit, body and voice. This course will culminate in a showcase for friends and family on Wednesday, July 20.
Contact Alex Alford at alex@austinshakespeare.org or call (512) 470-4505 for more information and to sign up for the workshop.
ABOUT ANN CICCOLELLA: Besides serving as Artistic Director for Austin Shakespeare where she has directed more than 30 productions (Shakespeare, Wilde, Schiller, Stoppard, Euripides, et al.), Ann has directed Closer, Vagina Monologues, Stephen King's Misery, Master Class, Full Gallop, Cabaret, A Little Night Music, and Into the Woods. Ann has also taught acting at University of Texas Austin. She recommends Karen Kohlhaas' books The Monologue Audition and How to Choose a Monologue for Any Audition.
ABOUT AUSTIN SHAKESPEARE: Founded in 1984, Austin Shakespeare presents professional theater of the highest quality with an emphasis on the plays of William Shakespeare, bringing to the public performances that are fresh, bold, imaginative, thought-provoking, and eminently accessible, connecting the truths of the past with the challenges and possibilities of today. In the fall and spring, Austin Shakespeare has also produced plays by Shaw, Schiller, and Stoppard at The Long Center for the Performing Arts Rollins Studio Theatre. Austin Shakespeare's ongoing "Shakespeare Aloud" reading group and "Artist's Way" sessions invite new participants weekly. Austin Shakespeare's education program 20/20 sends professional actors into the schools to encourage love of language.
Austin Shakespeare is a proud member of the Austin Creative Alliance.